Michael Frazier
Snapping: Diversity's Weapon of Choice
Michael Frazier is more than qualified to offer advice to his fellow students, and there's hardly a friendlier face it could come from.

The Gallatin senior certainly has a way with words — he's the vice president of NYU's slam poetry club, a poetry managing editor for the Gallatin Review and a co-founder of the city-wide group Radical Writers of Color. That's on top of all of the creative writing courses he's taking in his literary arts and narratives course of study.

More than anything, though, his defining characteristic is his sense of compassion and his big heart. With dreams of becoming a teacher, he explained that he started out in in the Liberal Studies program, thinking that it would be the perfect fit for him and his goals.

Frazier has since expanded his vision and entered Gallatin. Now, he focuses on African-American narratives in literature while using these tools outside the classroom to mentor his peers and support them in their endeavors.

"It's realizing that why I like telling stories is that I can tell stories that aren't heard," Frazier said. "I wanted to study literature and I also wanted to write. I wanted those two ways of thinking — analytical and creative — to inform each other."

Of all the groups Frazier participates in, Radical Writers of Color distinguishes itself the most. He helped found the club last January with a few friends, explaining that over and over in his writing courses, the complaints that he would hear from his peers of color were the same. Namely, any time they tried to include details of their own culture in their stories, all of the feedback from white peers or professors would essentially boil down to this: "Can you change things that are unique to you? It doesn't appeal to the larger audience."

Never one to miss an opportunity to lend support, Frazier and his friends created a group that they then marketed through RA networks and on "every Facebook page [they] could find" to reach out to as many students within NYU and around the city as possible.

"I wanted to create a space where we can all come from different backgrounds [and] all bring our different backgrounds into the same space," Frazier said. "One where even if we aren't familiar with each other's specific cultural backgrounds, we create an atmosphere where we feel comfortable to educate ourselves, to actually make it inclusive."

For Frazier, the most rewarding parts of leading the group are "those little moments of people coming and feeling sad or heavy, and leaving feeling lighter because they got to write and share and all praise each other." It's easy to see that he is a good teacher — fair and honest in his critiques.

"Michael is an exuberant, positive person who brightens every space he occupies," Lia Hagen said, an NYU junior and the president of Slam! at NYU. "He has his own issues that he explores through his poetry, and I have watched him tackle obstacles with optimism and tenacity. He makes people feel more comfortable."

His leadership extends beyond the clubs he's a part of and into core parts of the NYU experience, helping students find their footing at a school as big as NYU. He's a Gallatin Orientation Leader, a leader of LiveWellNYU and a mentor in the Opportunity Program at NYU, all on top of being an RA, a position he held both in his semester in London and last year in Second Street dorm.

But this lengthy list of roles is really to emphasize what is obvious about Frazier from one's very first impression of him — his support for his peers is constant and boundless. Nearly everything anyone says will earn enthusiastic snaps and smiles, and it's both his own work and fierce loyalty that moves those around him.

"Even if our stories aren't as developed as they could be … that person's in that poem," Frazier said of the intense uniqueness of slam poetry. "I want to encourage that, because that's how you get the great stuff."

And so, at Slam! at NYU's Grand Slam in mid-November, the snaps were frequent and passionate during his fellow competitors' pieces, and his own poems were so eloquent that Frazier earned a spot on the team that will go on to compete in Chicago in April at the National College Unions Poetry Slam Invitational. The result, however, wasn't the driving force behind Frazier's happiness. Filled with nerves as he stood on stage waiting for the results, the simple act of holding his teammates' hands provided him all the comfort he could ever need.

Read the rest of Influential 2016 here. 

Email Hailey Nuthals at [email protected]. 
About the Contributors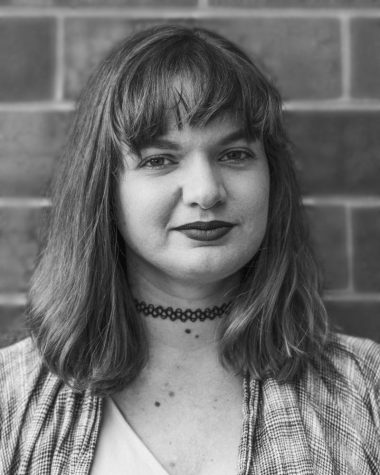 Hailey Nuthals, Editor-at-Large
Hailey Nuthals has done so much at WSN that she's not really sure what she's supposed to be doing there anymore. Mostly, she writes for arts and offers...
Anna Letson, Senior Multimedia Editor
Anna Letson is the Multimedia Editor at the Washington Square News. She is a junior in Gallatin and finally ready for you to ask her about her concentration....