Joey Onwughalu
The International Opportunist
At 9 a.m., while some NYU students are still fast asleep, Stern senior Joey Onwughalu is wide awake and raring to go to his University Senate meeting with members of the administration, faculty and other prominent student leaders.
Onwughalu is all ears as he listens to students' concerns and ideas for new initiatives the university plans to take on. He not only wants to make an impact here at NYU, but also around the world.
At the global network university, Onwughalu fits right in, having grown up on three continents — North America, Africa and Europe. After a brief stint in the Empire State, Onwughalu moved to Nigeria following his third birthday. He left for England for the duration of his high school career and finally returned to the place where it all started for college.
Once at NYU, Onwughalu was instantly drawn to the diverse campus, ecstatic to develop his character by learning from others.
"At this university there are so many different people from so many different parts of the world," Onwughalu said. "Learning from different perspectives and being exposed to different cultures, it's an opportunity that I think everyone should have."
As a finance and economic theory major, Onwughalu hopes to take what he has learned at NYU back to his family's roots in Nigeria. He aspires to raise Nigerians out of impoverished neighborhoods and improve their standards of living by starting his own business to provide communities with well-paying jobs while simultaneously developing better infrastructure within the country.
He certainly isn't afraid of shooting for the stars: he hopes to one day becomes president of Nigeria. Although he isn't too fond of politics, he says the only way to create lasting change in a society is to implement new leadership that will put the people's interests ahead of political opportunism. He's taking this first steps here at NYU.
As chair of the International Student Affairs Committee, Onwughalu leads the fight to address a number of issues international students face at NYU, such as finding community on campus and, most notably, rising tuition costs.
"A lot of the affordability issues we talk about don't really consider international students, especially because a lot of them have to pay the full tuition," Onwughalu said. "So the International Student Affairs Committee is working hard to improve transparency between NYU administration and international students."
The committee is currently working with international alumni to create a new fund to award additional scholarships to undergraduates coming from outside the United States. Onwughalu hopes the committee's work will empower students to take matters into their own hands and generate more fundraising initiatives rather than rely on the university for assistance.
Never satisfied, Onwughalu fills his dwindling free time by working closely with Student Activities Board to help clubs establish their place on campus. Steinhardt senior and Chair of SAB Rose Liu works alongside Onwughalu and admires the objectivity with which he approaches difficult situations.
"His experiences help us tremendously when deciding the budgeting and contingencies for NYU clubs," Liu said. "He always approaches every situation with a fair judgement and is overall just the nicest, most hardworking and genuine person you will meet at NYU."
Onwughalu's own organization, the Association for African Development, has grown to more than 200 members strong. Onwughalu and Stern senior Emeka Mba-Kalu co-founded the group, as they both felt it could fill a niche that was lacking in the NYU community. The two funneled their passion for the continent into reaching out to other African leaders on campus who wanted to create a positive impact on underrepresented communities.
AAD aims to educate students on current affairs going on in the continent and the various challenges different communities are facing. The organization has invited speakers to NYU from a variety of industries such as finance, nonprofits, entrepreneurship and healthcare. Onwughalu says his goal is to have people view Africa as an investment rather than a charity.
At the end of the day, Onwughalu wants to continue building on this sense of community within NYU and push his peers — and himself — to use their talents for a greater good.
"I see a lot of potential everywhere I look," Onwughalu said. "It's in the students here at NYU and it's back in the communities in Nigeria. But it's up to someone to harvest that potential and turn it into real action. It's time to step up to the plate because I want to lead our generation into a better future here and abroad."
Read the rest of Influential 2016 here. 
Email Lexi Faunce at [email protected] 
About the Contributors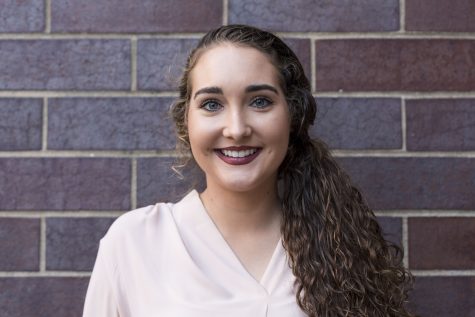 Lexi Faunce, Investigative Editor
Lexi Faunce is a junior studying journalism and politics, and she will be joining WSN this semester as the Investigative News Editor. She hails from the...
Anna Letson, Senior Multimedia Editor
Anna Letson is the Multimedia Editor at the Washington Square News. She is a junior in Gallatin and finally ready for you to ask her about her concentration....