Health Leads
NYU students looking to gain experience in the medical field while making a difference in their community can work with Health Leads, a national volunteer program that connects students with urban clinics throughout New York City.
The organization trains college students to work with community and government programs such as the Supplemental Nutrition Assistance Program and Temporary Assistance for Needy Families to provide low-income patients with a variety of health and wellness resources.
Students volunteer as Health Leads Advocates and are given the opportunity to work side by side with medical professionals and participate in hands-on patient care. The organization aims to provide quality healthcare for people who may not be able to receive it otherwise, such as teenage and new mothers as well as non-English speaking patients.
HL-NY operates in five family health centers and hospitals across the city, and NYU students in the program work alongside other volunteers from Barnard College, City College of New York and Columbia University.
Volunteers from NYU take three-hour clinic shifts at the Bellevue Hospital Center Family Help Desk or the Woodhull Hospital Family Help Desk and work with specific families to assess and resolve their needs. The students also engage in reflection sessions on campus to discuss their progress and work together on ways to better assist their families.
NYU Health Leads not only allows students to cultivate the skills they need for future careers, but also emphasizes understanding and developing new approaches to address the intersection of poverty and health.
CAS junior Jamie Kim is the Health Leads president, and she said the organization aims to build leaders in the medical field who administer quality care for all patients — starting by providing them with basic resources. Kim is optimistic for the program's future and hopes to expand on the work they've already done.
"We are working to intentionally enroll families into the program, so that the students can work most effectively with their patients, as well as increase the number of successful connections we have to resources," Kim said. "We have led discussions about diversity in the field of healthcare as well as hosted small networking events and hope to partner with other hospitals and student organizations to continue emphasizing the importance of social determinants of health."
A version of this article appeared in the Monday, Oct. 24 print edition. Email Lexi Faunce at [email protected]
About the Writer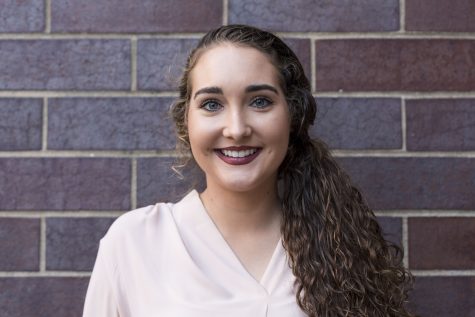 Lexi Faunce, Investigative Editor
Lexi Faunce is a junior studying journalism and politics, and she will be joining WSN this semester as the Investigative News Editor. She hails from the...