To Concentrate or Not to Concentrate…
I had set my eyes on Tisch School of the Arts and its illustrious Film and Television department since my junior year of high school. It wasn't until I got here that I learned about the fascinating Cinema Studies program, the exciting Game Design department or all the other interesting departments in which students can study.
Does that make me regret choosing the Film and Television department? Hell no. Rather, it's disappointing that I don't have much flexibility to branch out into the other courses that Tisch and other NYU colleges offer. But what if there was a way to pick and choose a curriculum from a vast range of schools and departments? That is, theoretically, where Gallatin comes in.
NYU's Gallatin School of Individualized Study is presented as a personalized path of education, allowing students to pick courses from schools in NYU and create their own concentration. Granted, there are still a handful of required courses, but the majority of a Gallatin student's course load is still a handpicked selection of classes.
In theory, this freedom sounds wonderful. But in practice, the opportunity is rather more complex. I interviewed Rachel A. G. Gilman, a junior in Gallatin, and got a positive and fascinating picture. Gilman, who originally enrolled at NYU as an undeclared major before transferring to Gallatin, presented the school as something personal and invigorating.
"I was interested in creative writing, journalism and film. [A tour guide] suggested I look into Gallatin because it would be able to offer me a place to explore everything I was interested in. It's one of the best decisions I've made . . . It's also made me really love learning again."
Describing her classes, Gilman explains that "Gallatin classes tend to have a lot more discussion in them than other classes. There's also a lot of emphasis to take the topic you're studying."
I also interviewed students from other schools outside of Gallatin to see if they have a more in-depth study in their specific field. An interesting complaint that came up was frustration over each school's required courses. Simmi Uppaladadium of Stern mentioned how it was difficult to branch out and add electives "without overloading [her] schedule," while Amanda Choy of Steinhardt transferred into the school because she found the Liberal Studies Core Program was not flexible enough for "classes that pertain to any interesting concentration."
Despite this, both Uppaladadium and Choy complimented their school's benefits. As Uppaladadium points out, there "are many Stern-specific clubs" that enrich the Stern experience by focusing on further educating students in finance. Meanwhile, Choy talked about how "being with peers who are interested in the things that I'm interested in is really exciting for dynamic classes and better educational engagement."
And of course, I want to throw my hat in the ring as a Tisch student. As far as I see it, required courses can get in the way, but they have also opened up opportunities in film I would have never previously considered, such as casting and producing. Moreover, they gave me a broad experience and a far wider set of skills with which to navigate the industry.
So is it enough to say schools like Tisch and Stern are great if you know what industry you want to be, while Gallatin is great for people who know the specifics of what they want? Honestly, it would appear that things are a bit more complicated. We are all still learning what we want to get out of the rest of our lives.
Rachel discussed how her "concentration has changed a lot since [she] entered Gallatin, but [she] wouldn't have realized what [she's] really interested in without taking the classes." 
The benefit of going to such a large school is that we have opportunities to redefine what interests us. So, be patient, have an open mind and always be willing to explore as many options as possible, because it might lead you somewhere incredible.
Email Carter Glace at [email protected].
Check out the rest of the Arts Issue here.
About the Contributor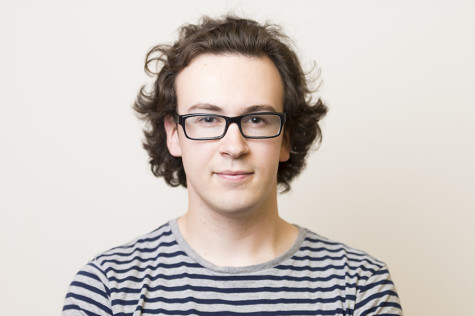 Calvin Falk, Deputy Video Editor
Calvin Falk is a photography Junior and part time videographer working as the Deputy video editor this semester. His favorite photographic subjects as...