The Dream School: Will It Make You or Break You?
It is both dangerous and rewarding to construct a lofty expectation for what you will experience when you arrive at college.
By now, it's well-documented that NYU has garnered the Princeton Review's No. 3 rank for "Dream Schools;" universities that prospective students and parents wish they could attend if acceptance and cost were wiped to a clean slate. NYU's mystique — that which is only amplified by the bright lights and the aunt who keeps asking how much fun you're having in the city — is undoubtedly the reason many students come here. It's also, ironically, chiefly the reason you may fail or succeed. The pressure of fulfilling your dream will make or break you.
When it makes you, you feel that much more independent. But those who it breaks find that the Princeton Review doesn't have much to say when they're getting bumped off the sidewalk by cutthroat yuppies on their way to class. They see that it's awfully sparse on the part about navigating a weird community of little communities, and no book can substitute for the incessant pressure of feeling like you're in constant competition with every student you sit next to in class. Pinch, you're not dreaming anymore — and those opportunities that you hung your hat on when applying here are suddenly weighing on your shoulders. CAS senior Charlotte Sparacino, a transfer from Boston University, felt the added pressure that accompanies New York City almost immediately.
"I think the atmosphere at NYU was very different [than] BU, and much of that was rooted in NYC itself," Sparacino said. "In Boston, everyone is kind of the same, strolling around in their Boathouse, Patagonia and Herschel backpacks."
For most NYU students who have adjusted, that life sounds terrible. They have come to know and love their flexibility. But for those who haven't fallen in love with a movie-made New York City lifestyle, it can be a little harder to adjust and a lot easier to reminisce on the comfort of home, wherever home is.
"There is so much pressure to explore yourself here; you sort of have a bigger pressure to find yourself," Sparacino said. "So in that sense, it's kind of like the amount of options here can scare you, and that's what makes you sick for some sort of safety at home."
The juxtaposition of being a college kid with so much to do and explore — both introspectively and outwardly — and attending a school where everything is very much now, now, now can lead to inner conflict nearly impossible to untangle. What do you do if you hate NYU? What do you do if you can't handle New York City? What do you do if you just want to go back home, but you don't want to admit defeat?
"I think one of the dreamiest aspects of NYU is how easily it could turn into your home — this mindset that NYU is the answer to everything you've wanted in life, and it's a quick path to your own independence and making your own new 'home,'" Phoebe Walsh, a junior in Gallatin, said. "It can be hard when the endless job opportunities and lifestyle you try to make your own begin to not cut it for you. I think a lot of people have trouble admitting they are homesick at NYU because nobody wants to be the kid that can't make it in New York City."
So many students do end up finding their way, making this a new home and revelling in the pre-professionalism that NYU offers. But no environment is perfect for such a diverse student body, and some students are better suited to grow in a more traditional environment, one that fits more closely to what they came to know growing up. But, for all the above reasons, it's often hard for teenagers or twenty-somethings to admit that — and inherently admit that they've changed significantly since they decided to don the Violet.
"I just didn't think I had the same hunger that a lot of the student body has — a hunger that is definitely motivated by city life," Grace Fellman, a Washington University in St. Louis sophomore who transferred out of NYU after her freshman year, said. "The pre-professional nature was definitely something I was aware of and something that drew me to NYU initially, but I didn't understand that it wasn't really positive for me until I was truly in school."
The crucial transition from high school to college is mystifying, and can spiral out of your hands quickly if you've decided that this dream isn't the dream you want to realize, or the way you want to realize it. But the stigma associated with leaving NYU, or taking as much time as you need to adjust, is largely unfounded and in many cases, a side effect of internalized pressure.
In the end, a dream school is just a buzzword that a survey birthed, not a definite reality that any prospective student needs to live out.
*You can read the rest of "Homesick at NYU" here.
A version of this article appeared in the Monday, Sept. 12 print edition. Email Bobby Wagner at [email protected].
About the Writer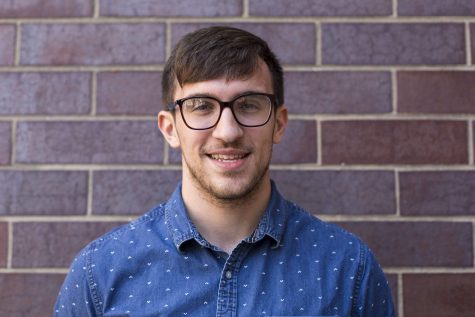 Bobby Wagner, Managing Editor
Bobby Wagner is the Managing Editor for the Washington Square News. He's from Philly, much like his icon, Meek Mill. You can catch him yelling abhorrent...