Art Makes its Mark in Times of Crisis
Living in New York City, it can be hard for people to comprehend the traumatic experiences many Syrian refugees have to endure while fleeing the war-torn country. For this reason, NYU students and faculty have developed projects to raise awareness on the crisis and encourage students to take action.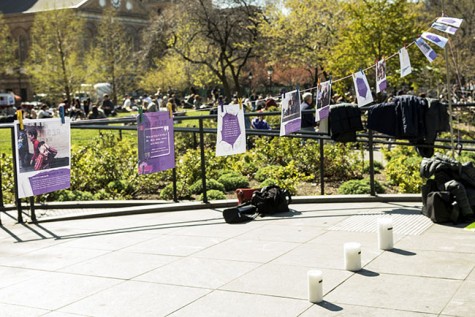 GSAS professor Colette Mazzucelli incorporated her class, "Radicalization and Religion," into NYU's Syrian Refugee Awareness Week. Mazzucelli and her students organized a visual installation with active participation from people in Washington Square Park. The group drew a line, setting placards alongside it which outlined the timeline of the crisis. A row of candles, increasing in size, represented the accumulation of fatalities.
"Through this module, we wanted to instill place-making, whether it be a safe haven or creating a place for dialogue," Mazzucelli said. "This memorial space is meant to be a space to bring engaged citizens together, allow them time to deliberate and show their involvement in democracy."
Tisch junior Eugenia Efstathiou believes the global community has a responsibility to come together to to act upon this humanitarian crisis. Efstathiou decided to highlight the crisis for her video project in a Video Art class. The video consists of scenes from video games — violent murder scenes and poetic landscapes — that outline the history of the Syrian Civil War and the refugee crisis. Projections of unexplained numbers — that in fact correspond to statistics of the refugee crisis — remind us that this isn't just a video game, but reality.
"I decided to raise awareness about the ethical implications of this recent agreement, which shelves the fundamental human rights of the refugees to a backseat in order to maximize Europe's welfare; a decision that goes against all the ideals Europe was founded upon," Efstathiou said.  
Transforming reaction to action has been the catalyst of Tisch graduate student I-Wen Huang's video sculpture combining programming and art.
Huang became aware of the crisis two years ago after seeing the highly publicized image of Syrian refugee four-year-old Hudea holding up both arms above her head. Thinking that the camera was a gun, the child surrendered.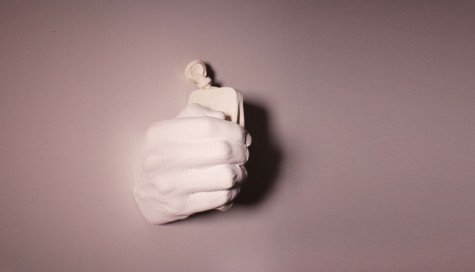 Highly affected by this image, Huang plans on creating the installation "Finding Hudea" to highlight the multiple refugees who she contacted directly through Facebook, Instagram and WhatsApp.
The installation consists of a sculpture of a phone in a hand. When viewers remove the phone from the hand it will trigger a display of the messages Huang exchanged with the refugees.
"The moment they take this phone, in a way it's a change in perspective," Huang said. "They can see my dialogue with the refugees. This will instill a real-life experience."
A version of this article appeared in the Monday, April 18 print edition. Email Nina Jang at [email protected].
About the Contributors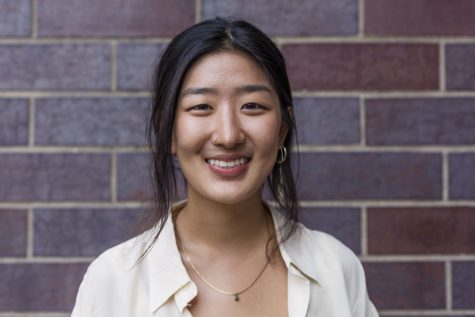 Nina Jang, Digital Director
Nina Jang is the Digital Director for the Washington Square News. Follow her on Twitter.
Hannah Shulman, Editor-at-Large
Hannah is a senior majoring in Metropolitan Studies. She don't write too good so she takes pictures of anything and everything. When not explaining to...