Unique Electives to Take in Fall 2016
With such a large variety of courses offered at NYU, there is no excuse to have a boring semester. WSN sifted through Albert's entire course selection and found six of the most interesting four-credit electives offered on both the Brooklyn and Manhattan campuses to spice up your Fall 2016 schedule.
Twentysomething
CAMS-UA 146
Millennials, also known as teens and twenty-somethings, constitute most of the NYU student population. This generation embodies stereotypes from #hashtags to laziness. The CAS class Twentysomething destigmatizes these labels and examines how Americans in their "twentysomething" period experience discovery and development before their official entry to adulthood. The curriculum serves not only as a class but also as a guide for NYU students who are experiencing this confusing phase in their lives.
Intro to Celtic Music
IRISH-UA 152 | MUSIC-UA 182
Celtic music is associated with bagpipes, kilts and Saint Patricks Day, but this class delves into its musical components like keyboards, string instruments and singing. Professor Michael Moloney teaches this Celtic music crash course that covers both contemporary and traditional music styles. After learning about this cultural genre, you can impress your friends by belting Celtic music the next time you visit an Irish pub.
Science and Religion
IDSEM-UG 1514
Walking the line between science and religion, this interdisciplinary course is quintessentially Gallatin. Besides analyzing the historical conflict between the two seemingly opposing domains, the course looks at where religion plays a role in affecting scientists' perspectives. It compares contradictions from miracles and medicine to evolution and religion — a perfect philosophy class for the non-philosopher.
Intro to Special Effects Make-Up
OART-UT 14
This course teaches students how to fake the most gruesome of looks, from gory wounds to aggressive black eyes. The class is hidden within the Open Arts section of Tisch's course catalogue, which offers arts courses to non-Tisch students. Students will receive hands-on instruction on how to fake it 'til you make it (up). However, this course required a nonrefundable $723 lab fee in 2015 for the special makeup kit each student receives during in-class projects. The 2016 fee has not yet been determined.
Ethics and Technology
HU-UY 347 | LA-UY 143
PL-UY 2064 | PL-UY 2144
Death by robot seems increasingly plausible as technology advances, but this Brooklyn class deconstructs this social issue and analyzes the complex relationship between ethics and technology. Students must complete their first-year writing requirements before enrolling in this class, but this elective is worth the wait for those wishing to learn about how technology and morals may contradict each other.
Food Production and Management
NUTR-UE 1052
While most food courses are limited to nutrition and food studies students, any NYU student may enroll in this hands-on course. This class not only analyzes the business side of restaurant ownership but also guides students on how to design restaurant menus and looks at optimal methods of restaurant entrepreneurship. While students might not aspire to break into the food industry, this course helps them build practical business foundations.
A version of this article appeared in the Monday, April 4 print edition. Email Diamond Naga Siu at [email protected]
About the Writer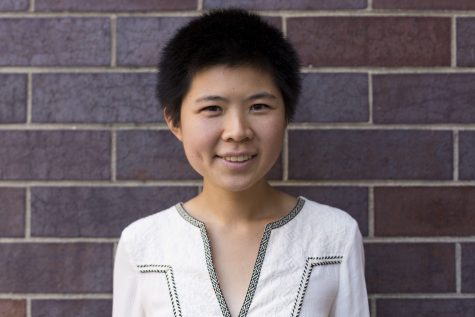 Diamond Naga Siu, News Editor
Diamond Naga Siu is the News Editor for the Washington Square News and is a sophomore studying Journalism and Educational Human Rights in Gallatin. When...