Looking For Your First Apartment
Work With Your Roommate
Before looking for an apartment, make sure to have a conversation with your future roomies to plan a strategy. Looking for an apartment can be stressful, but having clear goals going in about when you would like to sign a lease, what each of your budgets are and how you'll be moving your stuff will ensure everyone is on the same page. Because of all the factors that go into picking an apartment, it is also helpful to rank different qualities by priority. For example, one of you might value the size of the kitchen more than the size of each bedroom, but both of you might find the overall location the most important. Having clear expectations of what features you're looking for in the apartment before you begin looking will help make the process as smooth as possible.
Pick A Neighborhood
When you're preparing to move off-campus, the neighborhood you choose can determine what types of apartments are available, what subway line is nearby and how far it is from campus. You may find that your work schedule means that you'll only need to be on campus a few days a week and a longer commute time is worth it. However, depending on your class schedules and on-campus commitments, it may be important to you to live a walkable distance from campus. Determining which neighborhoods meet the needs of you and your roommates will ensure that you're happy with your living situation.
Find The Apartment
Actually finding the apartment can be the most stressful part of the process. Using a broker can be the most time efficient, but will also come with an additional broker fee. Craigslist, Facebook groups and a variety of other apps and websites can help you find an apartment without a broker, but it can take more time and energy on your part. If you choose to go with a broker, try and find one that someone you know has used. That will help avoid anyone too costly, while also knowing they're reliable. A broker can help negotiate the cost of the rent as well as the lease start-date. Overall, a broker can certainly help expedite the process. However, going through Craigslist or other lists can be a way to find hidden gems without the extra costs that come with a broker.
Make sure that when you go to visit apartments, look for any potential flaws in the apartment itself. If the apartment has furniture in it, try and envision what it could look like re-arranged. Determine what you could fix or move to make it more appealing, and what unchangeable features are deal breakers. For example, sharing a bathroom with a roommate might not be a problem, but when that bathroom is only accessible through one of the bedrooms, it could cause problems later on. Also look around the building entrances and lobbies. If the building has bugs, the odds of them entering your apartment are high. If the building seems to be in disrepair in the hallways or stairs, think twice about how responsive maintenance will be to repair requests.
Be prepared to act quickly once you find "the one." The only thing that's harder than finding the apartment is actually securing it. You may need to submit an application for approval, or at the very least you'll need to provide a security deposit or bank statements. Because you're most likely a full-time student and don't have a high-enough paying job, you'll need one or more parents of the soon-to-be tenants to "guarantee" the lease, i.e. provide evidence that the rent will always be covered. Each building and management company has different requirements and rules about paperwork and guarantors. It's important to ask about these things before signing any papers.
Shop For Furniture
One of the luxuries of living in a dorm was the furniture that came with the room. Before moving into your first apartment, you'll need to invest in furniture. Make sure you factor in the cost of buying things like a bed, mattress and kitchen table into any cost calculations. Don't forget to measure all the spaces you're looking to fill with furniture — there's nothing worse than lugging items up flights of stairs to realize it doesn't fit against the wall you thought it would.
Craigslist and Facebook groups like "NYU Free and For Sale" can be an excellent starting point for inexpensive furniture. Ikea and the Container Store are great options for good quality items that are designed to fit into small spaces. Discuss with your roommates about how to split up the costs of purchasing furniture for common spaces.
This may also be your first college living space with a full kitchen. Check out places like Kmart, Target and Bed, Bath and Beyond for inexpensive dishware and cooking supplies. Just buy the basics at first — you can always buy a specific cooking tool like a sifter or crock pot if you need one. Also check your storage space in the kitchen area before you start purchasing bulkier items.
In terms of decorations, now is a great time to elevate your freshman year dorm decorations you still have. Determine if you can drill into the walls (or exposed brick) and figure out the best way to hang photographs and posters.  Pinterest and websites like ApartmentTherapy.com are a great source of ideas, but don't be afraid to add to your decorations as you settle into the space. Unlike a dorm, you'll be occupying your new home for the next full year and maybe beyond that.
Set up Utilities/Internet/locks
Another perk of staying in the dorms was not having to worry about utilities, internet and rent payments. Fortunately, many buildings and management companies now accept rent payments online. Your landlord or management company should help you transfer utility payments to you and your roommates' names. Many buildings will not have air conditioning installed in each unit, however, depending on the building, you may be able to buy and install an external unit for a fee. Your building will already have an internet service provider, but it will be up to you to contact them, select a plan and set it up. Make sure to keep track of when these payments are due and to automate them if you can. Also keep in the mind the approximate costs of utilities and internet when setting your apartment budget.  
Some buildings will require that you purchase and install a top lock in addition to the bottom lock and the chain. Make sure to drop off copies of any new keys with your super or management company. It's also a good idea to duplicate apartment keys and leave them with a trustworthy friend or family member in the city in case of an emergency.
A version of this article appeared in the Feb. 25 Housing Issue. Email Emily Bell at [email protected].
About the Writer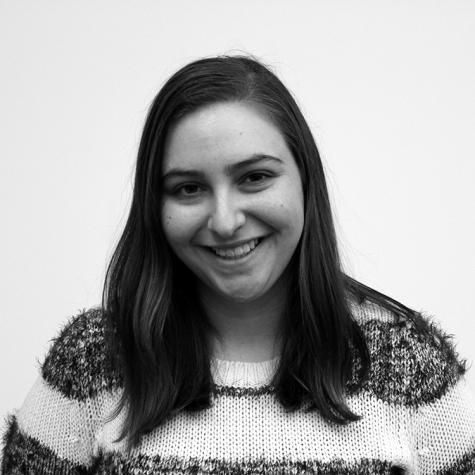 Emily Bell, Blogs Editor
Emily Bell is excited to serve as blogs editor this semester! Previously a managing editor, Emily is a junior in Gallatin concentrating in "Peace and Conflict:...