Terri Burns
Terri Burns wants to talk.
With long braids falling across her shoulders, you can often find Burns, the president of Tech@NYU and a CAS senior, tapping away at her computer — though it's more likely she's talking to someone else while she's doing it. Words come easily to her, as if she's just genuinely excited to have a conversation about anything.
Burns just finished a Venmo internship, but she's not slowing down — she's starting work with a product management team at Twitter after she graduates, and even helped ring the bell for Square's IPO at the New York Stock Exchange a couple weeks ago.
It's a steep trajectory for someone who took a less-than-traditional route into tech — she wasn't even interested in coding until the summer after her freshman year, but on a whim applied to a weeklong program at Google to learn more about tech. Now she's leading New York City's largest student technology organization.
"If you try and put in effort and surround yourself with good people, the tech industry — particularly at NYU — is amazing and super inclusive and really exciting and young and interesting," Burns said.
To use a term she likes to throw around, Burns is pretty dope. One day, she and a few friends created "BEY TRADER," a stock watching website that uses Beyoncé gifs to show the state of the stock market. At a UN hackathon, she and her friends made "The Periodical," an infographic webpage billed as "your guide to periods." She clearly isn't worried about conversations that might make some uncomfortable.
Her propensity for talking might be why she doesn't shy away from the elephant in the room in the technology industry: diversity.
Burns knows because she comes into the industry as a black woman, the odds are stacked against her. Looking at the numbers, tech is a bleak landscape: out of 118 leadership roles across Google, Facebook, Twitter, Microsoft, Apple, Amazon and Intel, just five are held by black women. But Burns doesn't get discouraged by the numbers. Instead, she uses them as motivation and throws herself straight into the fire.
"Maybe I'm the person who needs to go in these communities and stop that cycle and break the mold and be a voice that can make it better for people in the future," Burns said.
The issue of diversity — in both race and gender — is something Burns has written about extensively, hoping to attract more attention from a widespread audience.
"I actively choose to remain hopeful under the belief that myself and many of the incredible people also working toward equality and justice in technology and in America will make a difference," Burns wrote for Model View Culture back in April.
Tech@NYU is intent on breaking these barriers, with an executive board led by two women of color — Burns and CAS junior Freia Lobo — and an abundance of diversity throughout the ranks. Lobo said this is a testament to the environment the group has fostered, especially with people like Burns at the helm.
"It's harder to be what you cannot see, and I hope that more women and people of color are inspired to become leaders in technology from a young age because of incredible people like Terri," Lobo said.
Ethan Resnick, former president of Tech@NYU and recent Gallatin graduate, said Burns' effective leadership can be seen just by looking at the results, like attendance and diversity data.
"Before I graduated, I saw Terri pull off some pretty heroic feats," Resnick said. "So I really trust her and I've just tried to make myself available if she ever needs advice, but otherwise leave things in her hands."
Resnick said the Tech@NYU diversity efforts are mutually reinforcing — a more diverse leadership is more aware, which attracts a more diverse audience. He said Burns and Lobo address diversity both head on and through ripple effects.
Burns doesn't limit her conversation to the issues that affect her directly — as a resident assistant in Carlyle Court Residence Hall, she consistently adds information in emails to residents about what is going on in the world, culturally and politically, because she feels all these problems are connected.
"Diversity in tech is such an issue because systemic sexism and misogyny exist and homophobia exists," Burns said. "That's the foundation of what this country has been built on, and you can see it amplified in these subcommunities."
More companies are talking about diversity than five years ago, but for Burns, sometimes talking isn't enough. She thinks many of the conversations are empty, devoid of any real action.
All of which comes back to the question that Burns deals with every day: how do you fix the problem of diversity in technology?
She does not know the answer, but it's clear she's certain of one thing: "It gets really complex and difficult." Burns shrugs. "Which is why I'm going to solve it."
About the Contributors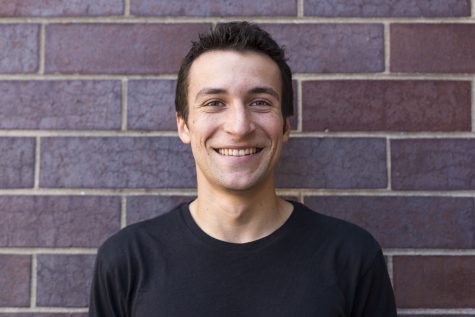 Alex Bazeley, Editor-In-Chief
Alex Bazeley is the Editor-in-Chief for the Washington Square News. Hailing from Oakland, he is a junior studying journalism and metropolitan studies....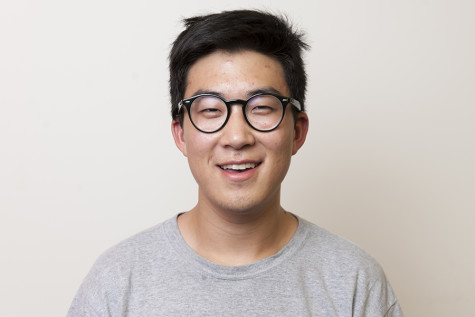 Shawn Paik, Editor-at-Large
Howdy. Y'all can just call me Uncle Lightnin'. I been shootin' since I was just a boy down in Chattanooga, Tennessee. I shot everything from kids to politicians....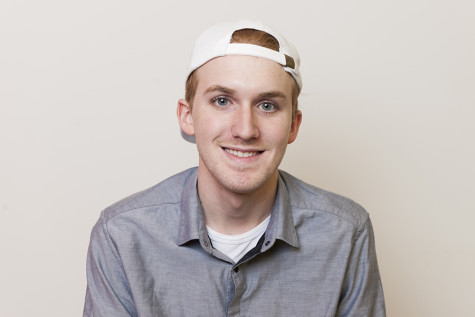 Christian Forte, Multimedia Editor
Christian Forte is the Multimedia Editor at WSN.