Corey Harper
With a warm hug and a smile, Poly senior Corey Harper greets two members of the Native American and Indigenous Students Group. He and his co-presidents would be meeting with those in charge of diversity initiatives at NYU to discuss how the university can attract and support indigenous students. For Harper, inclusion is the goal.
Harper helped start a space for students to speak out against racism as the co-founder of I, Too, Am NYU — the social media movement to contest micro aggressions against minority students created earlier this year. After seeing a post about a similar project at Harvard, Harper posted on Facebook about creating the campaign at NYU.
"I made a status saying 'I feel like an I, Too, Am NYU is coming soon…' then I tagged Alain Balan, he was the president of the Black Student Union," Harper said. "I wanted it, but I didn't realize how badly I wanted it until it actually started happening."
Christian Forte
Two weeks after the Facebook post was made, the first photos from the I, Too, Am NYU campaign were published online. Within a week, the Facebook page reached 1,000 likes.
"We were just sitting there when we released the first picture and we just saw how many people liked it and how quickly everything was going," Harper said. "We couldn't get off Facebook. It was so addicting."
As part of the I, Too, Am NYU campaign, Harper participated in one of several meetings with the NYU administration to discuss ways in which the university could better support minority students.
"The fulfilling moment was when the administration suggested we have a meeting to tackle this issue head on," Harper said. "It really started to get those discussions flowing that we wanted, and right now some of the underclassmen are still meeting with administration in tackling those head areas."
Since then, he has been focused on his work with the NAISG — the only Native American student group on campus — to help create a community for those who identify as indigenous. The club has eight to 10 members who attend meetings on a regular basis. Harper originally got involved as a freshman and later became a member of the club's executive board in his junior year.
Selima Jumarali, assistant director of the Center for Multicultural Education and Programs said Harper provides a much-needed voice for the Native population at NYU as a part of I, Too, Am NYU and the NAISG.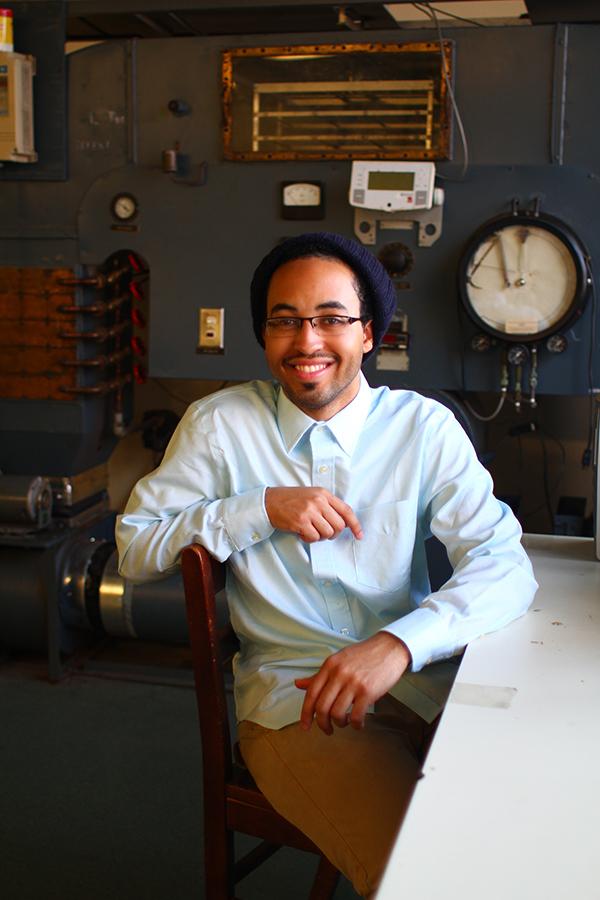 "Especially serving as a representative of the Native American and Indigenous group, and because it's a small community, his voice being part of that was really important," Jumarali said. "He saw the level of that importance and took it on himself to fulfill that need."
A descendant of the Mississippi Band of Choctaw Indians, Harper said he was initially hesitant to join the group since he was not connected to his Native American background before NYU.
"I was apprehensive to join because while I am of Native American descent, still growing up with one parent, that wasn't the culture I was raised with, I was like 'I don't have a tribal number, I'm not enrolled, I don't dance'" Harper said.
After participating in several events and becoming involved with the larger Indigenous groups in Manhattan, however, Harper realized what mattered was caring about the communities he was involved in.
Teresa Montoya, a GSAS student and NAISG co-president, underscored the importance of Harper's involvement in the club.
"The Native students group is the smallest it has been for the past few years," Montoya said. "Corey has been very dedicated to the problem facing NYU with Native student recruitment and retention."
Harper's passion for the communities important to him has inspired those around him. Genesis Tuyuc, CAS senior and NAISG co-president, said she first met Harper over email, and from that moment could see Harper's dedication.
"I could tell how passionate he was to be involved with the NAISG at NYU," Tuyuc said. "He is committed to connecting communities of students of color on NYU campus, manifested through his participation in the Black and Brown Coalition and I, Too, Am NYU movement. He, as well as the other co-presidents of NAISG at NYU, has influenced me in becoming a better student leader and Native scholar."
As for Harper, he hopes one day students will be able to embrace all of the aspects of their identities and feel included in their groups, and in the larger NYU community.
"I identify as African American, I identify as West Indian, I identify as Portuguese and I identify as Native American," Harper said. "All those things I didn't really celebrate until I got here, where you are encouraged to do so."
Email Valentina Duque Bojanini at vbojanini@nyunews.com. A version of this article appeared in the 2014 Influential print edition.
About the Writer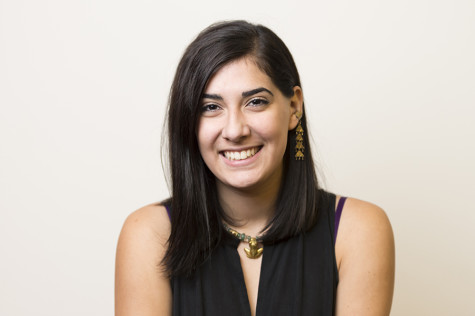 Valentina Duque Bojanini, Editor-in-Chief





Valentina is a junior in the College of Arts and Science studying journalism and something no one can ever remember. Over the past year, she...