John Catsimatidis Jr.
At the front of a crowded room, Stern senior John Catsimatidis Jr. stands in a navy suit and red tie, the picture of a future political leader. Welcoming students into the room in the Kimmel Center for University Life before the evening's speaker takes the podium, he chats with students as they walk through the door.
A small, red dot of conservatism at arguably one of the most liberal schools in the country, Catsimatidis has served as president of the NYU College Republicans since 2013.
Catsimatidis has dedicated himself to overcoming any liberal bias or negative views of Republicans. When someone starts to attack Republican ideals, his goal is to delve deeper into their beliefs and knowledge. He tries to help the person understand the conservative stance, as he believes understanding both sides of a political argument is key to progress.
"If someone learned everything about Republicans and everything about Democrats and chose to be a Democrat, I would still be the happiest guy in the world," he said. "I want to make sure that people realize that we're not just, as my sister would call it, 'the old fogey Republican,' or whatever the media outlet that they're following at the time portrays."
Christian Forte
Catsimatidis strives to represent the spectrum of the club members' political views in the speakers he selects, which have included Rob Astorino, Deroy Murdock and Ed Cox. Club membership has increased from 10 to 70 regular members during his time as president.
"I am inspired at every meeting when I see that passion emanating from our members," Catsimatidis said. "When members are happy, they will encourage their friends and others to join, which is what I think the main reason for our success."
Megan Powers, vice president of the NYU College Republicans, described Catsimatidis as both one of the most intelligent yet patient people she knows, and she attributes his success to these qualities.
"It is not us versus them, and it never has been," Powers said. "John's main focus is getting people involved. He chose not to isolate our group and instead tried to make it accessible to the student body at large."
Catsimatidis expanded his efforts beyond NYU when he was elected chairman of the New York Federation of College Republicans last February. As chairman, he helps manage, fundraise and allocate resources for Republican clubs in approximately 37 universities in New York State. He credits much of the success on the state level to his support system at NYU.
"The university provided me with invaluable resources to try and empower the community," Catsimatidis said. "I think that NYU gives anyone with the passion to affect positive change in the community the opportunity to do so."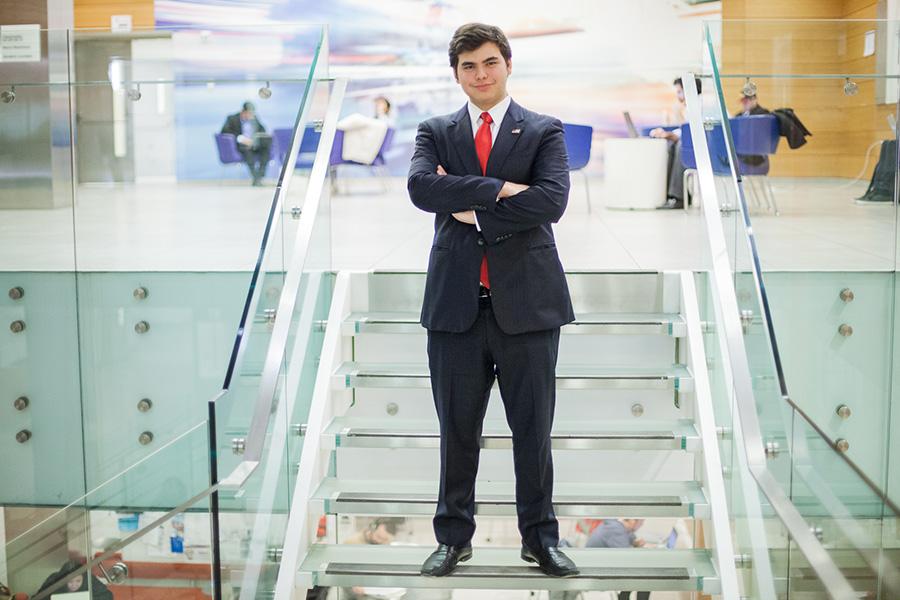 Although Catsimatidis is now majoring in finance and management, his career goals were originally in computer science. His interests shifted over time as he started educating himself on finance, business management and politics through both exploration and the guidance of his father, 2013 New York City mayoral candidate John Catsimatidis Sr. Catsimatidis explained that the choice to shift his focus was all his own, however.
"My parents always told me I could do whatever I like to do and never pushed me in a certain direction," Catsimatidis said. "I can always go to my mom for advice, for love, for family. And from my dad I learned how to pursue the American dream, and how to have a strong work ethic."
Starting his sophomore year, Catsimatidis chose to live at home with his parents, a decision he said ties him to his Greek heritage, the wisdom and company of his family and his mom's great cooking.
Despite a close relationship with his father, Catsimatidis is not planning to immediately pursue a career in the public sector by running for office. For the time being, he plans to focus on the private sector and creating jobs.
"I'll never run for office just to run," Catsimatidis said. "Only if I can truly add value to the system, I'll definitely run."
Catsimatidis said he chooses to spend his time working with the College Republicans, both in the state and at NYU, because he believes an early education in American politics is one of the most impactful ways he can put his experience and talent to use.
"As of right now, working with College Republicans is probably the best way for me to help the future of America, because we students are the future of our country," Catsimatidis said. "There's a lot of ways to serve your country, and I think, right now, this is the best way that I can."
Email Larson Binzer at [email protected]. A version of this article appeared in the 2014 Influential print edition. 
About the Writer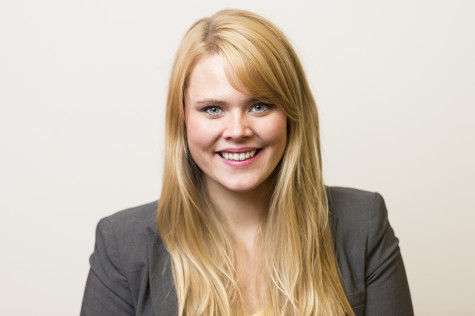 Larson Binzer, Senior Editor
Larson Binzer is a CAS Senior studying Politics and Journalism. She's originally from a small town outside of Dallas and, despite her love of language...