Abhinay Ashutosh
They are the little plastic blocks you step on in the dark that make you curse under your breath — the pieces of castles before they fit together. They satisfactorily click into place to prove to you that what you build will last. Lego blocks were what started it all for Abhinay Ashutosh, a CAS junior who majors in computer science and minors in business and math.
Ashutosh's obsession with creating mini universes with plastic pieces turned into a love for Java, which provided new building blocks — this time in the infinite world of computers. This interest led to the creation of computer games, iPhone applications and improvements to NYU Albert.
"The summer after ninth grade, I had the idea of just building a game. I played games online … so I thought, why don't I make one myself?" Ashutosh said.
With this willingness to create, Ashutosh taught himself the fundamentals of Java in just three months by creating his first game, called "Dodge It," which involved controlling a small cube to avoid lasers.
Christian Forte
After arriving at NYU, Ashutosh saw that he could build beyond entertainment and create something that students could integrate into their daily lives. His first project was a calendar and time management application for the iPhone called Caleido, which now has about half a million downloads and around 250,000 active users.
"There was recently a review on the app from someone who has difficulty seeing," Ashutosh said. "And they just said, 'Hey, I really love this app because it is easier to see and use on my phone, thank you so much.' For me that was just like, wow — even if I helped just one person, it is amazing to help them interact with their world in a different way."
After seeing how his technology could be essential to everyday life, Ashutosh created the NYU Events app, hoping to connect NYU's many communities on a daily basis.
"Everyone is kind of siloed into their own communities, and I think that creates a boring way of life," Ashutosh said. "Real innovation, real creativity and real fun comes from bringing two seemingly different communities together."
Ashutosh hopes to leave behind a closer community through these apps, as well as through his involvement with TEDxNYU. While being vice president last year and president this year, Ashutosh has planned conferences and events to involve NYU students and make them excited about what their colleagues are doing, regardless of their field of study.
Stern alumnus Griffin Dooling, who was TEDxNYU president last year, saw first-hand the effect of Ashutosh's plan to focus on school-specific events that interweave students who might normally never interact with each other.
"When Abhi came in, he built an entirely new strategy," Dooling said. "We always had strong community engagement because of the TED brand, but when Abhi built his team we started becoming much more about individuals within the organization having the opportunity to connect with topics they were most passionate about on a local basis."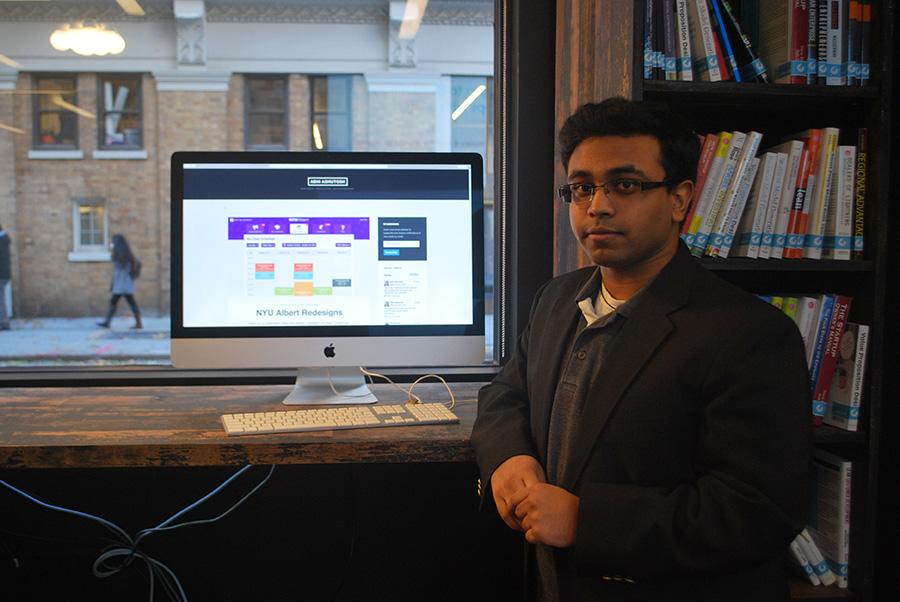 Ashutosh's goal to foster community and make things simpler and easier for people to communicate is best shown through one of his current projects, Kipin Hall. The company focuses on education, retention and adherence through an online platform of over 60,000 users.
"We started off with the idea of communication — professors, students and alumni, communicating in general," Ashutosh said. "The big thing there is keeping kids in school through technology."
Despite Ashutosh's commitment to education, he does not consider being a student his first priority at NYU. Instead, his interest in connecting to students has guided him throughout his college career.
"Honestly, I'm not the kind of student who likes school," Ashutosh said. "For me school is more about the connections, the people that you meet here and the conversations that you have. My real goal is to, yes go to school, yes get a degree, but use the connections that I have here to build other things."
Steinhardt junior Alexandra Cardinalem, who worked as a director at TEDxNYU with Ashutosh, said he exhibits pure excitement when developing new ideas at TEDxNYU and in the tech community.
"He was telling me about his latest app and was actually giggling about it," Cardinale said. "He's the kind of guy who thrives off of knowing he could make something better, more perfect."
Recently, Ashutosh won two awards at NYU — the All-University President's Service Award for fostering the tech community through [email protected] and TEDxNYU and the Max Goldstein Computer Science Award for his creativity in redesigning Albert.
"It went from building things with Legos to building things with computers, and things you can do anytime, anywhere, as long as you have a computer, which is why I still love it today," Ashutosh said. "With computer science, it's just on-the-go building. It's creating."
Email Hannah Treasure at h[email protected] A version of this article appeared in the 2014 Influential print edition.
About the Writer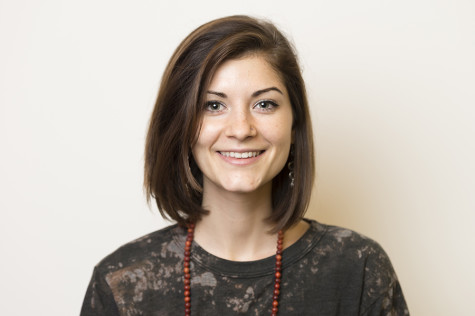 Hannah Treasure, Under the Arch Editor
Hannah Treasure is editor of Under the Arch this semester, previously Digital Director and Features Editor. As a Gallatin junior, her concentration focuses...