Pop-up cafe promotes coffee, good cause
For just a little over a week, New Yorkers can enjoy a hot cup of coffee made by gourmet espresso roasters at Café Bustelo's pop-up shop. The cafe opened its doors on Oct. 17, and will remain open until Oct. 26.
With live music, photo booths and complimentary Wi-Fi, the atmosphere of Café Bustelo is a livelier experience than your average grab-and-go cafe. Drip coffee, espresso and even K-Cups are all available at the cafe. In an attempt to test out new markets, Café Bustelo has already experimented with pop-up shops in other cities such as Los Angeles and Chicago. Café Bustelo currently does not have any permanent franchises in New York City.
In addition to creating a fun environment and an excuse to indulge in rich espresso, Café Bustelo aims to give back to the community. The company previously partnered with the Hispanic Alliance for Career Enhancement (HACE) to create the El Cafe del Futuro Scholarship Essay Contest. The contest gives eligible students a chance to win one of nine $5,000 college scholarships.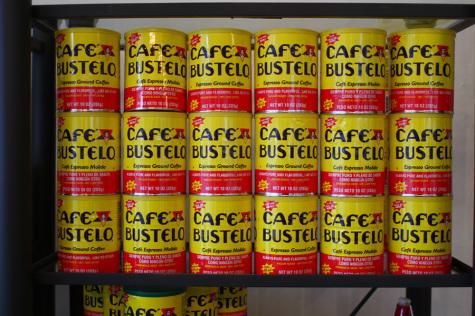 The pop-up shop also hosts daily career workshops through HACE to benefit the community. From program networking to career coaching, customers can benefit from professional advice while treating their taste buds to Café Bustelo's coffee.
Live music performances are drawing in crowds to the cafe. Songwriters and groups like the Williamsburg Salsa Orchestra are scheduled to play during the short period of time that the cafe is open.
While the cafe does its job of serving coffee, the brand goes above and beyond to bring customers a space that feels like a home away from home. Café Bustelo aims to help its customers not only start their morning, but also start their careers and to make the community, or at least the tiny temporary location on Bowery, a better place.
Café Bustelo's pop up shop is located at 168 Bowery.
Email Emily at [email protected].