NYU Law hosts Kristen Stewart
Actor Kirsten Stewart and director Peter Sattler came to NYU on Oct. 7 to discuss their new film, "Camp X-Ray." The Forum on Law, Culture and Society at the NYU School of Law held an advanced screening of the film at Tishman Auditorium. "Camp X-Ray" tells the story of private Amy Cole (Stewart), a young woman enlisted in the army who befriends a prisoner of Guantanamo Bay (Peyman Moaadi).
"Camp X-Ray," which will be released on Oct. 17, screened as part of the annual Forum Film Festival, a series of events designed to "illuminate the triumphs, failures, moral dilemmas and dramatic moments of the legal system," with screenings of seven films over the next month at three venues.
Following the screening, Stewart and Sattler joined Forum director Thane Rosenbaum for a discussion of the movie's themes, background and filming.
Sattler got the idea to write the screenplay from the documentary "Inside Guantanamo Bay," a movie that strove to show the interactions of day-to-day life in the infamous prison. He said his intention was to do something wholly different. "Camp X-Ray" is not meant to sway people one way or another, which is why he intentionally left out graphic torture scenes. Instead, the movie is meant to provide insight into the lives of detainees and privates.
"The movie forces people to acknowledge that there are two sides to every coin," Stewart said. "I think the movie is more of a reminder than a statement or any definitive commentary on [Guantanamo Bay], it's just a fairly objective depiction of what we learned about the place."
Stewart said she unintentionally deviated the type of character she usually plays, but she found the character relatable to herself.
"I'd love to say that I wanted to make a statement or distance myself from other projects I've done," Stewart said. "But really, it was just the sense I got from [the character.] I wanted something that scared me, that I could really jump into head first."
CAS junior Heba Allam said the depth and strength of Cole and her relationship with the detainee led to a surprising angle on a Guantanamo Bay story that avoided portraying either privates or detainees negatively.
"I think it was interesting because they didn't leave it as black and white, as we normally all think it is," Allam said.
"I thought it was very emotional because it is very human. It's not looking at the detainee as a terrorist, it's looking at him as a person."
A version of this article appeared in the Wednesday, Oct. 8 print edition. Email Larson Binzer at [email protected].
About the Writer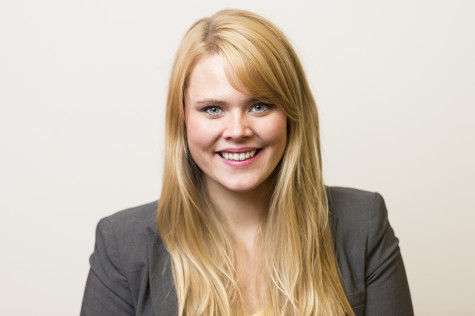 Larson Binzer, Senior Editor
Larson Binzer is a CAS Senior studying Politics and Journalism. She's originally from a small town outside of Dallas and, despite her love of language...