Ali documentary features home videos
Clare Lewins' documentary "I Am Ali" is perfectly summarized during an interview with George Foreman, in which the former boxing champ firmly states, "Boxing is no way to define Muhammad Ali." Though that may not be the case, Lewins' portrayal of Ali, who is often called the greatest boxer of all time, strives to portray him holistically. At times it achieves that goal, but its grand scope and ambition often detracts from the film's overall quality.
The highlight of the film is undoubtedly its unprecedented access to audiotapes and home footage of Ali and his interactions with his family. The brief, insightful snippets grant the viewer an overwhelmingly positive look at Ali, delving into the man behind the media portrait.
While Ali may have talked to reporters as if they were enemies — using his words like they were jabs in a fight — he quietly speaks to his young daughter on the phone about her purpose in the world. He then asks for her thoughts on his comeback. These moments are remarkably touching and do a tremendous job in humanizing a polarizing icon.
Many of the interviews share equally revealing glimpses into who Ali truly was as a person. Former NFL star Jim Brown shares how tenacious Ali was in fighting for racial equality. Carl Fischer, a photographer for Esquire magazine, discusses the lengths he went to achieve the iconic "Passion of Muhammad Ali" cover, which was based on paintings of Saint Sebastian.
In the most powerful interview in the documentary, boxer Joe Frazier's son, Marvis, clarifies how much Ali's ruthless criticisms of his greatest rival impacted Ali. Juxtaposed with the praise of Ali's children, the interview illuminates the destruction Ali's fierce nature caused. Marvis said Ali was shaken to know how much damage he caused Joe, becoming tearful over the pain he inflicted and making sure to reconcile the deep-seated conflict with his longtime adversary before his death.
Unfortunately, there are simply too many interviews throughout the film. Each person featured receives a grand title card of introduction, though very few last for more than two minutes, and almost no one returns after his or her segment. Much of the film also tends to lean toward the theatrical, which makes little sense because the movie is a documentary. Its attempts at immersing the viewer with car-ride interviews and old television sets in ancient living rooms break the film's charm and come off as corny.
The movie as a whole frequently lacks focus. The beginning and the end of the film do not have the chronological order the middle establishes, causing confusion, especially for the less avid Ali fans. The ending ultimately comes off as forced — it wishes to reach a cathartic close, but instead drags on and makes an all-too-blatant comparison to God.
This is not to say the film is not worth seeing. For the most die-hard Ali fans, "I Am Ali" is a must-see. For just about everyone else, it is an insightful and thoughtful depiction of a famous athlete that could have been better.
A version of this article appeared in the Wednesday, Oct. 8 print edition. Email Ethan Sapienza at [email protected].
About the Contributor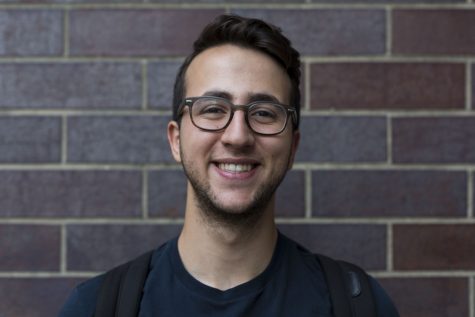 Ethan Sapienza, Film Editor
Ethan Sapienza is the Film Editor for the Washington Square News. Ethan writes about movies. Ethan likes movies. Ethan likes signing friends up for things...