Real-life Wolf of Wall Street speaks about redemption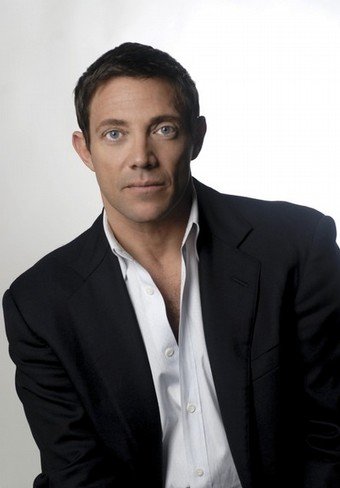 The Forum on Law, Culture & Society at NYU School of Law and 92nd Street Y hosted a panel last night with real-life Wolf of Wall Street Jordan Belfort that covered financial fraud, public corruption and the nature of Wall Street and finance in the United States. The panel took place in the Kaufmann Concert Hall.
Thane Rosenbaum, a senior fellow at the NYU School of Law, moderated the discussion. The panel, which also included Daniel Alonso, a former U.S. assistant district attorney who helped convict Belfort, and Kelly Evans, co-anchor of CNBC's "Closing Bell," discussed Belfort, a former Wall Street stockbroker convicted in 1999 of fraud and money laundering. In his introduction, Belfort said events like this, which are part of his speaking tours, are part of his redemption.
"I'm turning over all the profits to the people who have lost money," Belfort said.
Rosenbaum began by asking Belfort about the status of his conviction and the efforts he has made to redeem himself. Rosenbaum probed Belfort on the authenticity of his depictions in both his 1998 memoir, titled "The Wolf of Wall Street," and the popular 2013 film of the same name by Martin Scorsese.
Much of the panel's discussion revolved around the film, specifically its message. In response, Belfort said the movie leaves the audience to draw their own conclusions. However, he added that he believes the movie could convince people that the lifestyle he maintained was immoral.
Evans, however, suggested that the film glorifies the debauchery portrayed and can serve as a poor source of inspiration for people going into the financial industry.
"I'm not sure that it's a problem specific to Wall Street," Evans said. "I think, unfortunately, that what we see in movies gives us a sense of what it looks like when money is thrown around and the human mind has been devalued."
Matt McDonald, 28, used to work in finance and agreed that Belfort's story influenced his decision to study business in college.
"To Kelly [Evans'] point, I think a lot of kids these days go into finance thinking it's some kind of glamorous occupation," McDonald said. "I guess it's not really what it used to be."
Rosenbaum also discussed accountability in the financial world, asking the panel what they thought about the outcome of Belfort's case. He went on to say Belfort was originally facing the maximum sentence for his crimes, even after cooperating with prosecutors. Rosenbaum also pointed out that some people might argue that Belfort's sentence was actually too weak, given the severity of his crimes.
"Prosecutors are supposed to do what they believe is right; that's in the best interest of justice," Alonso said.  "And they're supposed to do it without fear of favor."
A version of this article appeared in the Thursday, Sept. 11 print edition. Email Julian Espinoza at [email protected].