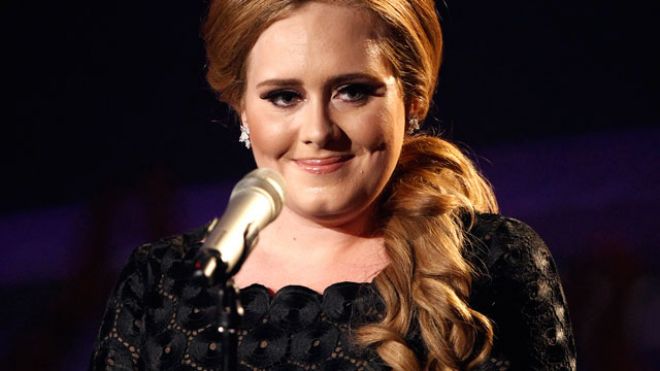 Although its aesthetic merits don't necessarily justify its success, Adele's "21" has enthralled the popular consciousness like no other record since the release of Nirvana's "Nevermind" in 1991. However, the similarities between Adele and Nirvana end there. Nirvana reinvented rock while restoring and augmenting its aesthetic dignity, while Adele has more or less reiterated Etta James, Dusty Springfield and The Supremes. Impressive as her work can be, imitation is still not as compelling as sheer originality.
Fortunately for her, neither James nor Springfield are much in vogue today, a truth that makes her music seem more original than it actually is. One need only listen to her singing to discern the influence of James' variety of the blues. But the high-pop of the 1960s is also a seminal influence, and it is particularly conspicuous on her album "19," which is filled with Spectorian orchestration.
Easily the finest song on the record, "Chasing Pavements" recalls supreme achievements of the '60s like "My Girl," even though Adele is considerably more equivocal than her predecessors. Still, one cannot listen to the record without noticing its sublime crescendos, which seem to swell toward a resolution that Adele never embraces. Only she could appropriate Motown so memorably and so ironically.
"21" is also a derivative record, but Adele is more evasive here. Her lyrics are still predicated upon thwarted desire, a tendency that suggests that she has listened to Bob Dylan's "Blood on the Tracks." Certainly Adele should be familiar with Dylan, whose "Make You Feel My Love" she covered on "19." The ambivalence that characterizes Adele's earlier music is entirely absent on "21," the success of which must forever torment the former boyfriend who she claims inspired it.
There is also an element of her formidable contemporary, Amy Winehouse, but unlike the supremely resigned Winehouse, Adele never quites expresses unbridled rage. In that regard, at least, she evokes John Lennon on "John Lennon/Plastic Ono Band." Although Lennon's wrath inspires a crisis of identity that concludes in an assertion of his selfhood, Adele can only manage the fulsome "Someone Like You," which, perhaps inadvertently, suggests that she lacks the resolve to exist without a boyfriend. There's also the vindictive "Rumour Has It," which should serve as a reassertion of her autonomy but, alas, is considerably more annoying than triumphant.
But Adele sings with an enrapturing verve, and there is a refined vigor in her voice that distinguishes her from her contemporaries. She does sound apathetic in comparison to her predecessors — and to the deceased Winehouse — but fortunately her competitors greatly accentuate her strengths. Perhaps Adele, as an artist, could evolve into the most distinctive performer of her age as Adele, the person, becomes more content with herself. One can only hope that she will continue chasing pavements.