Join WSN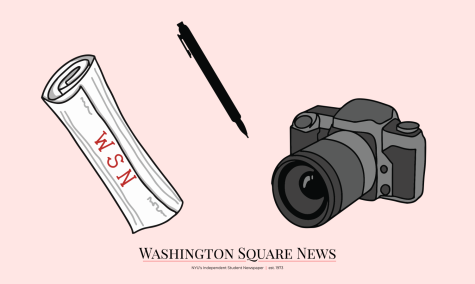 Applications
Applications remain open for new writers, photographers and illustrators! Since 1973, WSN has delivered news daily to thousands of readers across NYU's Manhattan and Brooklyn campuses, and global sites. We publish stories five days a week during the academic year focusing on NYU and surrounding New York City neighborhoods. We publish news, culture, abroad, arts and sports coverage, opinion essays, photo and video features, and special issues through our magazine, Under the Arch.
WSN is produced by students with a diverse array of interests and backgrounds such as reporting, writing, editing, coding, photography, video production, design, illustration and business. We pride ourselves on fostering a collaborative community, where students are able to explore their interest in journalism and gain real-world newsroom experience.
To write for any of WSN's desks, apply here.
To work with WSN's multimedia desk as a photographer, videographer or illustrator, apply here.