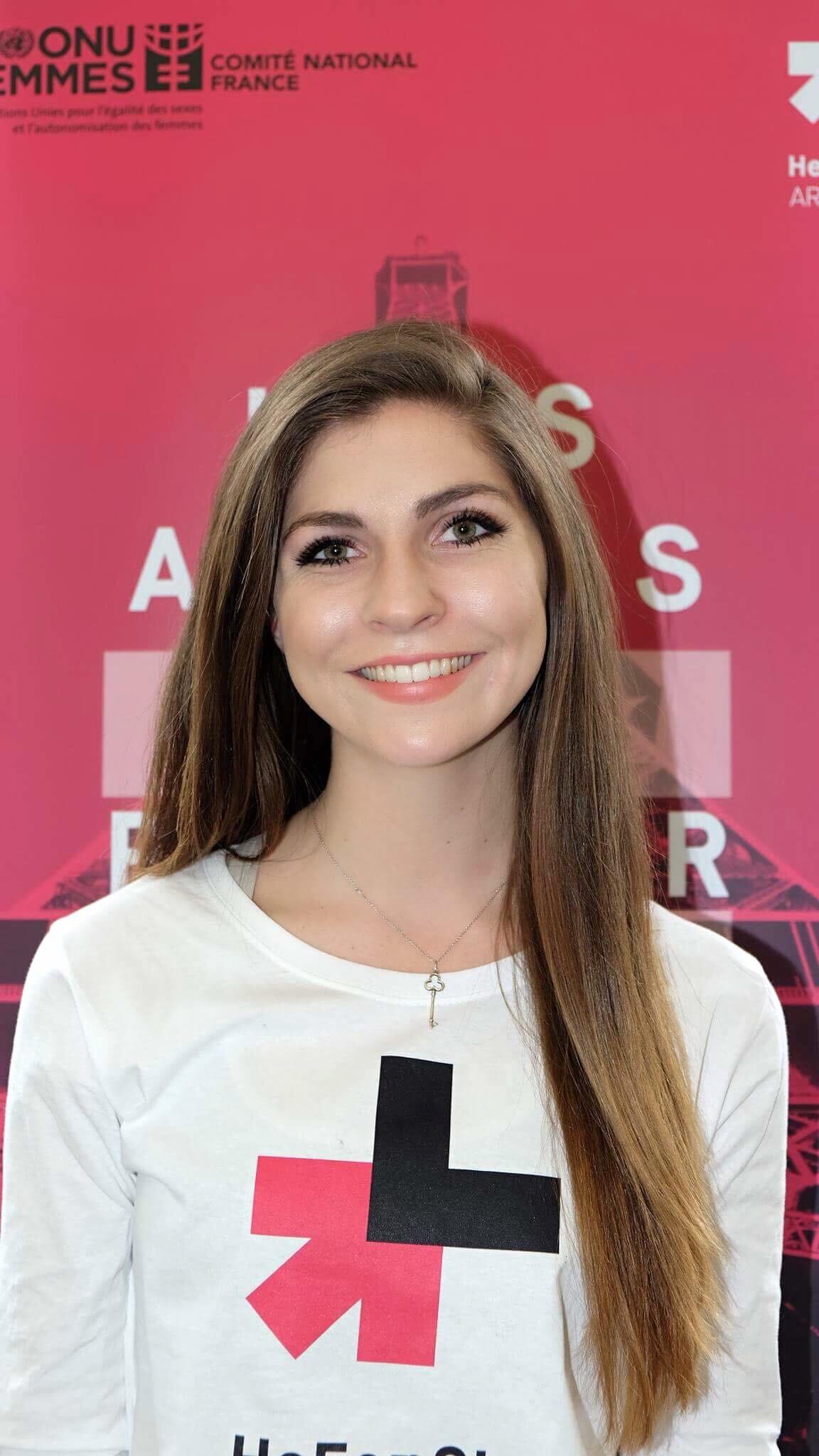 United Nations members, film stars and NYU students alike are coalescing in cities around the globe to host the second annual HeForShe Arts Week — they are all celebrating International Women's Day.
NYU's HeForShe chapter was founded last year as a partnership between NYU's Model U.N. team and the United Nations Entity for Gender Equality and the Empowerment of Women.
CAS junior Natalina Schappach, who is currently studying at NYU Paris and serving as the UN Women liaison within Model U.N., has been an integral part of the outreach program for HeForShe Arts Week Paris. Washington Square News sat down with Schappach to discuss her contributions to the HeForShe movement as a whole.
WSN: What is the HeForShe campaign?
Schappach: A campaign that was developed by U.N. women. We were looking at why gender equality movements haven't been as powerful as we'd like them to be, and we came to the realization that this was happening mostly because we were not involving most of the population. We were involving only women, and while women are obviously an important part of the gender equality movement, we also have to be able to engage men in this discussion. Because gender equality issues are not exclusive to women, they are issues that people of all genders face. Out of that, HeForShe was born.
WSN: Could you talk about the goals and structure of HeForShe Arts Week?
Schappach: Arts Week was launched last year, so this is going to be the second time we're doing Arts Week. It's aim is to engage the arts in the search for gender equality by using all different industries. The arts are a very important space for gender equality to be promoted. So basically what Arts Week does is it reaches out to various arts organizations — whether it be a theatre organization, or an art gallery — and promotes the idea of gender equality using the arts as a platform. We are having Arts Week in many cities globally, not just New York, and Paris is one of them.
WSN: How did you, and NYU as a whole, get involved with HeForShe?
So NYU HeForShe started about two years ago and has grown a lot since then. We recently merged with model United Nations — which is a very large group of students at NYU — and that has been a really good way to engage more people. Since the merge with Model U.N. we've been putting on a lot more events and have had a lot more traction.
WSN: What HeForShe Arts Week events are available for NYU Paris students to attend?
Schappach: In Paris, we have exciting events available for students to participate in, such as a roundtable conversation at the UNESCO headquarters, a concert at UNESCO with two big French musicians, LouAnn and HER, lots of theatre performances and art gallery showcases. We've been working with a lot of art galleries in Paris to make sure that HeForShe has a presence, so that we can have conversations with as many of the people who attend these events as possible about gender equality.
WSN: How can NYU students attend these events?
Schappach: Most of these events students can just go to for free. It's really easy to see the calendar of events, it's online on the HeForShe website. And it's not just for Paris. There are also programs going on at a lot of other abroad sites, like Madrid, London and, of course, New York. There are a lot of opportunities for students who are abroad to become involved.
Email Paris Martineau at [email protected]