When Tyler Deck Shipley inherited the women's cross country team in 2021, he only had four runners — not enough to score in meets. In nearly three seasons, with strong recruiting and a new philosophy, he has elevated the team to the No. 5 national ranking — the highest in the program's history.
For a team on the outs before Shipley took the helm, a shot at the podium in the NCAA DIII National Championship seemed like a pipedream. But this year, a national title appears more attainable than ever. The Violets have won two consecutive meets for the first time in a decade as they head into the University Athletic Association Championship on Oct. 28.
At the time Shipley took over, the team was not only lacking the personnel, but also the morale needed to perform competitively. His initial goal for the program was not to walk away with a trophy, but rather to find people who were genuinely excited to improve.
"Why the hell are we doing this, if we are not enjoying it," Shipley said. "There were a lot of long faces and not much energy. The room wasn't giving us much back."
Two of the runners that remain from the 2021 team, junior Katherine Cheng and senior Violet Lahive who have been committed to his vision since day one. 
Growing up, Cheng considered volleyball to be her strongest sport. Then, in her sophomore year of high school she opted out of club volleyball and took up track. That spring, Cheng widened her social circle and fell in love with racing, so much so that she dropped volleyball her junior year to run cross country.
Lahive discovered her passion for running in middle school, but during her time at NYU, she has faced many challenges to pursuing that passion. In Lahive's first year of college in 2020, she had to run alone in a mask every day. In her sophomore year, Lahive suffered a stress fracture. The next year, she suffered another stress fracture — this one worse than the previous one. Lahive thanked Shipley for his support as she focuses on healing her relationship with running.
"To be injured for three years straight and be unapologetically supported by a coach I think is really, really rare," Lahive said. "For some reason, I have this undying belief in NYU cross country, and that has made it impossible for me to stop, I see my role on the team as bigger than myself."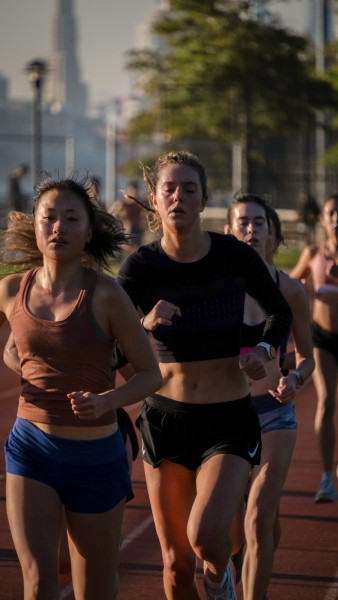 Cheng said she had leaned on Lahive and Shipley during a difficult first year at NYU, an experience she said brought her closer to her teammate and coach. 
"I really leaned on Violet, and really leaned on Tyler as well," Cheng said. "He's definitely a mentor, but also someone I can joke around with, versus being scared of."
Reflecting on how far they've come, Cheng said the team was "unrecognizable" from the group she joined two years ago. She still walks into practice wondering how the team got to where they are now. 
New perspective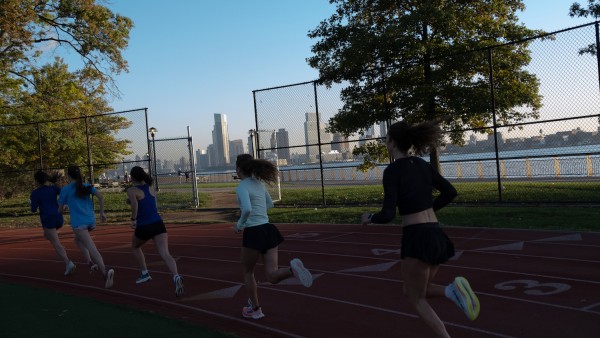 Shipley, and multiple runners said that two of the biggest changes he introduced to the team were morning practices and a dedication to summer training. 
This fall marks the second year the team wakes up before dawn to run their workouts before tackling their coursework. The shift lost the team a few members, but retained the most committed runners.
"Everyone said you can't expect NYU students to wake up at seven and come to practice every day," Shipley said. "This is a place where people come for the nightlife and a million other things other than this."
Before Shipley came along, many runners said their summer training was limited, holding back their performance. The effect of more comprehensive training could be seen at the beginning of Shipley's second season, as some described being able to complete workouts with ease that they were unable to finish in previous seasons.
Focused on rebuilding the program, Shipley was hesitant about setting overly-lofty goals. Toward the end of his first season, Shipley recalled biting his tongue when he overheard Cheng and Leah Haley, a runner who graduated in 2023, discussing making the national meet.
"How naive are these two people to think that we are awful, and they think we're going to make the national meet next year," Shipley said.
But only six months later, the team finished in 26th place at the NCAA DIII Cross Country Championships. 
Shipley attributed the team's quick turnaround to the dedication of new recruits and an attitude shift from returning runners. 
"Funny enough, six months later, we are at the national meet," Shipley said. "Largely because Leah, Katie and the recruits are there."
Lahive said that making the national meet was "the most momentous event in the new era of NYU women's cross country."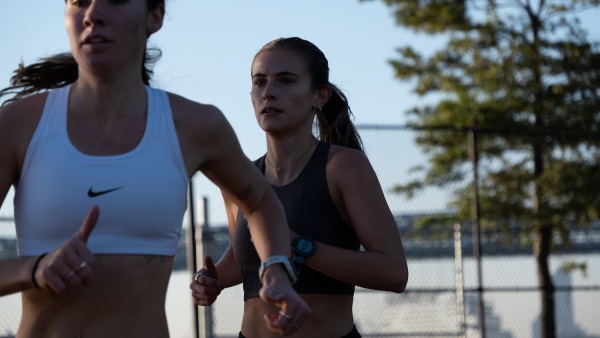 In the 2022 season, Shipley ushered in an inaugural recruiting class of eight first-years and two transfer runners  — and a shift in the teams' mindset about competition. 
Headlining the incoming runners, Ph.D. student Grace Richardson and sophomore Vivian Kane ran blazing fast times.
For Richardson, a transfer from University College Cork in Ireland, running is a family affair. Both her parents represented Ireland internationally, and two of her sisters have also ran collegiately in the states.
Although running seems to be a tradition in Richardson's family, she did not intend to run for NYU. While working in a hospital in London, she applied for an academic scholarship to get her Master of Science in occupational therapy. As an afterthought, she corresponded with Shipley to see if running at NYU was an option — to Richardson's delight he said yes.
"Running has always been a part of my life," Richardson said. "It doesn't matter whether I'm in a team environment, or with a running club in the city. I just, I just love running."
The successful 2022 cross country season concluded with Richardson finishing 37th in the national meet and earning All-American status, and Kane setting a then-program record in the 6K with a 21:16 — around 5 and a half minutes per mile — and running her way to Second Team All-UAA honors.
It takes a village to run fast
In order to perform at a high level, Shipley sought to reexamine how his runners maintained their overall health as athletes. To tackle this challenge, he expanded the resources available to the team. The team's staff now includes sports dietitian Amy Stephens, strength coach Holly Crane and assistant coaches Joanna Thompson and John Trautmann.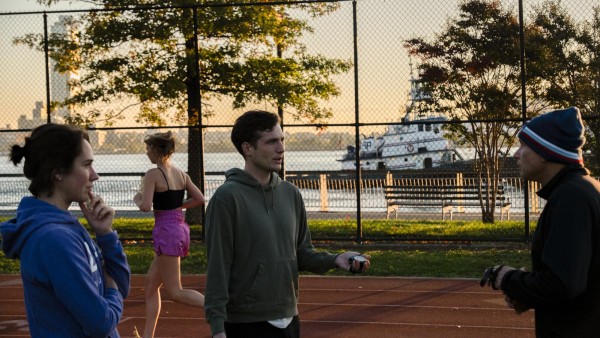 As a sports dietitian and eating disorder specialist, Stephens helps the team with fueling enough to support their performance. Stephens graduated with a Master of Science in dietetics from NYU, and has run several marathons and ultramarathons. Stephens said that her background equips her with both the medical know-how to educate the team, and the ability to relate to the strenuous training on a personal level.
Stephens said she is focused on "looking at the person as a whole and addressing your stress and sleep, because that affects your hormones, and if you are not making enough hormones, you are not recovering at optimal levels."
Crane, a self-proclaimed "stickler on form and development," earned her Master of Science in kinesiology from the University of Minnesota. At NYU, she is one of two full-time strength coaches and writes programming for several other varsity sports. For Crane, coaching runners offers a unique challenge, namely, preventing injuries often caused by overactive or overdeveloped muscles. While working with female athletes, she said one of her main goals is to make sure they feel comfortable in her weight room. 
"The need that exists is understanding that athletics are a space in which women are often implicitly or explicitly made to feel uncomfortable or unwelcome," Crane said. "I'm not dealing with how they may or may not feel at NYU, I'm dealing with how they have been made to feel since they were six."
Crane said that she was particularly proud of a group of runners affectionately dubbed, "pull-up gang," who would stay after lifts and see who can do the most pull-ups. 
"They just fucking show up, and have work ethic and respect for each other," Crane said.

The assistant coaches, Thompson and Trautmann, both have storied running careers. Thompson is a professional marathoner for ZAP Endurance who finished 11th in the infamously rainy 2018 Boston Marathon and holds several NCAA D1 All-American honors. Trautmann is the head coach of Empire Elite Track Club, Olympian in the 5K and holds the world record in the mile for the 45-49 age group.
The duo drives the vans for the team, offers feedback on workouts and provides support to both Shipley and the runners. However, their impact extends beyond their job description, and several athletes credit Thompson and Trautmann as role models.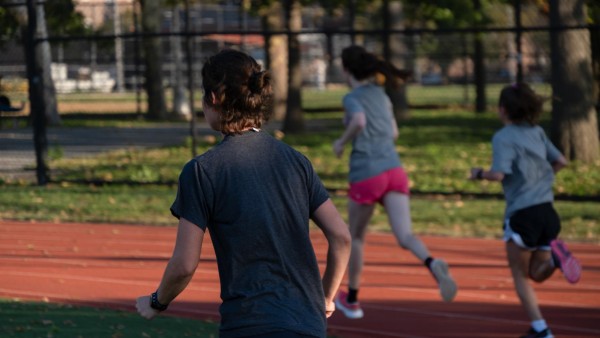 You're Gonna Go Far
The team continued their success in last spring's track season. As meets wrapped up, Kane secured her spot as 11th in the nation in the 1500m with a 4:36 — 4:56 minutes per mile — and set a new program record in the 5K with a time of 16:56. 
Shipley recalled a moment from the Williams Finals Qualifier that he said demonstrated the team's support for each other. When Richardson narrowly missed a national qualifying time in the 5K, Kane, instead of celebrating her own achievement of a program record in the same race, went straight from the finish line to console Richardson. 
"I was walking over to them, and then I stopped," Shipley said. "That moment speaks for itself."
Before cross country started this year, NYU ranked No. 18 in the nation. Now, they rank No. 5 in the country, and are poised to make a run at the podium at the NCAA Division III Championship on Nov. 18 in Carlisle, Pennsylvania.
This fall, Shipley introduced his second class of recruits, including seven first-years and two transfer runners. When the team assembled on campus Aug. 17, the new members joined the "unrecognizable" team.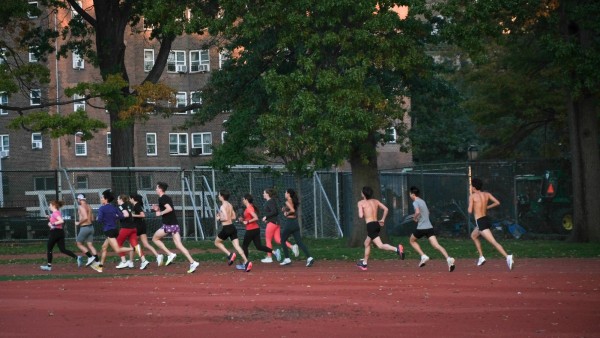 One of the team's new recruits, first-year Josephine Dziedzic, said that she had been following the team's performance and that the achievements of the previous recruiting class inspired her and made her excited to be a part of the group. 
"Everyone was so warm, welcoming, and excited to get to know me," Dziedzic said. "I could see all their improvements, and that their new class was killing it." 
Another excited first-year runner, Morgan Uhlhorn, described herself as someone who thrives on challenges. She said that when she started running during her first year of high school, she "absolutely hated it" but then fell in love with the sport during the pandemic. 
Even though she had several Division I scholarship offers on the table, Uhlhorn had her sights set on the big city, and after meeting the team she was won over by the it's warm welcome. 
"It really made me feel like they genuinely cared about each other," Uhlhorn said. "And I loved the vision that Tyler had on wanting to grow the program, so I knew that was something I wanted to be a part of."
Contact Ethan Rendon at [email protected].