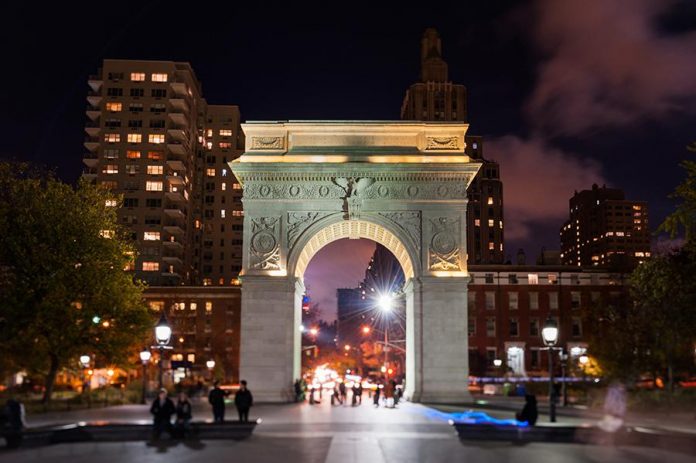 WSN reported on the Graduate Student Organizing Committee's work-in last Thursday in Bobst Library, where GSOC protested NYU's delay in paying some student workers. GSOC previously claimed that NYU hasn't paid some students in months and that the administration failed to fully implement the contract signed in March. It is unclear why NYU is unable to follow up with or resolve the numerous cases of pay disputes that GSOC has raised. Student employee pay details should be part of the university's operating costs, and it is unacceptable for NYU to drag its heels in this way. Many students rely on this money to meet their daily expenses, and it should not take the threat of strikes for NYU to honor its obligation.
NYU's response has been to shrug its shoulders by claiming that bureaucracy is hard. In an email sent by Executive Vice President of Finance and Information Technology Martin Dorph to some NYU student employees, pay issues were attributed to incomplete paperwork or incorrect documentation rather than the administration's negligence. Asking graduate students to reach out to address their grievances — as if they had not done so already — only served as a conniving means of shifting blame to the victims of the university's incompetence. It is ultimately the university's responsibility as the employer to uphold its promises to employees.
This is hardly the first time NYU has been less than forthcoming about financial matters, especially regarding graduate students. Just last spring, the University narrowly avoided a graduate student strike following tense negotiations. The 1831 Fund from the same semester implored the graduating class to donate to NYU's scholarship fund, ignoring the pressing burden of finding a job and student debt. In an especially tone deaf move, employees were also asked to donate to the Fund. The administration's approach to compensating its students is, simply put, a mess. No wonder Dorph said bureaucracy was holding back the paychecks — with so many harebrained schemes and reckless decisions flying around the office, a few critical paychecks are bound to be lost here or there.
NYU needs to realize that it has an obligation to its student workers who, more often than not, need the paychecks to survive. Paying students on time not only translates to happier and more productive workers, but it also prevents potential disasters such as graduate student strikes from ever coming to a boil. For an institution of NYU's caliber, there should be no excuse for this kind of behavior. Instead of looking at student workers as liabilities, the university must value them as necessary assets contributing to the institution's greater good.
A version of this article appeared in the Monday, October 19 print edition. Email the WSN Editorial Board at [email protected]