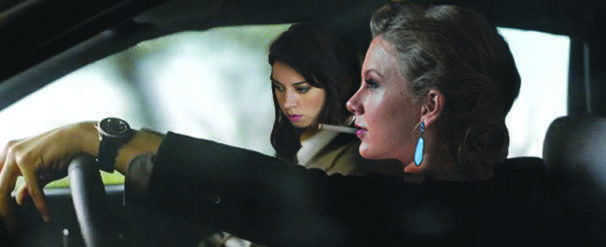 Coming off the success of the first season of HBO's "True Detective," show creator and writer Nic Pizzolatto is already hard at work on season two.
While many rumors have swirled as to who will star and direct, it looks like pop singer Taylor Swift and "Parks and Recreation" star Aubrey Plaza will be taking the lead roles as two grizzled, alcoholic female detectives, with "Girls" creator Lena Dunham slated to direct. Swift will also compose the score.
"After being in the movie 'Valentine's Day,' I felt like this was the next logical step in my acting career," Swift said. "Plus, all my other famous actress friends do it, so it'll be really cool to do what they do. I mean, I do a lot of acting in my music videos, and I can cry whenever, so this should be fun."
Swift has seen a lot of support from her peers.
"Yeah, I totally support Taylor in everything she does, because we're besties!" said every remotely notable actress under the age of 25 who was asked for comment.
Plaza, on the other hand, needed to be convinced before she decided that she wanted to take on the role.
"Amy Poehler told me not to do it or whatever, but I don't really like it when people tell me not to do stuff," Plaza said. "And then I watched the first season and saw how many dead bodies and tortured children there were and I knew I had to get in on it."
Dunham will be bringing her trademark wit and privileged realism to Pizzolatto's script.
"I just feel like these ladies are under a lot of pressure from men in society and their sexuality is being stifled in the name of patriarchy," Dunham said. "So I want to capitalize on their journey to find their own personal truths with their bodies as confused 20-somethings in an urban environment. Oh wait, this is set in the South?"
When asked about how he made his casting decisions, Pizzolatto did not explain. No doubt this is another example of his trademark metaphorical mysticisms that made Matthew McConaughey's Rust such a compelling character to watch last season.
"None of this is even remotely true," Pizzolatto said. "No seriously, stop telling people this."
Message boards across the web are already blowing up, analyzing every last word of these sentences.
A version of this article appeared in the Tuesday, April 1 print edition. Piglet hates horrible heffalumps, but loves Pooh Bear. Email him at [email protected]