ARTS ISSUE: Musicians adorn themselves with art history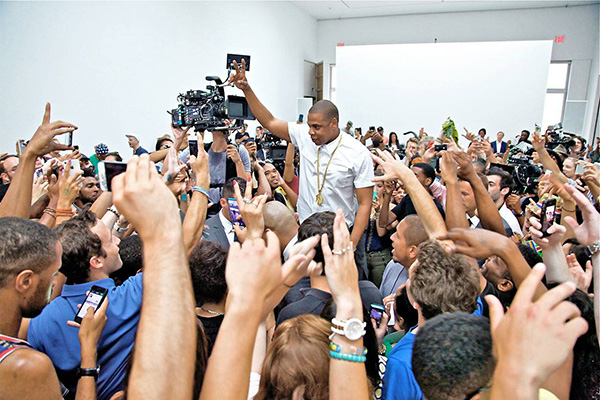 Last year, Kanye West showed up to a concert wearing a hoodie with Caravaggio's Baroque painting "Entombment of Christ" on it, and nobody thought twice about it. Looking back on that sweatshirt, it seems more like a prophetic footnote in music history than just another fashionable outfit selection choice.
This July became one of the biggest months for art history. First, there was Jay-Z's now-famous "Picasso Baby" performance at Pace Gallery. For the six-hour long performance, Jay-Z danced with the art world's hottest insiders — from performance artist Marina Abramovic, to beloved art critic Jerry Saltz, to "Girls" star Jemima Kirke — and even threw in a lyric about the "Mona Lisa."
No less than three days later, Lady Gaga announced her own venture into the art world with "ARTPOP," an album intended to "reverse Warholian odyssey." The album includes collaborations with art star and provocateur Jeff Koons and, of course, Abramović.
The art and music worlds have always been in dialogue with each other, but art has never been used like this before. Now, pop stars are using art to be extravagant. In other words, art is the new bling for pop stars. It's a means of promoting self-expression, but it's also a way of showing wealth and status.
Using art as bling is not necessarily intended to be negative. Having dancers parade as Koons' "Gazing Balls" during Lady Gaga's VMAs performance is not meant to insult society. Instead, pop stars are interested in art in the same way film directors are interested in having musicians act in their movies — they like art for the artists' talent, and they like the spectacle of big art. So until Miley Cyrus starts twerking on an Andy Warhol silkscreen and calls it performance art, art historians and music critics have nothing to worry about.
A version of this article appeared in the Thursday, Dec. 5 print edition. Alex Greenberger is film editor. Email him at [email protected]