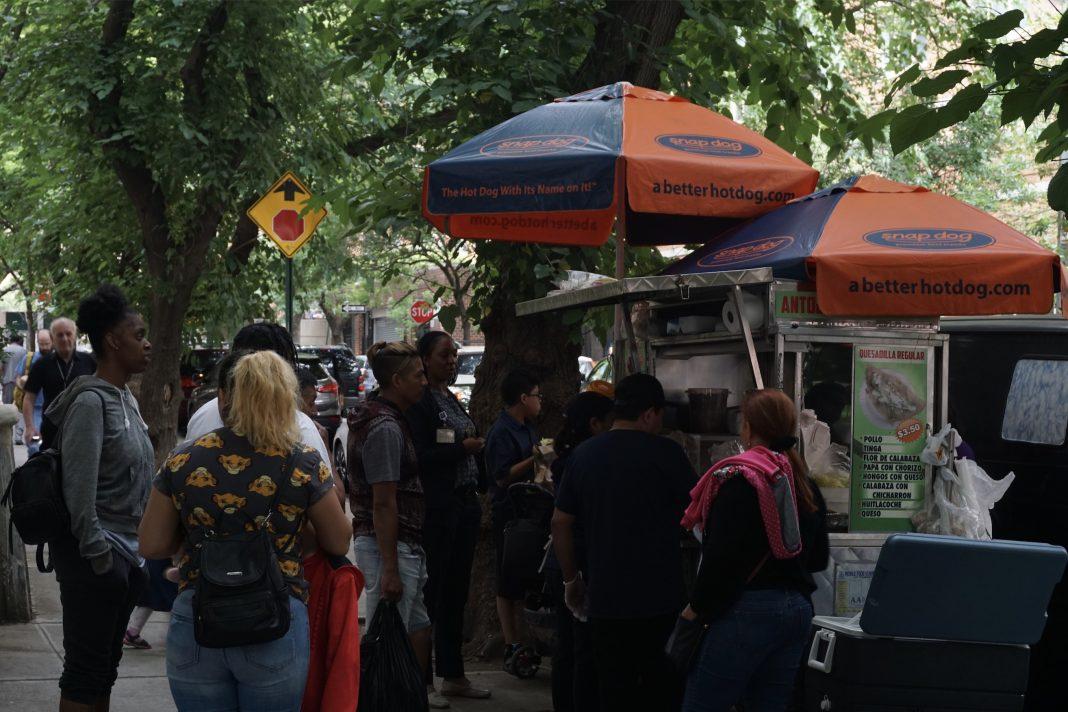 Gramercy Green residents are fairly familiar with the Kips Bay neighborhood, and most would say it's pretty boring. After all, what's exciting about a residential area with limited options for cheap eats?
The micro-neighborhood can, at first glance, seem like it's made up of endless blocks of corporate chains and bro bars. And as someone born and raised there, I can tell you these stereotypes are grounded in reality.   
After decades of exploring the food scene in Kips Bay, I've come to appreciate the hidden gems. From Mexican street vendors to the classic Indian restaurants of Lexington Avenue, Kips Bay holds some of Manhattan's most delicious food joints.
There's no better way to start the day than with a quesadilla. The small food cart on the corner of 28th Street and First Avenue, Antojitos Mexicanos, makes the best in the neighborhood. The vendors combine fresh masa with Oaxaca cheese and zucchini flowers on the small griddle. While this melty pocket of cornmeal crisps and the cheese oozes out the side, they transfer it to a paper plate and smother it in Cotija cheese, shredded lettuce and salsa verde. It's best enjoyed leaning on the fence across from the cart with a bottle of Jarritos. I always choose the hyper-sweet tamarind flavor to complement the dish.
If you're not starving, you can take your quesadilla east toward the river to enjoy a view as you eat — you can see the U.N. building to the north and the Long Island City skyline across the water.
Walk back toward the city and you'll pass rows of sleepy townhouses painted blue, beige and white. On Lexington Avenue, Kalustyan's, a shop that carries spices and foods from around the world, owns three storefronts. Pick out jams from the Middle East, Indian flatbreads and more types of halvah than you can carry home. My mom always bought her spices here. So whenever I visit the shop, the scents of their turmeric and sumac carry me home.
This section of the neighborhood is known as Curry Hill — a play on the name of the nearby neighborhood of Murray Hill — for the Indian restaurants and sari shops that line the avenue. The best meal on the block is at Vatan, a restaurant specializing in food from the Gujarat region of India.
For $34, you get four courses of all-you-can-eat puris, chutneys, curries and even homemade ice cream. The walls of the restaurant are decorated with images of village life and a giant replica of a banyan tree rests in the center of the room.
All these spots are a quick trip from campus on the 6 train or the free NYU shuttle bus to the NYU Langone Medical Center. Spend more time in the neighborhood and you'll find even more gems hidden between the chains.
Email Joshua Aaron at [email protected]