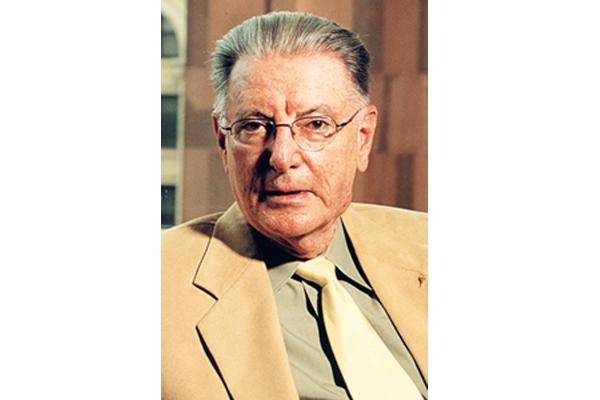 L. Jay Oliva, who served as NYU's president from 1991 to 2002, has passed away, according to a university-wide email from Martin Lipton, the chair of the Board of Trustees. He was 80 years old.
Before becoming president, Oliva worked as a faculty member, dean vice president and chancellor of NYU for 42 years.
"The NYU we know today — the NYU that attracts the finest students from all over the world, that can go head-to-head to recruit scholars at the top of their fields, that sends more students to study abroad than any other, that is a member of the University Athletic Association — would not have been possible without Jay Oliva," Lipton's email said. "He was a key engineer of the transformation of NYU."
Oliva oversaw a $1 billion fund-raising campaign, the first in higher education, when he was president. He helped create the UAA and brought NYU Florence into the university's global network. Following his presidency, Oliva served as the executive producer of the Skirball Center for the Performing Arts.
"The greatest way to honor him is to carry on his work — to strive each and every day to sustain the academic momentum he did so much to help initiate," Lipton said.
If you want to send in memories of Oliva, email [email protected] 
Michael Domanico is managing editor. Email him at [email protected]