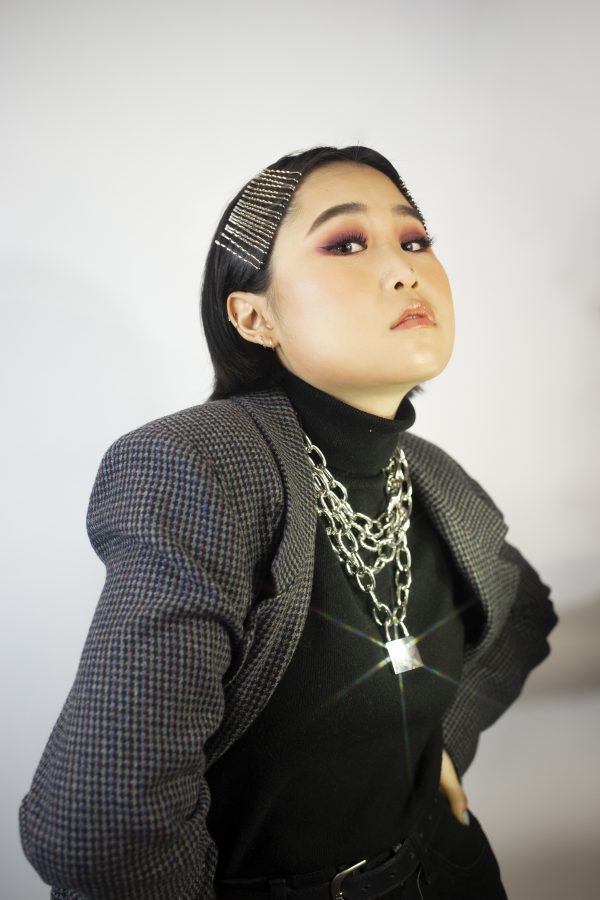 K-Pop Prodigy Defines Her Own Sound
By Nicole Rosenthal, Music Editor
"There are days that I think / I should just burn it and leave / it won't get you anywhere."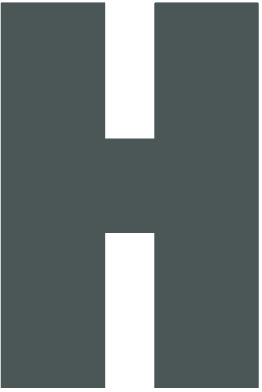 er lyrics are bluntly dark and honest, spitting witty one-liners of personal confessions. Her instrumentation is equally complex, with layers of sparkly synths drizzled over brooding bass lines and hard-hitting drum machines. It is an eerie dichotomy of dark and light that has defined her career thus far.
Michelle Lee Bae, known onstage as Min.a, is a sugary-sweet, electronic virtuoso whose combination of dark techno and soulful pop music doesn't fit into a neat label, much like the artist herself.
"In my music, I try to incorporate both Korean and English lyrics," Bae said. "That's what makes up my persona as an artist."
The Korean American producer's real name is Michelle Lee Bae. Her Korean name, which she uses interchangeably with Michelle, is Minah.
"I can't really have one without the other," the Clive Davis sophomore said. "Understanding the importance of both of my cultures through the perspective of Min.a is how I'm trying to stay true to the duality of my identity as a Korean American."
It is this struggle of finding her place between her heritage and her birthplace that has characterized her artistic breadth. It was a struggle Bae was forced to acknowledge when she was thrust into the spotlight at just 14 years old. She became a finalist in the South Korean singing competition "KPOP STAR3."
Bae cites the cultural divide between her and her fellow contestants on the singing show — all of whom had only lived in Korea — as the inspiration for her lyrics.
"Growing up, I struggled a lot with accepting my culture," said Bae, who moved to Korea with her family at age 10 for her father's new job. "As a Korean American, sometimes you don't feel like you're American, but then you also don't feel like you're Korean."
Bae was raised by her mother, who majored in flute performance and pinored in piccolo performance, and her grandfather, who played the violin. Although she was reluctant at first due to stage fright, as well as anxious over being an American-born artist on a foreign singing show, Bae won the hearts of the judges and placed eighth in the competition. Yet the struggle of honoring her heritage without compromising her American identity was a weight that lasted long after the season ended.
While performing on "KPOP STAR3," Bae was given virtually no freedom, artistically or otherwise — she ate on a strict diet of apportioned meals and was given specific songs to sing. Bae was thrust into the spotlight in a short white dress with black bows accented throughout, black stockings and matching black gloves. Her long brown hair was curled neatly in place.
To the audience, the young singer appeared to be adorably dolled-up. For Bae, however, who prefers gender-nonconforming attire, the outfits were an uncomfortable weight to bear.
Sporting a short, black bob haircut and baggy black clothes during our interview, Bae clearly defies strict gender expectations, something that is likely to raise eyebrows in Korea. Korean culture has been marked by a level of misogyny. According to the World Economic Forum's 2016 Global Gender Gap Report, South Korea ranks 116th out of 144 countries in terms of gender equality. (The U.S. ranks at 45.) Korean women are expected to be dolled up and presentable for the male gaze, such as in Korean singer Psy's music video for "Gentleman." The multi-instrumentalist Bae competed in the competition round after round, wearing frilly pink skirts and doused in makeup. The very same conditions impelled down on her.
"I was struggling with body dysmorphia and body image in general," Bae said. "Being told, 'Do you like just eat constantly all day?' Having producers be like, 'You need to like suck in your tummy' or having a stylist be like, 'I don't know if you're going to fit in this.'"
K-pop icons have revealed dangerously unhealthy dieting habits, from IU's 300-calorie daily diets to Nine Muses' fitting all they can eat in a day into three small cups. What's more, BTS' Park Ji-min subjected himself to extreme dieting after his supposed attempt to "become handsome" for a music video shoot. There are countless video compilations of K-pop stars collapsing onstage due to malnutrition and exhaustion.
Each week, thousands of viewers watched as Bae sung her heart out with a bashful smile and rosy cheeks. From afar, one could envision that Bae's dream of being a renowned musician had been realized. However, Bae was quick to confess that being on the singing competition did not foster a healthy environment for a young teen.
"I was diagnosed with a couple of mental illnesses [and] being on that show was definitely a very big source of that," said Bae, tensely adjusting her loose-fitting jumpsuit. "There are a lot of traumatic things that happened."
Yet, in what was perhaps the most shocking, the 14-year-old was bombarded by producers with emotionally abusive comments and recommendations for illegal plastic surgery.
"It felt like it was time to go," Bae said of her elimination toward the end of the competition. "Those kinds of singing competitions are so strategically planned from the very beginning. I knew that I wasn't supposed to move on any further than I did."
Yet the singer-songwriter did not see her removal from the show as the end of her career. Instead, Bae's mother encouraged her to expand her musical palette and sign up for electronic music production classes during her sophomore year of high school, fresh off of "KPOP STAR3." She has been producing ever since.
As she moved back to the U.S. to attend NYU, Bae sought to be an artist on her own terms with Min.a.
"My musical career started off with me as 'Minah' on ['KPOP STAR3'], and I wanted to honor this culture that makes up half of me. I'm Korean and I'm American, and that doesn't make me any less of either. Branding myself as a Korean American self-produced artist, the self-produced part being what gives me this control of my narrative [and] lets me embrace both parts of my ethnic identity."
Before she graduates from NYU, Bae hopes to get signed to a small label, specifically the U.S. entertainment label 88Rising, which has propelled Asian artists such as Joji and Dumbfoundead to popularity. Bae sees herself rising as an artist in the U.S. first before transitioning to stardom in Korea.
"English is my first language, and also I think I resonate more with, at least currently, the music scene in the U.S.," Bae said. "In Korea, there aren't that many artists that are like more experimental in that sense or electronic. It's more K-pop, which I love — but it's not totally me."
Currently, Bae is working on music videos for her recently released debut EP "Glitch," a five-track compilation of glitch-tinged R&B pop reminiscent of Billie Eilish and Mitski.
Without any upcoming performances scheduled, the artist hopes to record more music for a full-length studio album. Bae hopes to address mental illnesses within her music with lyrics that are culturally and personally significant to her experience. While she expresses her anxieties about constant competition within her major that causes her to question if she is already too old for a career in music, Min.a provides Bae with the authenticity and creative control that she was robbed of as a young artist.
"With the control that I have as a self-produced artist, I get to choose who I present myself to be and the sound that I'm associated with," Bae said. "Having significantly more freedom [after 'KPOP STAR3'] has also helped me understand what I don't want to do. I've been trying to make as diverse music as possible and with that practice, I'm slowly approaching a sound that I can fully stand behind."
"I'm just 19, I have time to think it through."
Email Nicole Rosenthal at [email protected]. A version of this article appears in the Thursday, April 4, 2019, print edition on Page 12. Read more from Washington Square News' "Arts Issue Spring 2019."