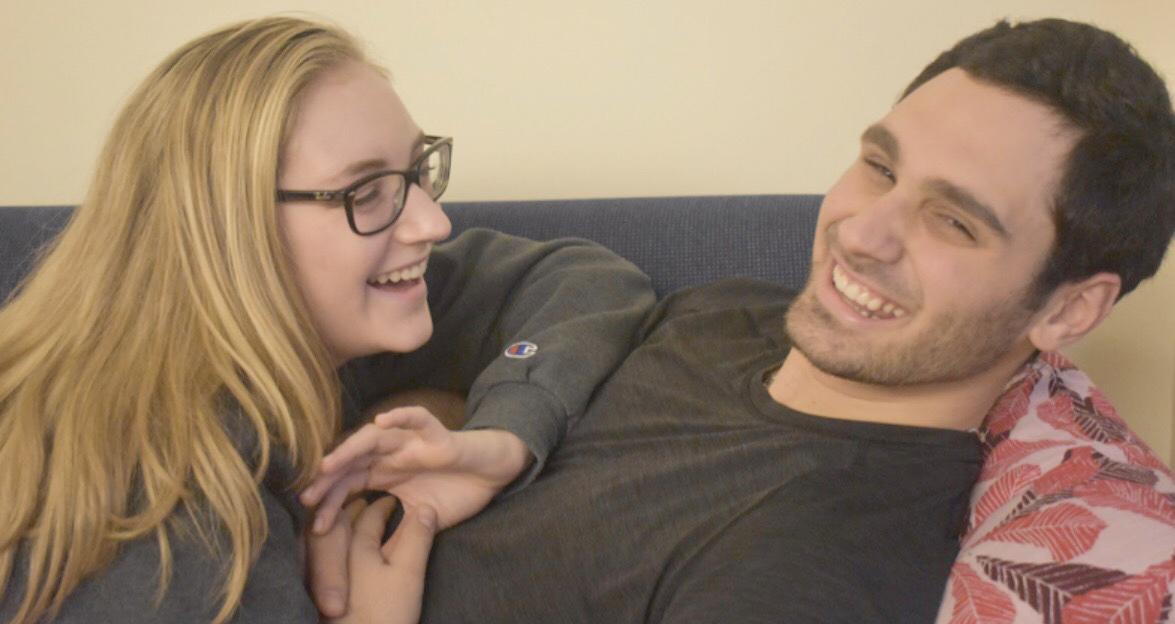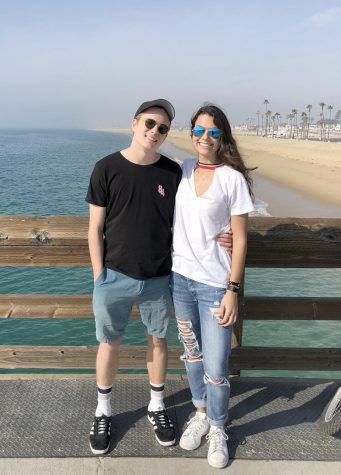 Izzy Turner and Owen Smith are both LS sophomores who play on the men's and women's soccer teams at NYU and have been dating for 10 months. They are both currently studying abroad in Florence and have been having the experience of a lifetime traveling the world together.
When did you realize you were falling for this girl?
Owen: Izzy surprised me with tickets to the Bronx Zoo in February of last year and that's when I realized how much I liked her. I had mentioned to her months before that I wanted to go to the zoo, and she remembered this small detail.
What is one of your favorite memories with Owen?
Izzy: One of my favorite memories with Owen was when we went to the Juventus vs. Fiorentina game in Florence. We both love soccer so being around fans who are so passionate about the sport made it so exciting to watch.
What are your favorite things about each other?
Owen: I have never been more comfortable around anyone except Izzy. She is very welcoming toward everyone.
Izzy: My favorite characteristic about Owen is that he constantly makes me laugh; I am never bored when I'm with him.
Describe your significant other in three words:
Izzy: Owen is very sarcastic, confident and funny.
Owen: Izzy is generous, caring and outgoing.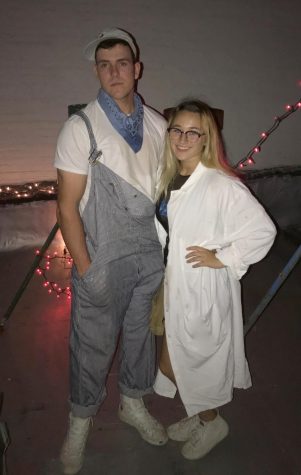 Junior baseball captain Colman Hendershot and freshman soccer player Lila Keltz are the youngest couple of the group. Even though they have only started to date recently, their bond took form since the first day of school back in September.
Were you nervous to make your relationship official?
Colman: I'm not gonna lie. I was a little nervous to make it official. But at that point, I was ready to move our relationship to the next level, so I decided to ask her out. Of course I always had that nervous feeling, like 'damn, I hope she doesn't reject me and feels the same way.'
What are your favorite things about each other?
Lila: Colman is wicked mature, like it's insane. If he knows that he has homework he needs to complete the next day, he will stay in and get a good night's sleep. I think he is a really good influence on me.
Colman: One quality that I like about Lila is that she is very authentic, not just to other people, but also to herself. I think this is one of the reasons that I gravitated to her, and I love that about her.
What does your typical date night look like?
Lila: Our typical date night is Netflix and chill. You know, we like to keep it lowkey. Maybe we'll go out to grab food, or I'll drag him to the movies.
What is your favorite memory with each other?
Colman: My favorite memory is having an absolute shouting match outside of the bars on Third Avenue just because we could. Now that I think about it I have no idea what the hell we were going on about, but I do know that we realized we were being idiots. Great times.
Lila: My favorite memory is listening to music in the park when we first started talking. We were in Washington Square Park, and it was really nice outside. I could tell he was a bit awkward and nervous, which was really cute and afterwards I made us go to multiple restaurants because I needed to be able to sit facing a TV for the Pats (Patriots) game.
Describe your significant other in three words:
Lila: Colman is strong — physically and mentally, mature and sweet.
Colman: Lila is transparent, spontaneous and occasionally sweet.  But if we're gonna throw in a fourth word I would say punk. One million percent punk.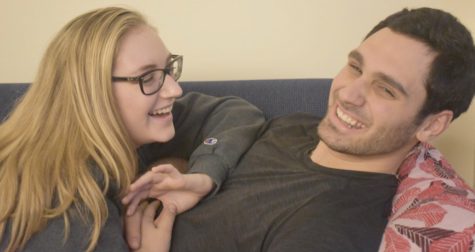 CAS sophomore Zach Cohen and Steinhardt sophomore Kat Piorkowski, both pitchers for the NYU baseball and softball team, recently celebrated their one year anniversary — a year that has been filled with laughter, Vine references and comfort food.
How did you celebrate your one year anniversary?
Kat: We had class all day and lift at night, so we went to dinner at almost 9 p.m. and then went to Max Brenner for dessert, which is like this amazing chocolate restaurant.
Zach: We had fondue.
What is your favorite memory with Zach?
Kat: My favorite memory was surprising Zach for his birthday in August. So Zach is from Northern California and I'm from Long Island, but I had been taking summer classes here at NYU. I told him I was going to visit family in Florida and turned off my Snapchat location. His whole family was in on it and didn't crack even when Zach kept asking if I was coming.
Zach: Yeah, even my 15-year-old brother told me 'dude, why would she come all the way out here to see you?'
What are your favorite things about each other?
Kat: It is honestly really nice being able to talk to Zach if something didn't go right at practice because we both understand — not just each other's sport — but each other's position.
Zach: Not just that but Kat is a huge baseball fan and we actually had a full conversation about the MLB draft a few days ago, which I think is insanely cool.
How did you guys meet?
Kat: The first night we met we ended up going out to an event where there was typical hip-hop dance music. I feel like Fetty Wap was playing. Zach then asked me to salsa dance because why, you know, why not?
Zach: OK, well I felt that anything I did was going to embarrass myself, and I am a terrible dancer, but once on a vacation, I went to Cuba and learned how to salsa.
Kat: So there we were, having just met, doing the salsa to Fetty Wap.
Describe your significant other in three words:
Zach: Kat is funny, cute and caring.
Kat: Zach is compassionate, smart and down-to-earth.
A version of this article appeared in the Monday, Feb 12. print edition. Email Nalani Ogawa at [email protected]