College Republicans talk 'woke capitalism' with National Review editor
An editor of National Review, a conservative magazine, spoke about economic and social issues at an event hosted by NYU's College Republicans.
The NYU College Republicans denounced "woke capitalism," or investing with the goal of making environmental and social improvements, at a speaking event on Wednesday. The guest speaker at the gathering — Andrew Stuttaford, who is an editor at the conservative magazine National Review — made a case against the popular investing principle of Environmental, Social, and Corporate Governance, which many conservatives associate have termed "woke capitalism."
Stuttaford claimed that the principle, often called ESG, is promoted to an unreasonable degree in investment banking, increases investment risks for shareholders and undermines U.S. democracy. His appearance marked the fourth meeting of the semester for the NYU's Republicans, and the first featuring a guest speaker.
ESG is an investment strategy that prioritizes environmental and social issues to work toward goals like reducing carbon emissions and promoting diversity in the workforce. The concept has led to consternation amongst conservative politicians, who argue against "woke capitalism."
"Wokeism" has taken on a broad set of definitions in the Republican lexicon, in practice becoming a catch-all term for any policy or position conservatives oppose.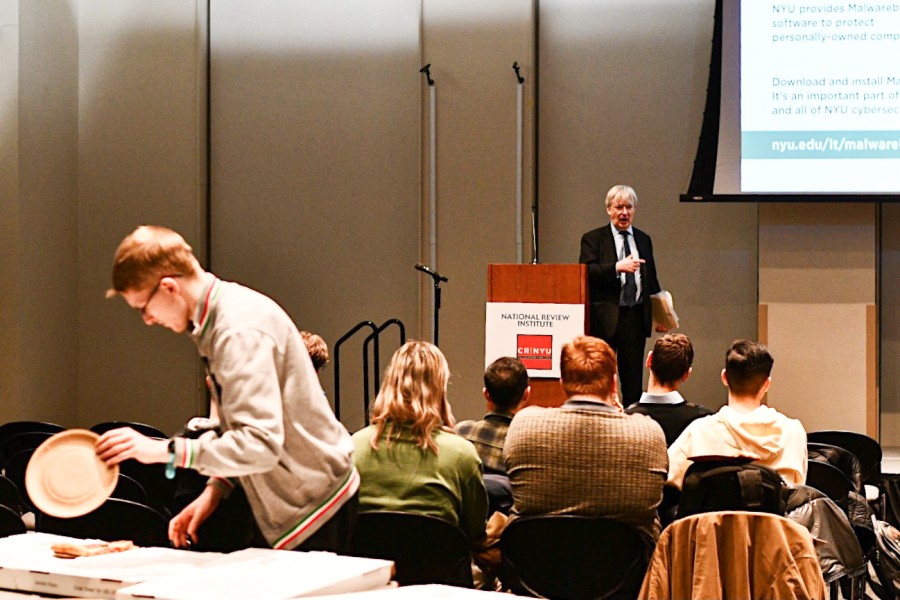 College Republicans president Nate Sirotovitch said that he asked Stuttaford to speak at the event because he wants the club to have a greater focus on economic policy.
"We discuss a lot of social issues, but our discussions in terms of economic issues were lacking," Sirotovitch said. "We decided to bring in a speaker who's more focused on capitalism and economics as opposed to social issues."
Stuttaford criticized the CEO of BlackRock — an investment company with trillions of dollars in assets and one of the biggest proponents of ESG — for mismanaging its money and stifling criticism in the workplace. The CEO, Laurence Douglas Fink, is the current Vice Chair of NYU's Board of Trustees. Fink has objected to critics of BlackRock's ESG practices in the past for making their comments unnecessarily personal.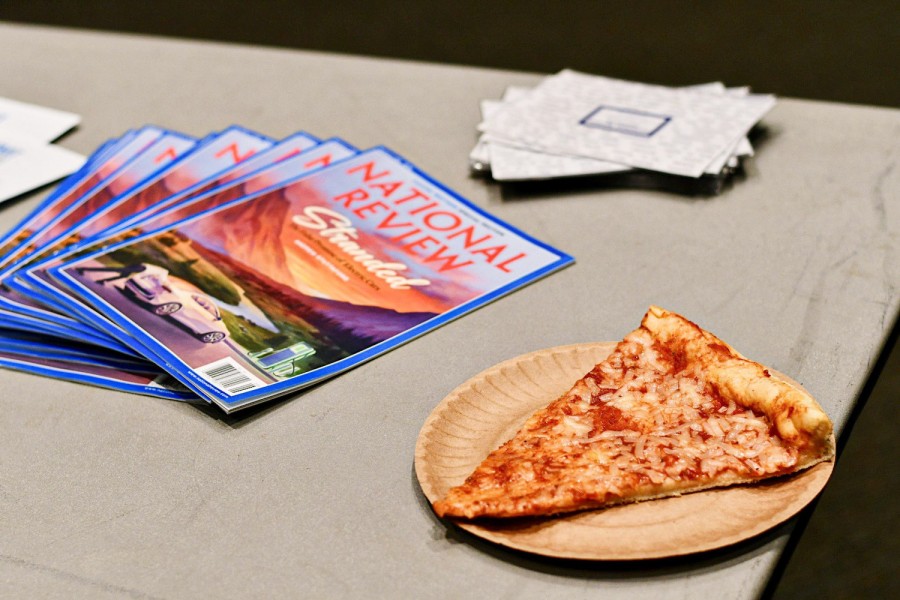 Despite his criticism of Fink, Stuttaford said he does not agree with the reasoning of most Republicans who are opposed to ESG practices, but said he thinks that those who criticize ESG want the principle itself to be profitable.
Although Stuttaford is skeptical of ESG's profitability, other economists have argued that ESG is financially beneficial. A 2021 study from the NYU Stern Center for Sustainable Business found that from 2015 to 2020, 58% of ESG investments saw positive financial growth, 21% had mixed financial growth and 8% led to financial losses.
NYU junior Ian Borrero said he was glad to see a balanced discussion at the event as he aligns more with the left than many conservatives.
"It's important for people to hear a reasonable conservative argument," Borrero said. "Right now what most people see is Donald Trump, who is pretty egregious and awful, so I think it's fair to hear more reasonable conservatives."
Contact Caleb Pisoni and Connor Patton at [email protected].