NYU to host first healthcare makerthon over weekend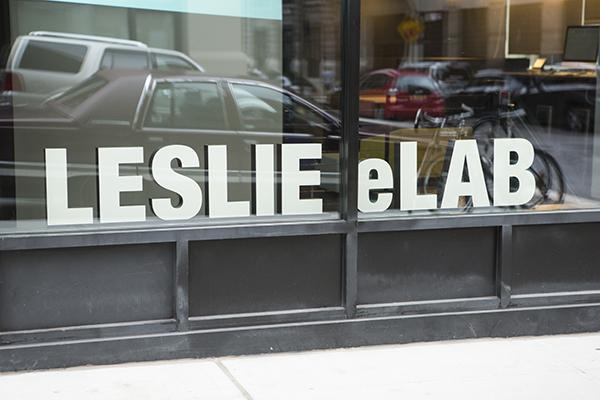 NYU will host its first Healthcare Innovation Makerthon Conference this weekend, the result of the collaboration between the NYU School of Medicine and the NYU Entrepreneurial Institute. The initiative will give participants a chance to win up to $10,000 in prizes.
The conference is designed to identifying and developing solutions to the key challenges facing our healthcare system today, bringing together diverse talent and expertise from around the university.
Frank Rimalovski, executive director at the Entrepreneurial Institute, said the initiative invites all members of the NYU community to participate, including students, engineers, designers and healthcare professionals.
"As of this moment, we already have students, faculty, researchers and staff from the 16 NYU schools," Rimalovski said.
Through an online application, students are encouraged to contribute their skills and build solutions that can benefit our community in the realm of healthcare innovation.
Lindsay Gray, one of the conference organizers at the Entrepreneurial Institute, explained that the initiative stemmed from the realization that many students across NYU were passionate about healthcare issues and interested in researching appropriate solutions. This interest was rightfully matched with information about pressing issues provided by experts at the NYU School of Medicine.
"No matter what your skill set is, or what your interest is regarding healthcare, you can be part of this event," Gray said. "You can be the maker, the designer, the business person or the clinician that provides the context. What we really want to foster through this is a multidisciplinary team and bring people together that have complementary skills."
The conference will bring together members from different NYU schools that might not get the chance to work together otherwise, creating an opportunity for students to foster business relations with people who have associated interests and may develop into great business partners.
The conference hopes to both formulate solutions for some of the biggest problems facing the healthcare industry and educate students. Experts have been drawn in from outside NYU were invited to act as guest speakers and provide some insight, ensuring that participants have enough information to produce something meaningful.
The Leslie eLab expected around 100 submissions in response to the event's announcement, and was surprised to receive more than 300 responses.
"We imagine doing this every year as long as people are interested," Gray said.
CAS sophomore Frederike Cardello said he is looking forward to seeing some of the approaches to the oft-tackled but rarely answered problems in the healthcare community put forward at the weekend-long event.
"This conference comes off as a good place where students can get in touch with the real life implications of their health care and what services they are paying for and deserve to receive," Cardello said. "It will be interesting to see how ethical dilemmas like exorbitant prices of prescription drugs are tackled from the business angle, the social sciences, etcetera."
Email Ludovica Grieco at [email protected]