NYU Reacts: Nelson Mandela's legacy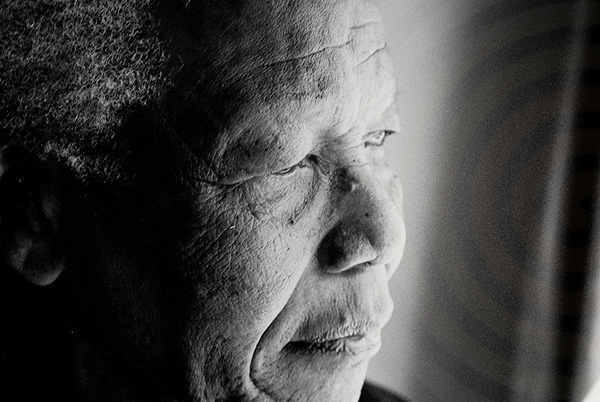 The death of former South African president Nelson Mandela on Dec. 5 sparked a global discussion from TV network segments and newspapers to personal reactions on social media.
Here, members of the NYU community mourned the leader's death as well.
NYU President John Sexton sent an email to the NYU community and attached his letter of condolence to current South African president Jacob Zuma.
"His courageous struggle to bring rights, democracy, and human dignity to his fellow black South Africans made him one of the titans of our times," Sexton wrote in the email. "He belonged to the world, to the people of Africa, and, as a recipient of NYU's Presidential Medal in 2002, to the NYU community, too."
The Center for Multicultural Education and Programs also sent an email to students the following day mourning the loss of Mandela.
Steinhardt freshman Caitlin Venter, who is from South Africa, said she was pleased to see people around the world recognizing him, the challenges he faced and his achievements.
"A few nights ago I saw the Empire State Building lit up with the colours of the South African flag in remembrance," Venter said. "That was amazing."
Tisch sophomore Bill Chen, who lived in South Africa his whole life, said the shock hit him later.
"I sent my dad an email, because my dad is actually friends with his grandson, so I asked my dad to send my regards for their loss and condolences," Chen said.
Marcella Runell Hall, a faculty affiliate of CMEP, visited the prison cell at Robben Island, South Africa where Mandela spent 27 years.
"Few things in my life were as inspiring and eye-opening for me as going to Robben Island," Hall said. "I can only hope to honor Mandela's legacy in some small way by working in the realm of social justice and multi-faith leadership."
Chen said that while it is good that people have reacted internationally to Mandela's death, truly understanding his influence is unique to the people in South Africa.
"I wouldn't have been able to go to school there or live there [without Mandela]," Chen said. "I definitely would not be here if not for Nelson Mandela."
Additional reporting by Klein Aleardi, Kavish Harjai and Ann Schmidt. Nicole Brown is a news editor. Email them at [email protected].