On Nov. 8, NYU men's basketball won the first ever competitive basketball game held at the Paulson Center, defeating Manhattanville College 77-60. Men's head coach Dave Klatsky said the venue was magnificent and that he was happy that the Violets were able to win at a home game against a team that had over 20 wins in the previous season.
The location used to be home to the Coles Sports Center, where both teams played since joining NCAA Division III in 1983, though for the past seven years the Violets have played their games at the Brooklyn Athletic Facility at 6 MetroTech Center. The season openers mark a momentous return to the corner of Mercer and Bleecker at the Paulson Center's new athletic facilities.
"It's great to have a building on campus where guys and girls can come and cheer us on and hopefully that'll continue to grow and we'll make use of a home court advantage," Klatsky said. "It's just great to have the ability to have that after last year where there was a maximum of 175, now we can pack the house."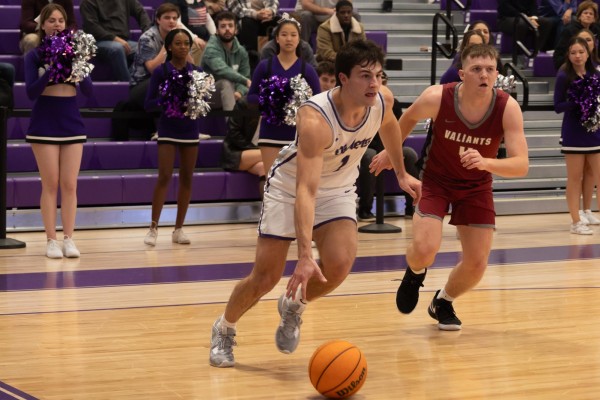 Graduate student and captain Spencer Freedman scored a game high of 18 points, including the first three points after just a minute of play and another three-pointer to give the Violets a lead going into the second half. Freedman said the Paulson Center basketball court was beautiful and that he loved the atmosphere. 
"The difference is like night and day," Freedman said. "Last year we played in Brooklyn, and we would practice at Palladium on 14th Street so even though we had home games, they didn't really feel like home games because we wouldn't practice there. Now we get to practice at Paulson every day and it's amazing to have this facility — we're all really grateful."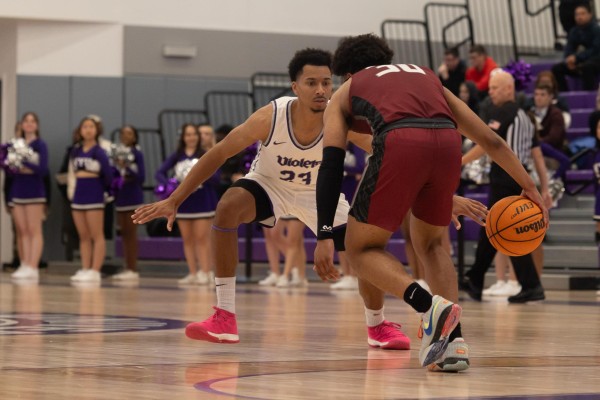 Following the men's team, NYU women's basketball played and won its first game 88-55 against the Massachusetts Institute of Technology on Nov. 10. 
Before the game, head coach Meg Barber gave a speech in appreciation of the families and staff who traveled with the team in the seven years when they didn't have a home in Manhattan. Barber describes the team as multifaceted and is looking forward to the rest of the season, with NYU women's basketball placing No. 2 in the women's NCAA Division III preseason ranking.
"This was a welcome home game and it really did feel like a homecoming with our parents, especially all they've been through with all the travel, and the students coming to show their support for their classmates," Barber said. "It was a phenomenal atmosphere and it's a lot of fun to have our own home facility to plan so we're looking forward to more."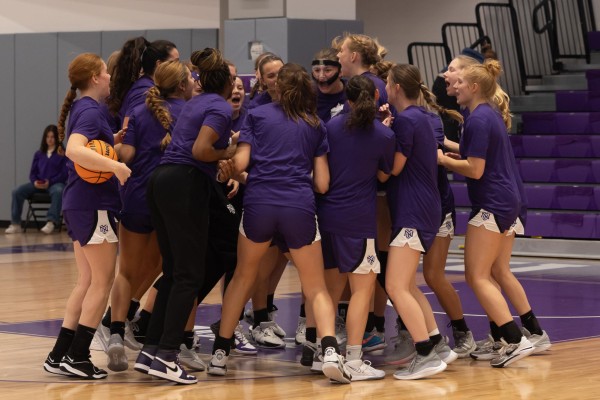 NYU's women's basketball season opener was also the first game in the Scholars Classic, a weekend-long event which featured the men's and women's teams of NYU, Washington University in St. Louis and Johns Hopkins University, along with MIT's women's team and Swarthmore College's men's team. 
On Nov. 11, both the NYU men's and women's teams won their second games of the season back-to-back against Johns Hopkins, with the women's team winning 72-52 and the men's team edging past Johns Hopkins 71-67  just two hours later. NYU men's basketball closed the Scholars Classic with a 70-71 loss to Swarthmore.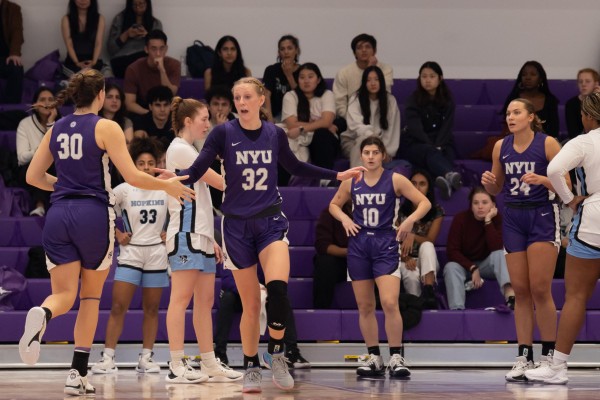 The Nov. 11 games were the first time the two teams played on the same day in Manhattan since Feb. 21, 2016. Senior and captain Natalie Bruns, who was also last season's UAA Player of the Year, said she enjoyed the doubleheader and that the Paulson Center games were unlike anything else she had in her college experience so far. 
"I think playing on the same day is awesome," Bruns said. "We have a great relationship with our men's team, we cheer each other on and I'm really excited to see them grow and thrive this season. Having two programs that are so highly thought of and that attract fans is going to be a really amazing experience and going through that with them is going to be really fun."