I love Thanksgiving dinners, not just for the excuse to drink apple cider, eat pumpkin pie and devour as many servings of stuffing as I want, but also to prove that I'm obviously the best-dressed member of my family. Alas, by the time Thanksgiving break rolls around, I'm too tired with midterms and assignments and don't usually have the energy to put together a creative ensemble. If you're feeling uninspired and need an easy holiday look, here are some outfit ideas to celebrate in style. 
Blair Waldorf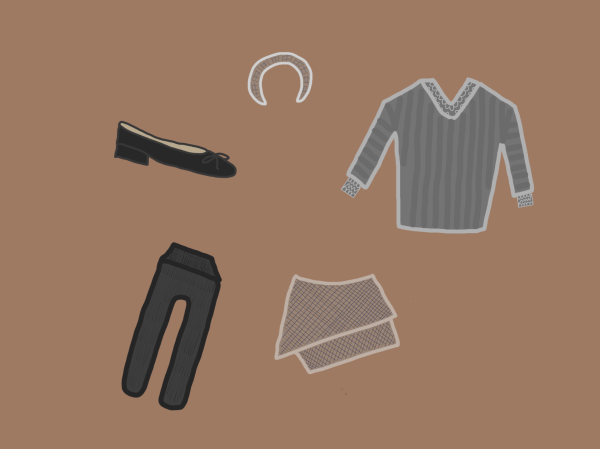 "Gossip Girl's" Blair Waldorf is the embodiment of Upper East Side sophistication, so if you're looking to bring a piece of New York to your Thanksgiving celebration, now's your chance. For this look, you need a frilly blouse or a comfy sweater, a pleated skirt, a pair of sheer tights and some flats. 
Any looser blouse or button-up you have will work, and the skirt can be any length, but I recommend it be plaid to truly channel Blair's style. If you decide to go for a miniskirt, the tights will be integral to help you brace the November chill. With all of these closet staples, flats will be the perfect trendy yet elegant addition. Plus, they'll be comfortable if you're on your feet cooking all day. To finish off this classy autumnal look, add a headband if you've got one. XOXO.
Brooklyn dad goes to Thanksgiving dinner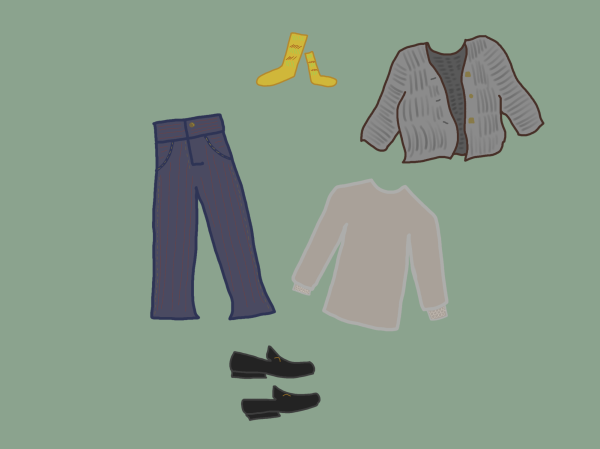 If you want to look like someone who bounces from artisan coffee shops to gallery openings, loves The Smiths and wears a tote bag 24/7, then this look is for you. With loose trousers, a casual shirt or blouse, statement socks and loafers or sneakers, you might as well have just walked out of your Bushwick apartment. 
To avoid the post-meal unbuttoning ritual, opt for a looser fitting pair of cotton, corduroy or even linen trousers if you're celebrating in a warmer place. A nice button-up shirt, a white t-shirt or any other plain blouse you love will pair perfectly with a flowy bottom. To top it all off, layer a tasteful cardigan on top for extra warmth and coziness. If you want to elevate the look with accessories, a pair of hoop earrings, a cute hair clip or a funky watch are great additions. Tie this outfit together with a bright-colored or patterned pair of socks and black loafers or white sneakers, you, too, can now look like a Brooklyn dad at your Thanksgiving gathering.
American Girl doll chic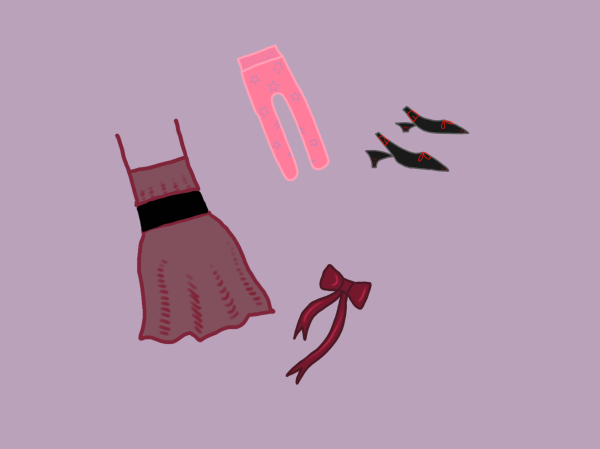 When I was a kid, my mom would always force me to wear a stuffy dress she found at Ross Stores along with thick stockings and a headband for holiday parties, and I hated it. But looking back, although I hate to admit it, she was right — it was easy and surprisingly cute. 
Dresses are a great choice for the holidays; not only is your look complete with just one garment, but they also make you look immediately more put together. To add a little more flair and personality to the look, I suggest adding some tights to spice it up, especially a colorful or patterned pair. For the shoes, you can have your pick of ballet flats, Mary Jane or kitten heels, whichever you already have. And for the cherry on top, add a headband, hair clip or tie a bow in your hair for extra holiday cheer. 
The tired college student, but elevated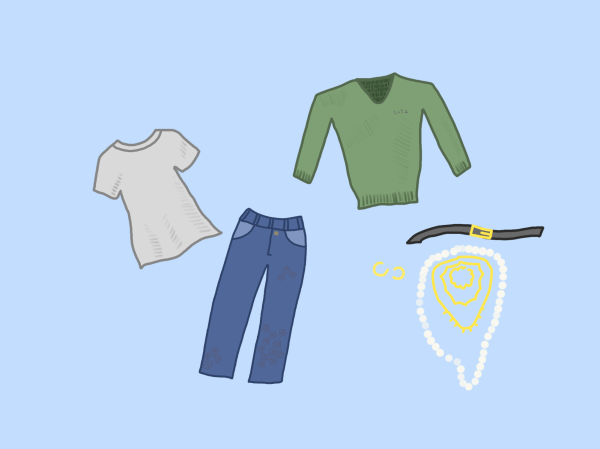 You might be saving your money for Black Friday deals, so this outfit is all about styling old clothes in a new way. For this look, you can keep it comfortable and casual, but upgrade your everyday basics with accessories for something a little more fancy.
Start with your favorite pair of jeans, a white T-shirt and a cozy sweater on top. The key for upgrading simple jeans and a T-shirt is playing around with the little details of your outfit. Grab a pair of hoops or statement earrings, slap on a belt, layer your necklaces or even rock a bandana. Shoes can also be a game-changer — instead of your go-to sneakers, try on some boots or heels. Next thing you know, you have a new outfit, and your family will be none the wiser.
Contact Brianna Ly at [email protected]