Insider tips for the best spring break trips
Before you plan your next getaway, take some unexpected travel advice from YouTuber and author Damon Dominique, television host Samantha Brown and blogger Alysse Dalessandro.
As a travel enthusiast who longs for the memories I made when studying away, I love going to travel shows in the United States to connect with people from countries that I've never been to. Last weekend, I went to the New York Travel and Adventure Show to learn from the experts and bring you the best trends and tips for 2023.
Formerly known as The New York Times Travel Show, the Travel and Adventure Show is one of the biggest conventions in the travel industry, moving through eight other major U.S. cities later this year. While I didn't win any free trip giveaways, I did manage to have a great conversation about Indian and Thai culture with the Tourism Authority of Thailand and walk away with free travel magazines and baklava — and rejuvenated excitement for my next trip. Here are some things to consider when you go on yours.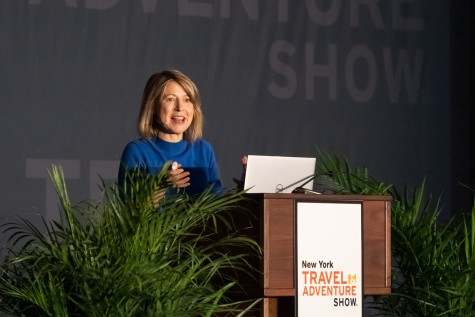 Plan and pack for the unexpected
Travel habits have changed since the pandemic, and we no longer take travel for granted. Samantha Brown, Emmy award-winning television travel host, says that's the reason for recent pent-up travel demand. To lessen the chaos of travel uncertainty, she says we should plan for the things we can't control.
"Cross pollinate [your] bags — put a little bit of your stuff in [a friend's] bag, a little bit of your stuff in your bag, and if one bag gets lost or doesn't show up, you still have that other bag," Brown said. "No matter if you're checking in a bag, you always want to pack your essentials and even a few nights worth of clothes because of what the airlines might do to your luggage."
Another tip: check for a direct morning flight. 50% of all canceled flights are after 3 p.m., and there's nothing worse than losing time on a trip. Brown also recommends downloading the apps HotelTonight, FlightAware and Mobile Passport to make your logistical planning easier.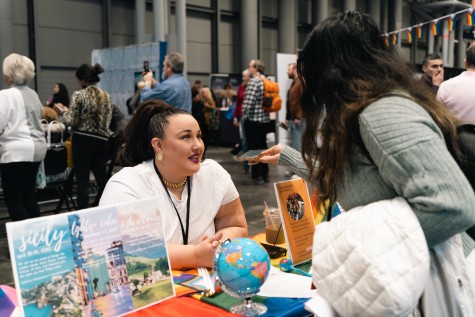 When in doubt, travel in a group
Marginalized groups can face particular safety challenges when they travel. To facilitate safe travel, Alysse Dalessandro — who runs the blog Ready to Stare —will host three group trips specifically for plus-size and LGBTQ+ travelers this year. 
"There's safety in numbers, and as an LGBTQ traveler, safety is my biggest concern," Dalessandro said. 
Before you get to your destination, Dalessandro recommends connecting with locals and locating affirming businesses. And if you're traveling abroad on your own, hostels are a great place to meet people and plan outings.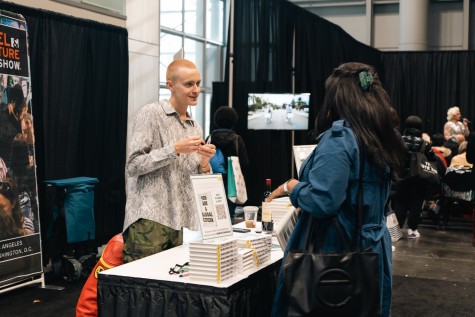 Be culturally curious and learn locally
Rather than choosing polished travel documentaries that focus on touristy spots, I love watching travel videos where locals are invited to the conversation to share their stories. Travel YouTuber Damon Dominique, one of my personal favorites, creates quirky, eccentric videos true to these experiences. His new book "You Are A Global Citizen: A Guided Journal for the Culturally Curious" forces you to reflect on your upbringing and experience to become a more curious and aware global citizen. 
"You don't have to travel for my book — it's more of a mindset. Having a global mindset, you can have that anywhere," Dominique said. "Even today, I might have been born in the States, but I like so many parts of other cultures that now as an adult I'm like, 'I'm literally a global citizen, not just an American.' I have many American things about me, but I'm not just gonna let the fact that I was born here determine my entire identity."
Dominique believes that traveling also gives you the opportunity to reflect on parts of your own culture that you might take for granted.
"I am always a tourist because I'm always traveling," Dominique said. "But even in Paris — that's where I live now — I'll always be a tourist in some aspect because I wasn't born in French culture. But I also like being the outsider — it's just a heightened way to live. You have something interesting about you that, to you, isn't even that interesting because you just are who you are. But being in a different place, now you're somehow more interesting."
Look to off-seasons and smaller destinations
It's no secret that you can save money by traveling off-season — it's all about the willingness to do it.
"When I was in college, for spring break, everyone was trying to go to Miami and Florida and the hot places, and I went to Montreal because it was the cheapest train ticket I could find," Dominique said. "I took a train from New York Penn Station all the way to Montreal. It's 10 hours and it was probably like $50. I'm all about doing the ridiculous things, so going to Montreal where it's freezing for spring break. I think that's interesting because nobody wants to do it."
Traveling to smaller destinations also allows you to support local communities. Brown recommends shopping at local businesses to support native communities and travel sustainably. Beyond saving money, checking out smaller destinations might even offer travelers a pleasant surprise.
"We all know New York is LGBTQ-friendly. We all know San Francisco's LGBTQ friendly. But what about Naples, Florida or Apulia in Italy — which is not a big city, but it's an extremely affirming area in Italy," Dalessandro said. "Look to those lesser-known places so that you can travel with your LGBTQ friends and family and everyone can feel safe."
"If I were to give one piece of advice to anybody," Dominique said, "it would be to stay curious about everything."
Contact Roshni Raj at [email protected]