Letter In Support of Graduate Students Passes on Student Government Floor
Student Government came out in support of graduate students whose healthcare costs were affected by a university decision to consolidate two plans.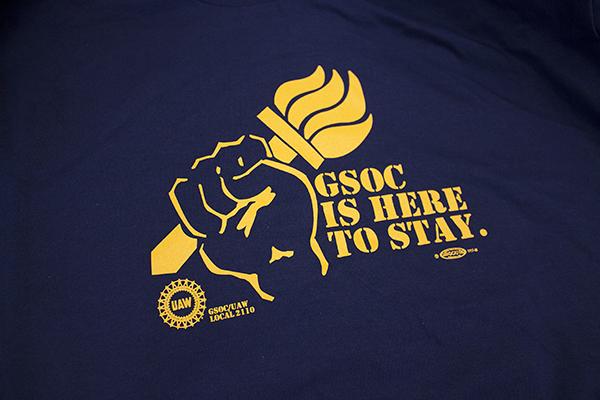 A letter presented at the Student Senators Council last week in support of graduate students affected by NYU's consolidation of healthcare plans passed before the Student Government Assembly on Thursday.
Last summer, fully-funded graduate students in the Graduate School of Arts and Science were notified that their healthcare plan would change. The former Graduate Student Health Insurance plan would be consolidated with NYU's Comprehensive plan. The consolidation resulted in a $10 increase in co-pays, as well as 90 —  instead of 100-percent coverage of certain tests, including X-rays and durable medical devices at the Student Health Center.
Since then, the university has battled the Graduate Student Organizing Committee, which has claimed that the change violates its contract. On Jan. 16, arbitration occurred, during which a third party heard arguments from both sides. In the coming months, a decision will be made on whether or not NYU indeed violated GSOC's contract.
The letter proposed by Senator-at-Large for graduate students Christopher VanDemark and Senator-at-Large and Chairperson of the Graduate Affairs Committee Amber D. Eden was written in support of GSOC, wishing them a favorable outcome in the arbitration process.
In its original emails to students about the consolidation of the plans, the university asserted that it was required to do so by the New York State Department of Financial Services, something a spokesperson at the agency denied. The university's misrepresentation of the truth further highlighted a lack of transparency the SGA's letter referenced.
"The practice of concealing backroom discussions from those with the most at stake is not only poor governance, it is unjust and untenable," the letter reads.
The letter criticized the university for not informing students when they first found out that the plans would need to change and for not including GSOC in the process of deciding how to proceed.
VanDemark said he was gratified that the letter passed unanimously with just one abstention.
"I look forward to hearing back from administration on this important issue," VanDemark wrote in a message WSN.
Email Victor Porcelli and Jared Peraglia at news@nyunews.com.