Satisfy Your Sensorium With Tea and Neon at New Pop-Up
Room For Tea combines art, education and food into this new pop-up exhibit.
Two teenage girls laugh and pose as they take pictures among the floating lanterns of the cherry blossom room in Lower Manhattan's newest immersive pop-up art exhibit: Room For Tea. But co-founder Iris Xing hopes visitors get more than just a couple great shots out of the experience.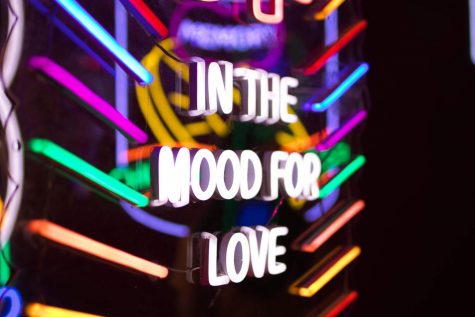 Room For Tea is looking to connect people through a common interest in food, according to Xing. The exhibit takes visitors through five tea-themed rooms with various sensory experiences, such as paint that smells like different types of tea or vibrant neon signs that emulate the streets of Hong Kong. A highlight for Xing is the Summer BOBA Court room, featuring a giant milk bottle filled with pink rubber tapioca pearls.
"In the Boba room people can play like children," Xing said. "They can hit each other with a ball and it's pretty fun."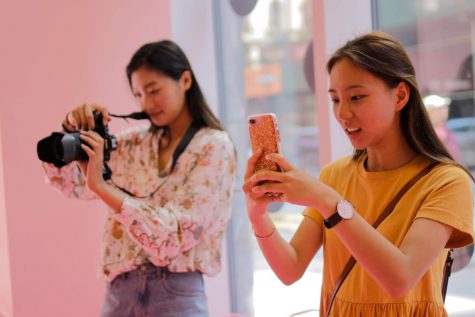 While Xing loves to see people enjoying her art, she hopes that visitors will pay attention to the educational components of the exhibit. Each visitor is given a brochure with information about tea related to each of the exhibit's rooms. People can also buy a ticket that includes a tea ceremony run by Anshul Mather and Jaesy Wang, owners of Kiss Tea. Wang — whose family grows tea in Taiwan — and Mather both seek to educate younger audiences on tea rituals and origins.
"The idea is to show people how you progress from different taste sensations," Mather said, "through tasting, smelling, chewing — how tastes change."
Xing wants to bring the complex history of traditions surrounding tea to the people of New York in a fun way.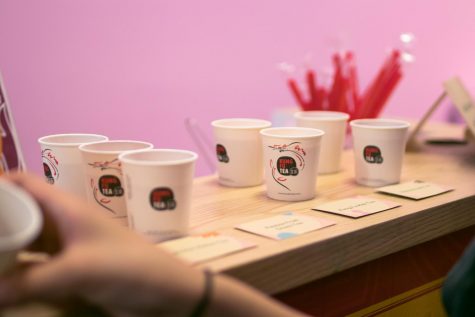 "People just keep taking pictures in the exhibition," Xing said. "I think taking pictures is an important part, but I don't think the exhibition is about taking pictures. We want people to at least learn something about the tea ceremony and about the tea."
Raquel Soto, an atendee at Room  For Tea, has visited many of the food-themed pop-up exhibits that have recently populated New York City, including Candytopia and the Museum of Ice Cream. She said the educational component set Room For Tea apart from the other exhibits she has visited.
"Some exhibits are more for kids, but this one is more history about tea," Soto said. "I enjoy learning about where the tea comes from."
A version of this article appeared in the Monday, Sept. 24 print edition.Email Emily Mason at [email protected]