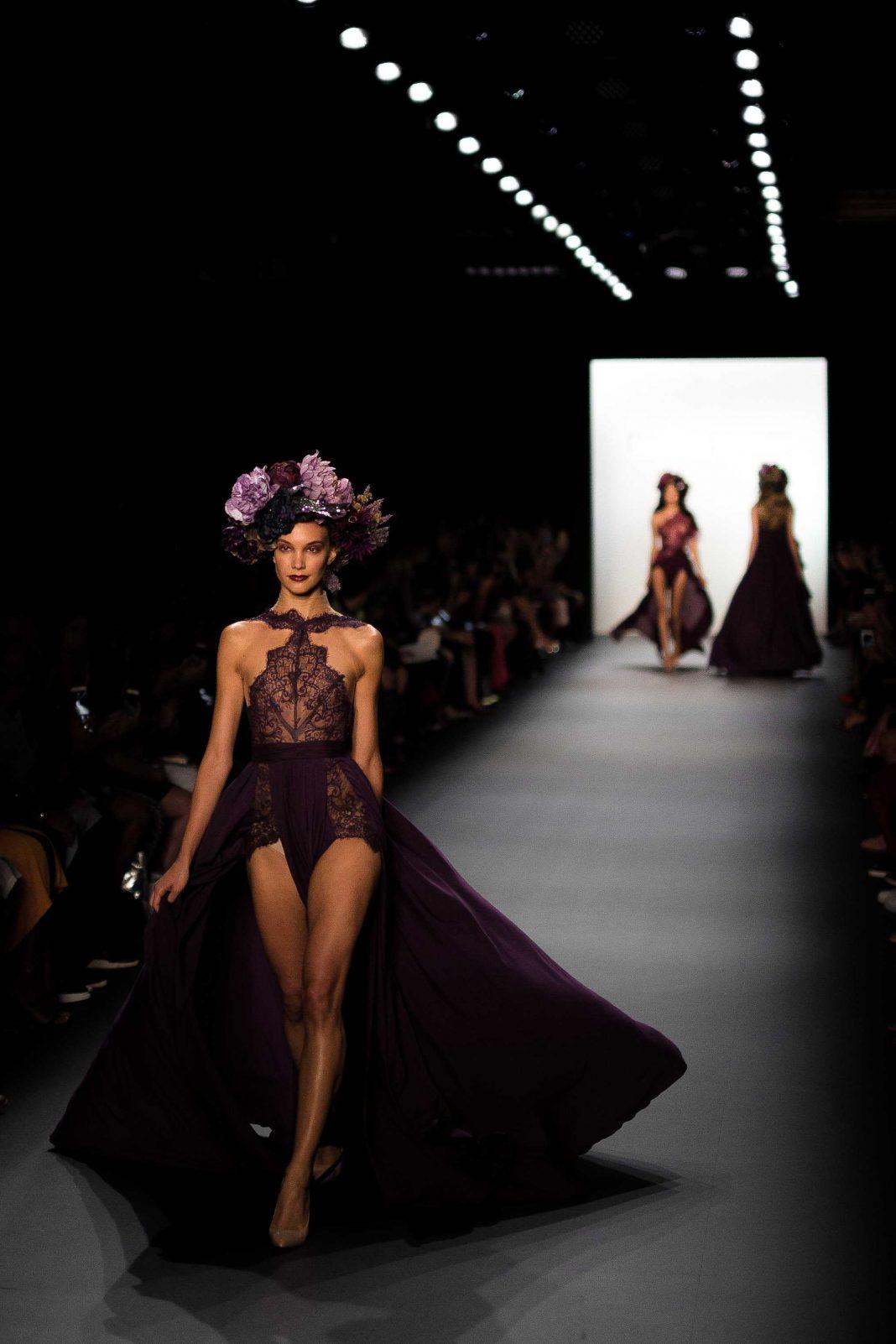 LA based designer Michael Costello debuted a botanically themed spring/summer 2017 collection of bold new styles, colors, and fabrics. His confident and simmering original scarlet print was by far the highlight of the runway worn as a sleek strapless gown, a sexy one-piece pantsuit with flowing boot- cut flourishes, a small ruffled dress worn by a 5-year-old first time model, and a dapper men's suit, the first men's wear Costello has put out, got a rousing applause.
When asked if his mother could have ever imagined Costello presenting his collections at New York Fashion Week, she answered without hesitation.
"Oh yes, I knew! When you see the things he'd done at age 4 you knew it was going to just take him somewhere. A natural blessing from god, a gift from within."
You might have seen Michael Costello on Project Runway where he placed 4th in the 8th season or see his dresses on celebrities such as Beyoncé, Kesha, Lady Gaga, Caitlyn Jenner, Nicki Minaj, Katy Perry, J-Lo and Ariana Grande to name a few and what his mother says is true, Costello definitely has a gift from within.
Transparent and glittering gowns fastened with artfully places pink rose stich-ons strutted across the floor. Costello's meltdown after the show over confusion on how exactly he was getting all his clothes back to his hotel was enough to demonstrate that he's still a work in progress but his style is most definitely growing and with that, so is his fan base.
Ben Blaustein is a Contributing Writer. Email him at [email protected]