NYU Decides Against Fossil Fuel Divestment
The NYU Board of Trustees announced today that it had decided not to divest from fossil fuel investments, despite a 2015 University Senate resolution recommending that the university not make any future investments in fossil fuel companies.
In an email to the university community, NYU President Andrew Hamilton and Board of Trustees Chair William Berkley stated that divestment from fossil fuels companies would be more of a political statement than an impactful measure against climate change.
Instead, Hamilton and Berkley said NYU would better address the issue of climate change through institutional initiatives to reduce the university's greenhouse gas emissions and increase sustainability.
"We applaud the efforts of faculty, students, and staff to advocate for addressing climate change and in proposing divestment, but do not support NYU using its endowment as a tool for simply making statements," the email reads. "We understand that some proponents of divestment argue that divestment in and of itself can help to advance the use of renewable energy sources and reduce dependency on fossil fuels. However, we are not persuaded by this argument."
The Board of Trustees' response to the University Senate comes after student protests in Bobst Library by NYU Divest in April and subsequent meetings between NYU Divest members and Board members in May.
CAS senior and NYU Divest member Olivia Rich said Divest was "disheartened" by the Board's decision and that Divest will continue to advocate for divestment.
"NYU Divest will not end its campaign until NYU honors the wishes of its University Senate and broader community by divesting from fossil fuels," Rich said. "Additionally, we continue to object to the Board's lack of transparency and democracy in making this decision, which occurred presumably in a closed meeting without participation from students or faculty members."
At the center of the Board's controversial announcement is the University Senate resolution to cease future investments in the fossil industry. In March 2015, the Financial Affairs Committee of the University Senate presented a report saying NYU's greatest impact on climate change would be through "direct action" and sustainability measures, not divestment.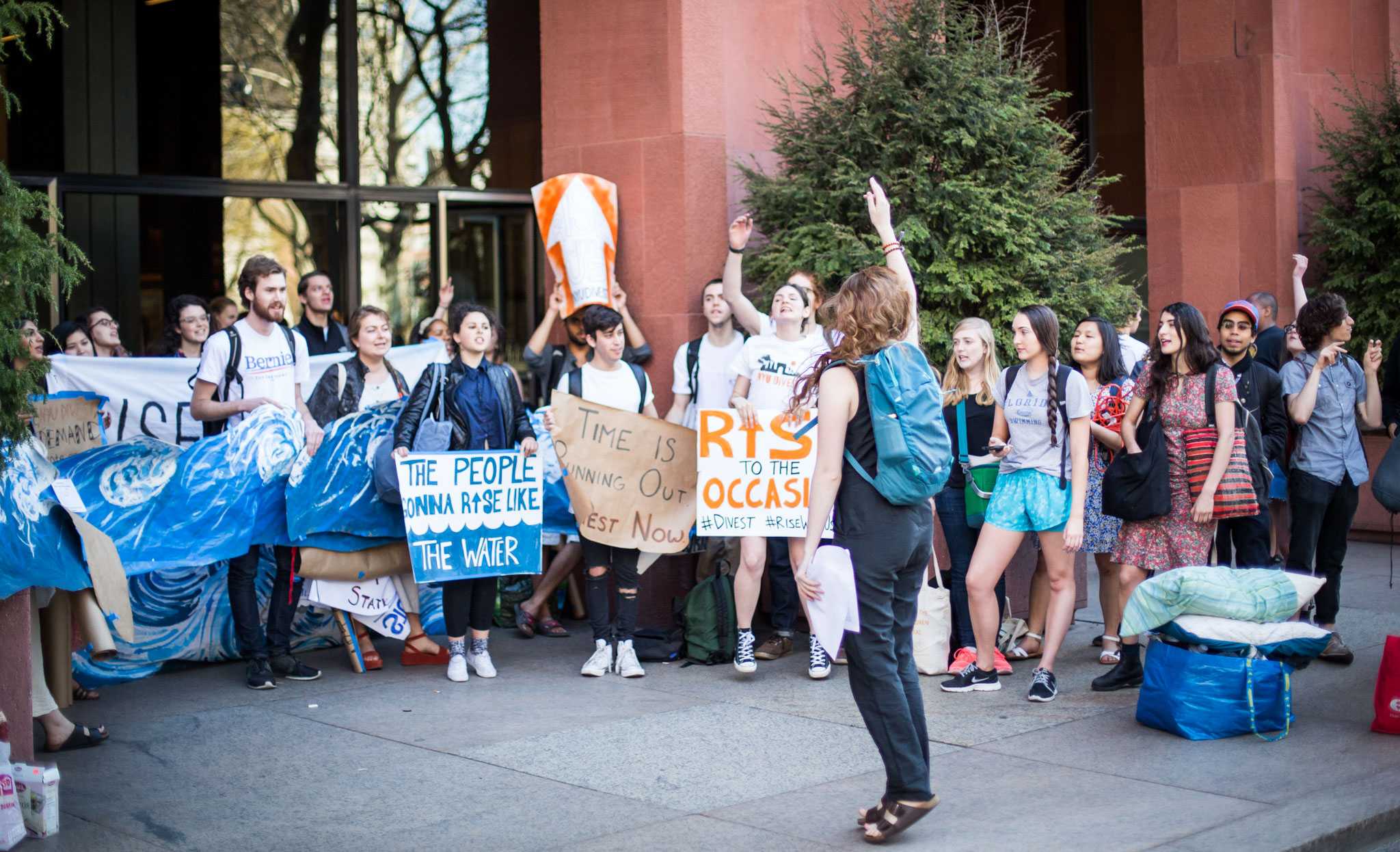 Despite the report recommending that the university maintain its fossil fuel investments, the University Senate still passed the resolution, and members of NYU Divest were able to present their findings to the Investment Committee of the Board of Trustees in May of this year.
In addition, Divest gained the support of more than 200 faculty members who signed an open letter throughout the Spring semester of this year, pledging their solidarity with the movement and urging Hamilton to take action on divestment.
NYU spokesman John Beckman said the Board of Trustees seriously considered the arguments of those in favor of divestment in making their decision.
"In weighing these considerations, the principle role of the endowment (to support NYU's research and educational missions) and their responsibility as fiduciaries, the Board ultimately concluded — as have a number of other universities (Harvard, Cornell, Tufts, Amherst, Brown, etc.) — that divestment was not the proper action to take," Beckman said in an email.
Members of the University Senate did not immediately respond to requests for comment. WSN will update the story with new information as necessary.
Email Anne Cruz at [email protected].