Peter Liang and Color in a World of Black and White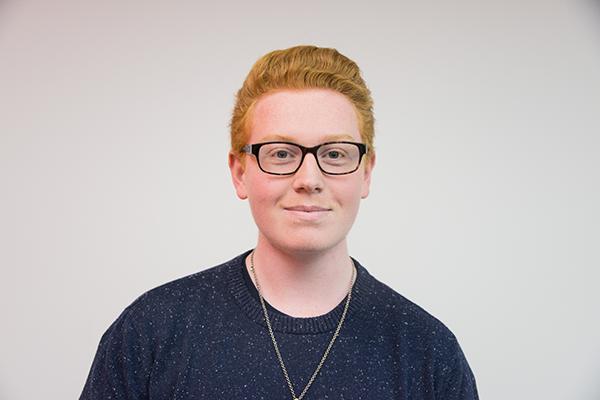 With every new case, a wrinkle is thrown into the conversation surrounding race and police brutality. The recent guilty conviction of Peter Liang on Feb. 11 for the allegedly accidental killing of Akai Gurley has the Asian-American community divided, with many calling Liang's arrest selective justice and scapegoating. Activists argue that Liang's ethnicity is being used by white officers who have failed to be indicted for killing unarmed citizens as a tool for appeasement. Though the conviction was a step forward for combating police brutality and valuing black lives, protesters nevertheless want Liang's charges dropped.
This story steps outside of the "white versus black" narrative that usually surfaces when speaking of police violence. In the United States, white supremacy seeks to undermine the fight to end racism. This past Saturday, Feb. 27, a rally of white Ku Klux Klan members in Anaheim turned violent when a racially diverse group of protesters showed up. Two sustained stab wounds from KKK members. In Liang's case, the discussion is not quite so stark. Police brutality and murder is an unforgivable crime, but addressing the outrage of a portion of the Asian-American community makes talking about the issue much more fraught.
At NYU, we must remember to consider each person's racial and ethnic identity, to ask questions and push boundaries, but be respectful. The Asian-American narrative, like all others, is still developing, and it demands our tolerant attention. While this sad, enraging and ultimately messy situation may be the wrong milieu to develop race relations, an analysis of the situation and its contributing factors can help us to illuminate a new truth. When speaking about minorities, leading political figures are usually defer to African-Americans and Latino-Americans. This would indicate that Asian-Americans, especially East Asians, are generally lumped in with white people. But despite this rhetoric, white people are the only group in America who experience racial privilege on the whole. When the only police officer to be indicted for killing an unarmed black person is Chinese, Liang's race is certainly accentuated and set apart from whiteness.
As residents of New York City, we are first-hand witnesses to far too many cases of police violence. From the vicious torture of Abner Louima in Brooklyn to Eric Garner's suffocation on Staten Island, each barbaric instance reminds us without justice, there is no peace. Each instance forces us to reexamine our social structures on and off campus, revisiting and reworking our diversity talks and finding new ways to tackle new problems. During these periods when protests are still ongoing, remember to be considerate and never sacrifice the commitment to justice.
Opinions expressed on the editorial pages are not necessarily those of WSN, and our publication of opinions is not an endorsement of them.
A version of this article appeared in the Monday, Feb. 29 print edition. Email Connor Borden at [email protected]