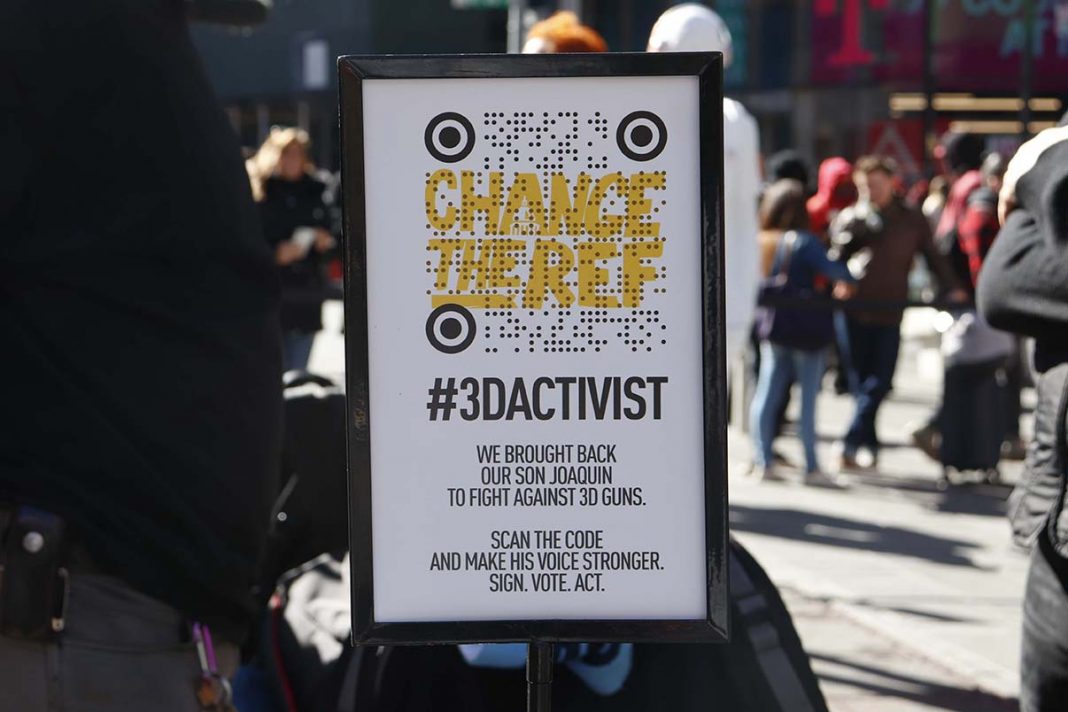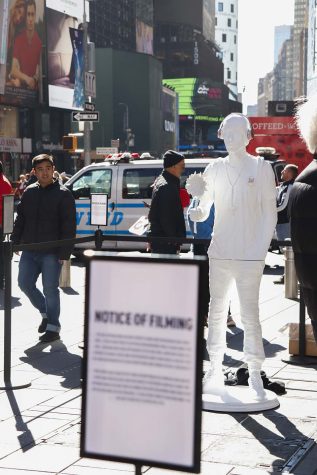 What do prosthetics, cars, rockets and guns all have in common? They can all be made by a printer. 
It's true that 3D printing has led to some amazing technological advancements and has allowed the fields of medicine, science and art to grow in ways we wouldn't have dreamed of 20 years ago, but recently there have been concerns about the implications of 3D printing guns.
One specific concern has been that 3D printing guns could give people, who might otherwise be prohibited from owning a gun, access to untraceable firearms. 
However, students don't seem to be worried. In fact, some didn't even realize there was a discussion happening at all.
"If I'm being honest, I didn't even know it was an issue," Srey Dasgupta, a junior in CAS said. 
While students may not be fully aware of the issue, there was a protest in Times Square in October against the legality of 3D-printed guns. Using the hashtag #3DActivist, the father of one of the victims of the Parkland school shooting unveiled a life-size 3D-printed model of his son, Joaquin Oliver, to remind people what happens when we don't have adequate gun safety laws. 
Students didn't harbor the same fears.
"I don't think it's a big concern," Lyanne Lalunio, a junior at Tandon said. "Just because for 3D-printed anything, it's not a material that would be feasible for printing guns because it's just plastic."
Lalunio has a point. Currently, most 3D-printed models are created using thermoplastics. The most common types are polylactic acid and butadiene styrene, and while real models of guns have been printed, neither material is strong enough to handle the force of a bullet. This means that, in their current form, there is little feasibility in using 3D-printed guns as real weapons.
Additionally, the cost of printing 3D guns is too high  for the general public. Given the current lack of regulation, it is much easier — and cheaper — to get a traditional gun. 
Victoria Bill, the director of the MakerSpace at Tandon, said that while the metal parts necessary for building this device are probably at least 10 years out from being attainable by the public, more than just the monetary costs should be considered.
"What's important to remember is that current metal 3D printing machines themselves are not the only high cost to creating metal 3D-printed parts," Bill said. "The metal powder material that these machines use is combustible, so the cost to safely set up and operate the printers, aside from material costs, is very high."
While some students don't seem to be worried now, others feel it's important to take steps now to prevent future issues. 
"I feel like it's probably not happening all the time, but I think it's definitely possible," CAS sophomore Nadine Stodolka said. "I don't think people should be able to just randomly print a gun. That doesn't seem right. You have to go through a process to get a real gun, so you should have to for a 3D-printed one as well."
Dasgupta feels similarly but fears a lack of evidence that 3D-printed guns are dangerous means that politicians are less likely to take action.
"I don't know how many representatives or senators would agree if there's no evidence to support it," Dasgupta said. "I definitely think there should be precautionary measures, but I don't know if it's feasible without evidence."
Bill agreed that regulations for 3D-printed guns are essential, as are regulations for any potentially dangerous weapon or machinery, but thinks they could be addressed a little later down the line. 
Lalunoi said that instead of focusing on future issues attention should be on recent shootings and the larger issue of traditional gun safety regulation. 
"We shouldn't be creating problems, but we should be trying to solve them," said Lalunio. "When you try to attack the issue of 3D printing guns or something, you're not really going after the real problem, and you're ignoring the people who actually need help."
A version of this article appeared in the Monday, Nov. 12 print edition. Email Elise Birkett at [email protected]