NYU Langone Student Takes Own Life in Residence Hall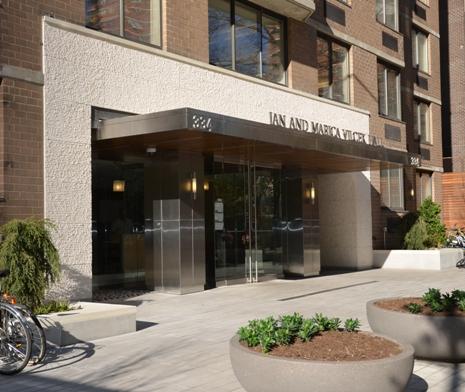 Andrea Liu, a fourth-year student at NYU Langone Medical School, was found dead this morning in Vilcek Hall, an NYU residence hall in Kips Bay housing Langone graduate students.
Liu's body was found hanging from a rope in her dormitory shortly before 11:00 a.m., according to the New York Post. Police were called shortly thereafter and found a suicide note on the scene.
"Counseling services are being offered to students, faculty and staff," the NYU School of Medicine said in a statement to the Post. "At this time of sudden loss and grief, we extend our deepest condolences to the student's family, friends and fellow students."
NYU does not typically announce news of suicides to the entire school community. University spokesman John Beckman said that, in cases of suicides, NYU determines which groups to communicate with on a case-by-case basis.
"Our principal guiding principle is student well-being and safety," Beckman said in an email to WSN. "If we think that will be aided by communicating widely, then we do so; if we believe that will be aided by communicating narrowly, then we do that.  We also consult with families about their concerns.  There is always some group of students we reach out to, a group that's appropriate given the circumstances."
A fellow fourth-year medical student, Jing Ye, told the Post that Liu did not show any signs of distress the last time the two had seen one another. According to Ye, Liu was a loyal friend, once welcoming Ye to her home for the duration of Thanksgiving break when Ye was unable to go home to Canada.
"She's been there for me through everything," Ye said to the Post.
Liu grew up in Colts Neck, New Jersey, according to her Facebook page. After graduating from Freehold Borough High School, she received a bachelor's degree in Mathematics from Cornell University in 2014. A 26-year-old studying radiology, Liu was on track to receive her medical degree later this month.
WSN will update this story with any developments.
Email Alex Domb at [email protected].