New Valentine's Films for Old Romantics
Enough is enough: Valentine's Day cinema should no longer be monopolized by the tear-jerkingly repetitive "Titanic" and Nicholas Sparks marathons.
Especially in a time of radical cinematic change, after so many years of these same scenes dominating living-room cuddle sessions, a simple change might spruce up fervor on the most amorous day of the year. Whether your romantic endeavors involve sharing a box of Russell Stover's candies with that special someone or a pint of Ben and Jerry's all for yourself, here are six films you won't find on Bravo that can supplement your lovey-dovey needs.
"Before Sunrise"
Sometimes the fringes of affection can feel more intimate than actual love, which forms the premise of this entirely dialogue-driven film. With the backdrop of the effortlessly romantic city of Vienna, the film is a masterful display of how two characters ignite a connection from the point where all great romances start: a simple conversation.
"Carol"
Perhaps more so than any film released in the past decade, "Carol" encapsulates the warmth of a lover's embrace and the power of love at first sight, all juxtaposed with a gorgeously shot 1950s New York winter. Watch this film if you want your relationship or your fuzzy feelings about somebody to grow much stronger.\
"Fatal Attraction"
Everyone probably thinks their relationship is crazy — until they see this film. Fatal Attraction is a pseudo-horror film about the lengths attraction can drive people to do. This film will either make you feel better, or much worse if you've hit a rough spot in your love life. You will be hard-pressed to find a film that makes you feel more thankful for what you have.  
"Clannad"
Unless Studio Ghibli — the most well-known anime production company —  is plastered on the front cover, Japanese animation is often sorely overlooked. The raw, human emotions it can capture should be studied more closely. "Clannad" is a prime example. An obscure  high-school romance drama, this film is packed with enough sentiment and passion to make most American teen dramas pale in comparison. If you enjoy Valentine's Day films laced with deep emotion, this will get the job done.  
"La La Land"
You're probably sick of hearing about this one, and by this time next year it probably won't even be eligible for this list anymore. But what makes this film special is that you can see it in theaters right now. If these other choices are too subtle, "La La Land" showcases the grandiose, pure joy love can bring us.
"Fifty Shades Darker."  
A trilogy inspired by Twilight fanfiction, the Fifty Shades series diverges from stereotypical expressions of love and highlights newfound freedom to explore sexuality. Not to mention that this flick features a Taylor Swift and Zayn Malik collab single.
A version of this article appeared in the Monday, Feb. 13 print edition. Email Matthew Holman at [email protected] 
About the Writer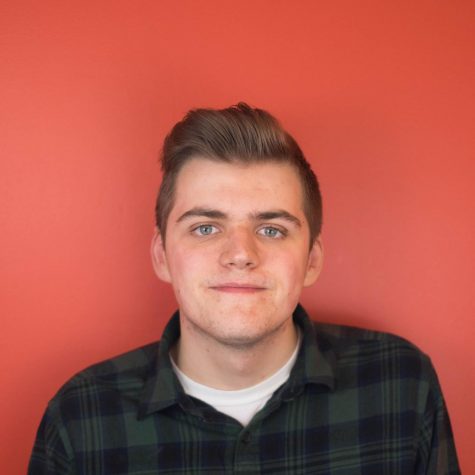 Matthew Holman, Entertainment Editor
Matthew Holman is the Entertainment Editor for Washington Square News, but don't get it twisted: movies are his true ride or dies, hence the Cinema Studies...