Tisch Alum Tackles 9/11 in Comedy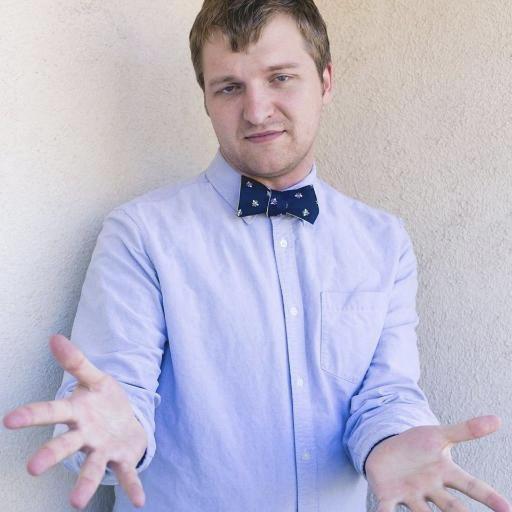 How would the popular sitcom "Seinfeld" have attempted to depict the aftermath of 9/11? Billy Domineau, comedy writer and NYU alumnus, created a spec script entitled "The Twin Towers," in which he imagined a 9/11 episode for the show. Domineau was tutoring an aspiring comedian who was taking a guest class at the Upright Citizens Brigade, a famous sketch and stand-up comedy theatre co-founded by Amy Poehler.  When one of his students was assigned to perform an exercise in bad taste, Domineau told her "you can't go halfway with this, you need to go all
the way."
Inspired by the exercise, Domineau imagined the characters of Seinfeld post-9/11 to be the prime example of humor in bad taste. "I thought, wait a minute. This is a potentially funny concept." Domineau wanted to see if he could pull it off, and he certainly did.
The script opens in typical "Seinfeld" fashion, with Jerry Seinfeld performing stand-up in a comedy club.  "You think they ever get backed up at the gates of Heaven? Too many people die at once, it just overwhelms the system? It's gotta be like the DMV on a Friday." The plot includes Jerry developing an obsessive-compulsive reaction to the permeating dust, Elaine discovering that a boyfriend she had been planning on dumping was injured in the attacks and George being mistaken for a first responder (and going along with it).
Domineau can't be sure whether the show would have tackled the topic, and how it might have chosen to do so. "Some shows had a mostly serious tone at the time, with amazing heartfelt monologues, and 'Friends' also had little nods…" His goal was to imagine the script that might have existed if "Seinfeld" hadn't been bound by studios or public reaction.
Domineau personally believes that pop culture is incredibly important in holding a critique of society.  "Satire in particular has a responsibility to hold a mirror to whatever is going on in the zeitgeist, in politics, in society," he said.  "The impact of any one piece of entertainment is unable to
be measured."
Domineau is also a freelance contributor for "Weekend Update," the recurring news segment on "Saturday Night Live." One memorable bit he contributed aired during an episode Justin Bieber hosted in 2013; Seth Meyers said, "A new study lists Washington, D.C. as the 'most literate city' in the country, followed by Seattle and Minneapolis. Coming in as the least literate city: Pig Symbol, Indiana."
Billy Domineau graduated from Tisch in 2012 for Drama and TV Writing after spending his first two years at University of Chicago, and he was a member of Hammerkatz, a sketch comedy group on campus.
A version of this story appeared in the Sept. 9 print edition. Email Jordan Reynolds at [email protected].