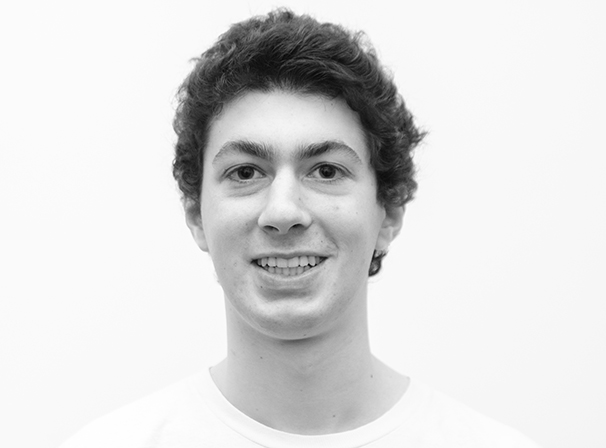 As I approached the counter of the 8th Street Chipotle around 2 p.m. on Saturday, Jan. 23, a young-looking worker appeared from the back of the store. Standing in front of the menus hanging from the ceiling, she turned to me and said, "Thank you for traveling through the storm to come to Chipotle."
Outside, at least a foot of snow blanketed the streets, with more steadily pouring down. With all above-ground subway service—among other transportation methods that closed during the storm—stopping at 4 p.m., the two employees running the unusually desolate Chipotle discussed their concerns about safely returning home. Instructed to close the store at 4 p.m., they noted all train service would be cut by the time they finished cleanup.
While most stores succumbed to the weather, a number chose to remain open for at least part of the day. This is because, despite the State of Emergency declared by Gov. Andrew Cuomo, shops remained legally permitted to continue normal business. Although Mayor Bill de Blasio encouraged early closures to allow workers to safely return home, no legal mandate prohibited owners from remaining open.
Thus, with a prohibition on all non-emergency vehicles from driving after 2:30 p.m. and nearly all public transportation closing, employees were forced to choose between risking their jobs by not attending — or leaving — and potentially endangering themselves if stranded and unable to find shelter.
As cleanup efforts in New York continued, the severity of the storm becomes increasingly evident. Projected to bring 18 to 24 inches of snow to New York City, accompanied by winds estimated to reach 55 mph, the decision for stores to remain open was even more neglectful given the dire predictions and the 48 nationwide deaths that followed.
No matter the financial benefit of staying open during the storm, forcing workers to show up both disrespects and imperils them.
As evidenced by the numerous protests for higher pay and improved working conditions, food service has long been a thankless job. But never before this weekend did the demands of fast food go so far as to endanger their workers' lives. The government's lack of consideration of these workers created perilous circumstances, requiring emergency policies to be reviewed for future storms. As most New York City residents stayed indoors, granted a day of reprieve, those forced to serve the unprepared remained unable to return home. These workers deserve the dignity and safety granted to the rest of the city's residents, and if store owners voluntarily refrain from providing the day off, the Governor should guarantee it. Instead of benefiting from a day of rest, they were required to thank customers for walking short distances through the snow while they worried about where to spend the night, neglected by the declarations of the State of Emergency.
Opinions expressed on the editorial pages are not necessarily those of WSN, and our publication of opinions is not an endorsement of them.
Email Daniel Moritz-Rabson at [email protected]