What to look for at NewFest this year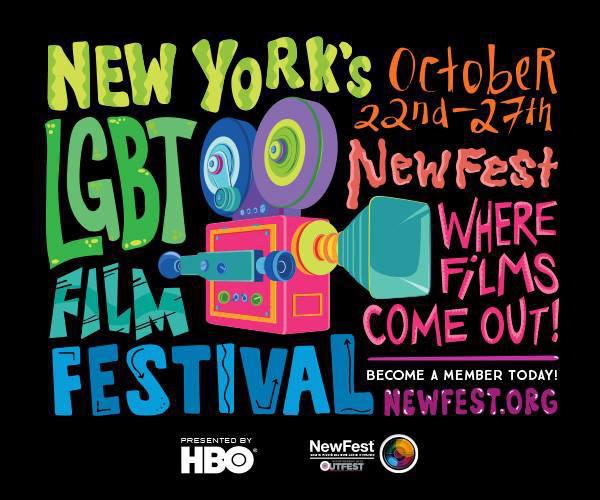 NewFest, the famous New York LGBTQ Film Festival is back for its annual run in town. Ever since the festival was founded in 1988, the nonprofit organization is dedicated to showcasing the latest and best media from the LGBTQ community for the greater New York metropolitan area. It remains to this day one of the most comprehensive forums for LGBTQ film around the world. The festival will run Oct. 22 to 27 at Bow Tie Chelsea Cinemas and the LGBT Community Center in New York.
NewFest has round up quite a selection for its audiences this year, especially since New York acts as a global hub for progressive cultural issues and new media art.
For its opening night on Oct. 22 is "Eisenstein in Guanajuato," a movie from the acclaimed cinematic master Peter Greenway ("The Cook," "The Thief," "His Wife & Her Lover"). It is a bold film and a very sexually explicit celebration of the late Russian filmmaker Sergei Eisenstein. His gay coming-of-age in Mexico is juxtaposed with his mother country's political evolution, in order to question what is right in revolution. The film's beautiful cinematography set against the magically surreal backdrop that is Guanajuato, Mexico, is reason enough to watch it.
The most-anticipated film to premiere is "Carol," Todd Haynes' Cannes Best Actress- and Queer Palm-award winning romance starring Rooney Mara as a young photographer who falls for an older, married woman (Cate Blanchett). It premieres Oct. 23 at the Bow Tie Chelsea Cinemas.
Powerful messages can also be seen in this year's centerpiece documentary "The Year We Thought About Love," an emotionally evocative piece that follows the lives of several LGBTQ youth who have participated in a Boston theatre group called True Colors. It screens on Sunday, Oct. 25 at The Screening Room at The Center. This film, like all the rest of the films at NewFest, are about love. Love, in its many shapes and forms, goes beyond sexual identity, race or gender. Love is all about creating understandings, which is the whole point of the festival anyway. NewFest strives to understand film and art, and in doing so, also understand humans.
"Take Me to the River," screening on Monday Oct. 26 at the Chelsea Bow Tie Cinemas, is about a closeted gay California teen who finds himself in conflict because he is deemed an outsider by his more conservative Nebraska relatives. Written and directed by Matt Sobel, the film is certainly atypical of most drama films conclusions. The resolution of the conflict is unexpected, leaving viewers slightly confused, which is not necessarily a bad thing. It is superbly acted and makes a genuine attempt to tackle what sexual growth is.
The festival is also packed with interesting events and discussions, like a master class with Ira Sachs, director of the 2014 film "Love is Strange" Oct. 26 at the Chelsea Bow Tie Cinemas, and a panel discussion on transgender representation in film and television, also Oct. 26 at the The Screening Room at The Center.
NewFest runs Oct. 22-27 in various movie theaters across the city. Tickets are available at http://newfest.org/.
Email Eugenia Cavazos at [email protected]