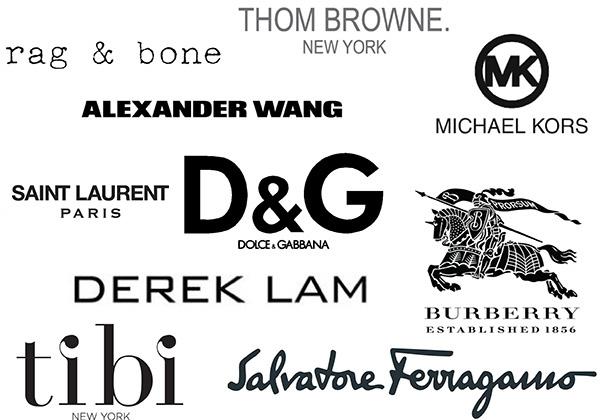 While park dwellers tanned and fans seemed to be eternally set on high, summer brought in a season of high fashion to look forward to in the coming year. This season, women's resort and spring menswear collections begged to be worn with aesthetics from a melange of decades, eras and worlds.
Florals continue to sow their roots into 2015's resort season. Thom Browne grew a vibrant garden of motifs with three-dimensional embroidered flowers flanking knee-high socks. Hand-painted knits mingled with silk floral jacquards for a truly whimsical vision of Eden.
In a sea of resort collections, Tibi stood out with some of the most maritime apparel that was also ready for the streets. Sweaters polished with rope lace-up closures gave the looks a perfect, beach-ready finish. Tailored navy blazers branded with single-arm stripes understated a nautical look in a chic urban style.
Following the mod madness of fall 2014, early '70s retro is back with a modern twist. Narrow-fit polo shirts in warm palettes were paired with belted A-line suede skirts in Derek Lam's nostalgic looks. Marni ensured a retro-tinged collection of belted long-sleeved shirts, flared pants in chunky florals and geometric shift dresses.
A few surprise trends wove their way into the summer collections. Tie-dye proved its chic potential in the likes of Alexander Wang's silk printed tees and Michael Kors' flared-leg pants. An overall relaxed fit is this season's must-have trouser. Culottes from Tome and Rosie Assoulin billowed in monochromatic wonder while oversized knee-cropped shorts adorned Rag & Bone's resort pieces.
In the world of menswear, a slew of trends will make for an interesting spring season. Hemlines are receding and welcoming a much-needed reprieve from the restriction of floor-length pants. Short shorts have shot their way into the male wardrobe with some of the best executions in the likes of Salvatore Ferragamo's simple khakis to Dolce and Gabbana's printed pops.
Suede for spring seems to be an unusual but welcomed aesthetic with looks from Burberry Prorsum. The British house's plum-licked coats and forest-hued blazers were refined in the unique suede finish to elevate the spring season with an air of supple style.
The true menswear winner this season was Saint Laurent. Effortlessly bringing boho back, this spring was filled with printed ponchos and fluttering neckties. Embroidered skinny pants paired perfectly with leather blazers, languid silk shirts and low-hanging pendant necklaces to create a bohemian free spirit.
The most shocking and endearing menswear trend was found in Louis Vuitton's exceptional one-piece jumpsuit. Also featured in Versace's one-piece business suit, it seems that the time has finally come for the boys to borrow from the girls.
From culottes and jumpsuits to tie-dye and the '70s, the coming seasons in 2015 are filled with endlessly fashionable possibilities.
David Bologna is beauty/style editor. Email him at [email protected]