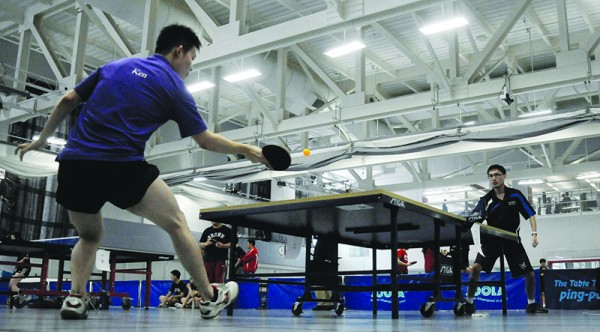 NYU's table tennis team ended another successful year after finishing fifth in the nation at the 2014 TMS College Table Tennis National Championships in Monroeville, Pa.
This season marked the third consecutive year the team qualified for Nationals and the second consecutive year the team entered as unbeaten Northeast Regional Champions.
The fifth place finish was the highest the co-ed team has placed since it was founded in 2006. The team remained undefeated the entire season at the regional level and was ranked 19th last year. This year's final rankings will become available after the results from Nationals.
The team was led by Stern sophomore Michael Landers, who was one of the final eight male competitors in the tournament. CAS senior and captain Kenneth Lim and CAS freshmen Li Guangyue and Da Tang finished in the top 32 of the tournamen.
CAS sophomore Michelle Leung led the women's team by finishing in the top 24 of the women's tournament. The women's team also won the New York City Divisional Tournament.
"Our women's team maintained their dominance in the country by once again making top eight in the nation," Lim said.
Lim, who has led the team for the last three seasons, said making the national tournament cements NYU's position as one of the top teams in the country and shows the  dedication of the team.
"Even though we're a club sport, we're nationally ranked, and I think our success for the past few years shows how committed we are to making a name for NYU Athletics in the country," Lim said.
The team competes in the Downtown New York City Division and Northeast Region of the NCTTA. Lim said NYU's rivals include Princeton and Harvard, which the team beat in the semi-finals and finals, respectively, of the Regional Tournament.
Lim, who has been on the team since 2010, said the team is at the top of its game.
"This season has been our best season in NYU table tennis history," Lim said.
A version of this article appeared in the Thursday, April 17 print edition. Sean Billings is a staff writer. Email him at [email protected]