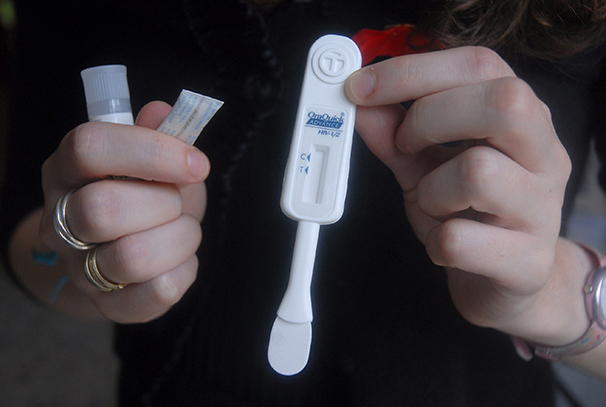 An NYU Center for Drug Use and HIV Research study released on Feb. 21 said programs such as drug counseling, needle exchanges and rehab have a higher effect on the reduction of HIV transmission and death of heterosexuals as opposed to any other solution.
According to the study, little research has been done on the relationships between high-risk groups — males having sex with males and drug users — and heterosexuals. The study's objective was to determine whether HIV/AIDS transmission among said high-risk groups influenced the chance of transmission to heterosexuals. The study also sought to understand the effects of prevention programs on different populations and the correlations of epidemics between these groups.
UCLA AIDS Institute researcher Steve Shoptaw acknowledges the importance of the study's findings but said there are other human variables to consider when examining HIV transmission.
"We know that there are often lots of other variables that determine health in people, especially those who use drugs and are at risk for HIV," Shoptaw said.
Shoptaw said he and his colleague Pamina Gorbach were awarded a grant to study the interaction between drugs and the immune system of gay and bisexual males who are substance abusers.
"We'll also be looking at larger variables like incarceration and different sorts of things that are affecting minority gay men," Shoptaw said.
Despite the research's focus on heterosexual men, there has been an increase in HIV among young homosexual and bisexual men in urban areas, according to a study done by the CDC in 2012.
Tisch sophomore and LGBTQ student leader Mars Marson said more research exclusively on HIV transmission in the LGBTQ community is necessary.
"I don't think the findings reduce stereotypes because [they weren't] based on finding out how HIV was spread to different communities or how to prevent it," Marson said.
Steinhardt sophomore Veronika Gadow said it is important to study these groups and apply insights from the study to the larger issue.
"Historically speaking, the fact that research only began after HIV/AIDS affected the heterosexual population is detrimental, but the fact that they're doing research and that they're claiming that little research has been done about finding links between the transmission of HIV/AIDS opens up the possibility for new research," Gadow said.
A version of this article appeared in the Wednesday, Feb. 26 print edition. Anjana Sreedhar is a staff writer. Email her at [email protected]