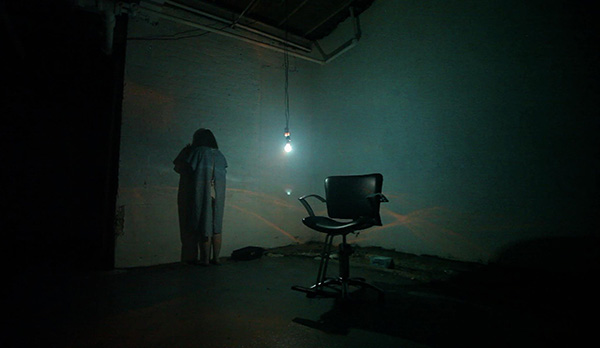 Come October, haunted houses pop up around the city to celebrate Halloween. They tend to follow the same cycle — you walk through a dark maze, squeeze your friends' hands, scream, then you laugh when amateur actors with gruesome prosthetic makeup jump out from the shadows.
This predictable formula diminishes the fear factor, which is why Tisch alumnus Josh Randall and creative partner Kristjan Thor founded Blackout Haunted House in 2009. After graduating in 2000, Randall worked in traditional theater before moving into the realm of haunts. Subverting the idea of traditional haunted houses, the show takes an artsy approach to the genre of interactive scares. Wanting to make a tangible impact on participants, Randall and Thor found their niche in the fear medium.
In past years, attendees have reported being handcuffed and water boarded. But now the creators said it is time for Blackout to grow up.
"While we've used a lot of shock tactics in the past to convey our message, this year's show is specifically more psychological, and hopefully, emotional," Randall said. "That's one of the bigger changes from last year."
The experience, falling somewhere between Marina Abramović's 2010 performance at the Museum of Modern Art, "The Artist is Present," and the first "Saw" film, puts participants through the ringer of taboo, surreal, disgusting and morally questionable actions in the name of being scared.
"It's in the haunted house realm, but we think of it very much as an immersive theater piece," Thor said. "I would much rather live in the realm of Marina Abramović than the world of haunted houses."
This year's Blackout is subtitled Elements — based loosely on earth, air, water and fire — to target fear at the most basic level. Thor said the idea is to break away from common haunted house topics like killers and clowns.
"It pushes different buttons, but also gives the audience something new," Randall said. "Anyone who's expecting to come inside and encounter the things they've read about from years past is going to be surprised."
Despite new subject matter, the Blackout's rules are the same. Anyone who enters must be over 18 and must walk through alone. They must also sign a waiver before entering, agreeing to let the actors touch, push and shove them. There is a code word for those who decide they need to get out, and the receptionist informs participants that they might be bleeding when they exit.
The possibility of real harm, ironically, seems to attract more participants. CAS sophomore Simone Sutnick is a self-professed haunted house-lover. She has visited haunts across the country, and is intrigued by Blackout's reputation.
"Blackout definitely seems different," Sutnick said. "Usually the actors are supposed to scare you and walk away … [Blackout seems] like it takes scary to a different level."
Blackout is located at 164 11th Ave., between 22nd and 23rd streets. Tickets are available through Nov. 10.
A version of this article appeared in the Thursday, Oct. 24 print edition. Alyssa Buffenstein is a contributing writer. Email her at [email protected]