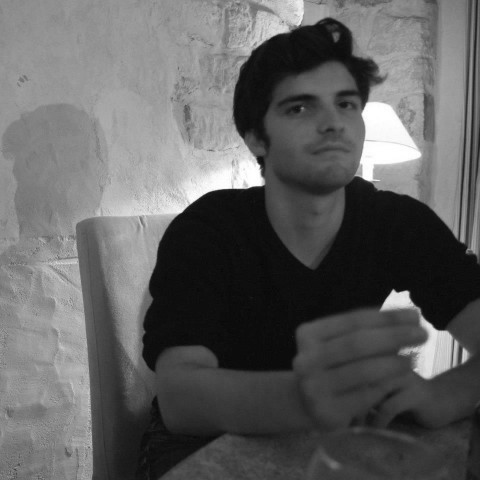 Did you hear the one about the Golden Dawn supporters who threw Molotov cocktails into immigrants' homes, then gunned them down as they tried to escape the flames?
Even better, have you heard this easy piece of advice? If you need to get squatters out of your flat, just call Golden Dawn — for no fee they'll clear out Pakistanis or any other type of job-stealing scum, whether gypsies, gays or foreigners. According to the account given to The Guardian, Golden Dawn thugs will come in, beat the squatters "black and blue," then make them clean up the house (sometimes adding a new coat of paint), and be on their not-so-merry way. It's fine, though. "Don't upset yourself," they said. "We're Greeks helping Greeks."
The thing is, it's not fine. Golden Dawn, Greece's far-right party that gives fascist salutes and waves a swastika flag, is Europe's most obvious political threat to human rights. A recent report from Human Rights Watch identifies Golden Dawn's violence as "at alarming proportions," and their popularity is only growing. There are, however, things that can be done.
After the Molotov cocktail incident mentioned above, where a father and his 5-year-old son were gunned down while fleeing their burning home, the perpetrators were brought to court in Budapest, Hungary. Spurred on by the trial, Kristof Domina, a Hungarian, wanted to do something about political hate crimes and thus founded the Athena Institute.
The Athena Institute, based in Hungary, is a Minority Report-esque nonprofit research center. Using piles of data and a complex understanding of history, the Institute can identify potentially "enabling environments" and hostile situations.
Perhaps the most impressive aspect of the Institute is its global reach. By figuring out which extremist groups coordinate and exchange goods with one another across borders, they put officials in a position to better deter these interactions. If Europe wants to quell extremist violence and fascist voices in governments, they'll need to take a cue from the Athena Institute and develop a similarly global approach to identifying and deterring extremism.
The laws of the European Union are arguably the greatest cause of this neo-fascism. Just think about the rule that allows member states to send illegal immigrants back to their point of entry in the European Union, which, considering its proximity to North Africa and the Middle East, is often Greece. Full of returned illegal immigrants and serious economic problems, it's not surprising that so-called "alternative" political systems like Golden Dawn are beginning to flourish.
Through economic sanctions and international pressure, the European Union must tighten its grip on politicians like Greece's prime minister, Antonis Samaras, who has turned a blind eye to neo-fascism. States must be held to their initial E.U.-entry requirements of respecting human rights. Most importantly though, strategies to revamp economies will help bring democracy back and excise these newly popular radical factions.
A Greek funeral home owner, Nikos Katapodis, didn't vote for Golden Dawn, but he sees it as "the only party that is actually doing things for the Greek people," as he told The New York Times. If he needs help paying for his medicine or feels unsafe, he calls them. "They're doing what the politicians should be doing," he said. "There's a hole, and they fill it."
The European Union should take a tip from Nikos: it shouldn't be left to violent neo-fascists to solve issues. Rather, change should come from spotting "enabling environments," putting increased pressure on indifferent government officials, and a re-dedication to the foundations of the European Union. That is to say, change is up to you.
Cody Delistraty is a contributing columnist. Email him at [email protected]