Young Baseball Team Bonds in Offseason Training
With the cold setting in for the winter and the days growing shorter, you'll find the NYU baseball team in the weight room, staying fresh and waiting for the fields to thaw out when spring rolls around.
The team is heading into their third year of existence after being brought back in 2015, and for them, staying in shape is as much of a requirement to keep the skill level up as it is a time to bond with teammates.
"The whole point of the lifts is to get the team working together, reaching a goal together," said Cameron Serapilio-Frank, one of the team's starting pitchers.
He said the offseason workouts are simply designed to maintain a certain level of play so that the team isn't starting from square one by the time the season rolls around in February.
The group of nearly 40 players heads to the weight room in Palladium three times a week to do training as regulated by the strength and conditioning coaches at NYU. Team workouts are scheduled around players' classes so that as many can attend the sessions as possible.
Workout sessions aren't mandatory, but as Matthew Millus, the team's closer, says, it's expected that players attend or make up the workouts later. And head coach Doug Kimbler makes his stance clear: "They came to NYU to play baseball. I feel if they can't motivate themselves, they will not be around much longer."
Fortunately, most players are able to make the workouts, preparing for the long haul of the baseball season.
The offseason isn't really focused around skill-building, though, making sure that players aren't exhausted come time to play ball three months from now. Beyond the whole-team workouts, players will engage in their own fitness routines based on their position. Pitchers, for example, do light throwing and work with flexible bands to keep their arms in shape.
"Our first baseman, who's a power hitter, is going to work on putting on more muscle mass, whereas as a second baseman, I'll be working on more agility and keeping my weight down instead of trying to bulk up because I'm not a power hitter," said Ryan McLaughlin, the quick second baseman who stole nine bases last year and was third on the team in runs scored.
Not everything is about strength, and things get even more specific for pitchers depending on how far along they are in their development. After posting a 1.27 ERA as the closer his freshman year, Millus seemed to struggle a bit more in the 2016 season, ending the year with a 3.80 ERA.
But that number doesn't paint the whole picture — he gave up the same number of hits, struck out the same number of batters and even cut down on the walks a bit. Serapilio-Frank, meanwhile, shaved more than a run off his ERA his sophomore year. The workouts probably help.
"Some guys, like juniors or upperclassmen, their velocity is pretty consistent. They're not going to throw 10 miles per hour harder," Millus said. "They're probably going to focus on increasing precision, increasing general stamina."
The team is working to get better every day, and the young program is still trying to find its footing. They went 21-23 in their first season, and posted a nearly identical 20-22 record last year.
But for them, it's about the small gains, and Kimbler emphasizes the sense of urgency placed upon the players to improve every day.
"We have two rules: Act accordingly and everything is game seven."
Email Alex Bazeley at [email protected]
About the Contributors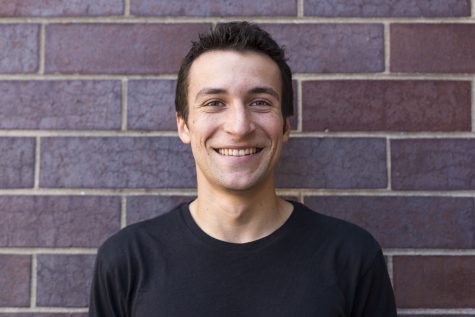 Alex Bazeley, Editor-In-Chief
Alex Bazeley is the Editor-in-Chief for the Washington Square News. Hailing from Oakland, he is a junior studying journalism and metropolitan studies....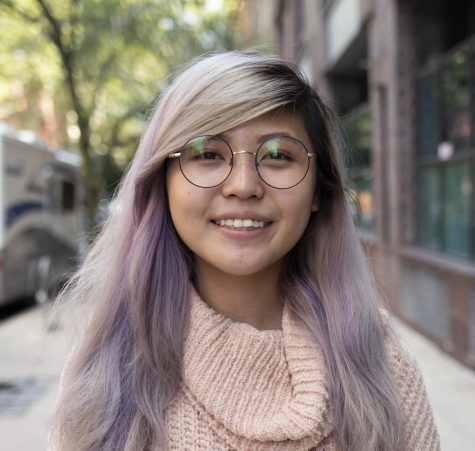 Veronica Liow, Senior Multimedia Editor
Veronica Liow is the Senior Multimedia Editor at Washington Square News. From the Bay Area in California, she is an advocate of the term, "hella."...